The Movies of 2018
Another year, another list of movies. The trend of comic book movie dominance shows no sign of stopping, but other genre films have had their moments to shine, like a couple of really intelligent horror films and one of the best action films in a generation. A few sequels and novel adaptations let me down, but I've enjoyed almost every movie I saw in theaters in 2018. Naturally, there were some films I desperately wanted to see but somehow missed out on, things like Annihilation, Upgrade, Incredibles 2, Searching, Bad Times at the El Royale, Suspiria, and Spider-Man: Into the Spider-Verse. There are only so many movies I can go to in a year, you know. (I'm not including films I've already reviewed, but I will link to their reviews at the end.)


---
BLACK PANTHER
Release Date: Feb 16
BLACK PANTHER
Release Date: Feb 16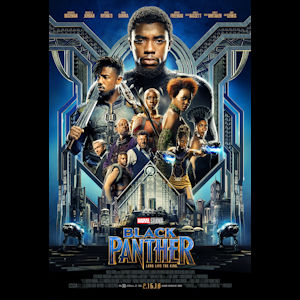 While it might not be the most perfectly executed movie in the Marvel Cinematic Universe (it has a shaky opening sequence and some pacing issues throughout), Black Panther is the most important. It uses the MCU formula to tell a fantastic and predictable tale of superheroes and supervillains, but it layers a thick and obvious subtext over it that is poignant, historically informed, and socially relevant. With all due respect to Thanos and Loki, Killmonger is the best villain in the MCU (not counting the Netflix shows), with a relatable arc that offers the perfect foil for a protagonist who grows through their conflict. If you can only see one MCU movie, make it this one.




---
EARLY MAN
Release Date: Feb 16
EARLY MAN
Release Date: Feb 16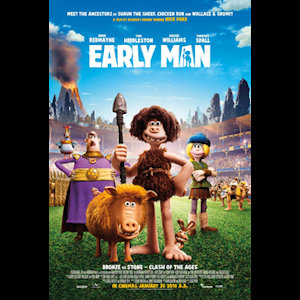 As a long-time fan of Aardman Animations, I saw Early Man when it opened in February. Ten months later, I'm struggling to remember much about it aside from how surprised I was to discover it was largely about football, something the marketing campaign failed to mention. I remember being entertained by it, but it hasn't stuck with me the way Wallace & Gromit, Chicken Run, and Shaun the Sheep have.




---
A WRINKLE IN TIME
Release Date: Mar 9
A WRINKLE IN TIME
Release Date: Mar 9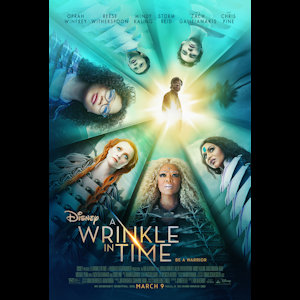 Ruined by bad acting and unwise production choices, A Wrinkle in Time should have been a better film. It follows the beloved children's novel fairly closely, omits most of the preachy religious psychobabble, pulls off an emotionally compelling climax, and delivers pretty impressive and imaginative visual effects. Still, there's some cringey child acting going on, Oprah is terrible, and the editing is haphazard. My son likes this movie (and so does my wife), so I'll forgive its flaws when he forces me to watch it at home. However, I can't in good conscience recommend it here.




---
READY PLAYER ONE
Release Date: Mar 29
READY PLAYER ONE
Release Date: Mar 29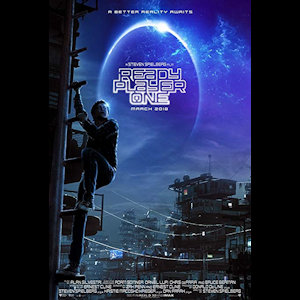 As a fan of Ernest Cline's geeky, nostalgic love letter of a novel, it's difficult to set aside my preconceptions when it comes to Spielberg's adaptation of Ready Player One. On one hand, it deviates from the novel quite heavily, and in some ways unforgivably (though Cline did work on the screenplay). On the other hand, it's an entertaining film that feels like what would happen if Spielberg were to direct family-friendly cyberpunk. Also, I love the entire Shining sequence, which definitely isn't in the book. The plot has some weird conveniences and character beats, and the story isn't as compelling as the novel's, but if you can let go of that, it is a visual treat for anyone around my age who was raised by eighties pop culture.




---
A QUIET PLACE
Release Date: Apr 6
A QUIET PLACE
Release Date: Apr 6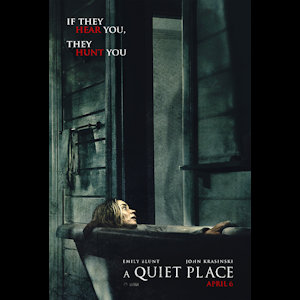 I'm a sucker for a good gimmick, and A Quiet Place has one of the best horror gimmicks in recent memory, even if it's not an entirely original concept. It uses its gimmick properly, sets the stakes wonderfully, and pushes things as far as they can reasonably go without getting silly. It's full of tension, suspense, and a few jaw-dropping sequences that will have you wincing and holding your hand over your mouth, lest a gasp escape into the thick silence all around you. In addition to praising this movie, I must give kudos to the audience I saw it with; they uncharacteristically kept from being loud and obnoxious throughout the entire experience.



---

-e. magill 12/27/2018



MORE LIKE THIS:
The Movies of 2019
The Geek reviews Glass, Avengers: Endgame, Toy Story 4, Gemini Man, and Star Wars: The Rise of Skywalker, among others. [12/26/2019]
The Movies of 2017, Part 1
The Geek reviews several movies from the first half of 2017, including Split, Logan, Kong: Skull Island, Ghost in the Shell, and Alien: Covenant. [12/14/2017]
The Movies of 2016
The Unapologetic Geek reviews Star Trek Beyond, Suicide Squad, Arrival, Assassin's Creed, Deadpool, and more. [1/11/2017]