The Movies of 2018 - Page 3
---
CHRISTOPHER ROBIN
Release Date: Aug 3
CHRISTOPHER ROBIN
Release Date: Aug 3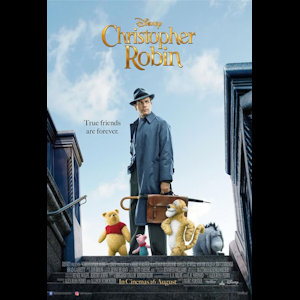 Essentially trying to be for Winnie the Pooh what Hook is for Peter Pan, Christopher Robin is a tame, light-hearted movie about growing up and rediscovering the magic you believed in as a child. While it is perfectly fine for what it is and while Ewan MacGregor is great in the title role, the film's a little awkward at times, climaxing with a disjointed third act that isn't as meaningful as it is earnestly trying to be. It lacks the Spielbergian touches of Hook, along with the frequent swashbuckling action to keep the kids engaged, winding up more forgettable than its timeless characters.




---
THE PREDATOR
Release Date: Sep 14
THE PREDATOR
Release Date: Sep 14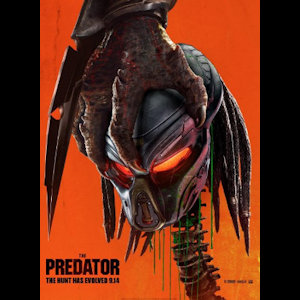 Shane Black's attempt to reignite the troubled Predator franchise is not just an awful movie; it's offensive. Forget the lame, unfocused writing that couldn't decide what story to tell or what tone to take. Forget the hiring of a convicted sexual offender. Forget the completely reshot climax and its horrendous visual effects. Forget the bad cinematography and lackluster acting talent. Forget the confusing motivation of the titular character who goes from immediately killing humans upon first contact to trying to save the entire human race. Forget the unforgivable autism stereotypes (don't even get me started, holy crap). Forget even the horrific misunderstanding of the basic concept of evolution that underlies the entire premise of the film. Even if none of that existed, this would still be an awful flick, full of uninspired action scenes, jokes about mental disorder, and characters that are so thin they would be confused in Flatland. I don't have any particular love or attachment to the franchise, but if I did, I fail to see how The Predator would do anything but piss me off.




---
VENOM
Release Date: Oct 5
VENOM
Release Date: Oct 5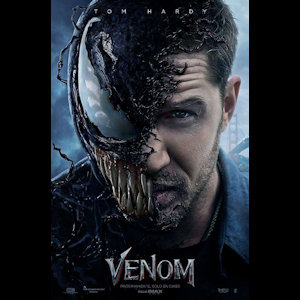 Venom is a movie that really shouldn't work. It takes a character intimately tied to the Spider-Man universe and puts him in a story without Spider-Man, morphs his adult-themed horror and gory style into a PG-13, focus-tested, studio-approved franchise-launcher, and tries to convince audiences that he's new and edgy and sorta-kinda-maybe connected to the Marvel Cinematic juggernaut. To be sure, it's a clunky film grossly mishandled in the editing room, and a part of me desperately wants it to be terrible so that Sony wouldn't be encouraged to make a Kraven the Hunter movie that doesn't have Spider-Man in it. Alas, the movie isn't terrible, and it's earned an absurd amount of money at the box office. Despite its flaws--which are legion--Venom is still entertaining and interesting enough to be decent, carried almost entirely on the shoulders of Tom Hardy's mesmerizing dual performances as Eddie Brock and the titular alien symbiote.




---
RALPH BREAKS THE INTERNET
Release Date: Nov 21
RALPH BREAKS THE INTERNET
Release Date: Nov 21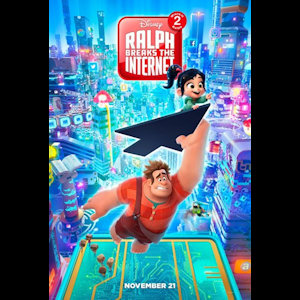 If you like Wreck-It-Ralph, there's no real reason you'll dislike Ralph Breaks the Internet. There's some clever gags to be found--highlighted by a self-aware Disney princess scene and a brilliant Carmageddon-style musical number--and it climaxes in a pitch-perfect allegory in which the Internet is overtaken by gross insecurities. Not all the humor lands, mind you, and the movie departs pretty heavily from the homey stylings of the original. That said, it's one of the best family-friendly films of the year.




---
CREED II
Release Date: Nov 21
CREED II
Release Date: Nov 21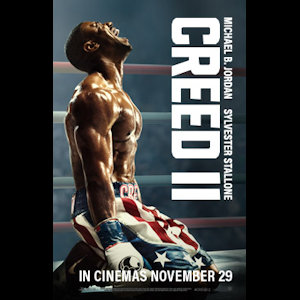 The testosterone-fueled soap opera that began with Rocky continues with this sequel to Ryan Coogler's sleeper hit Creed. Creed II is as formulaic as it gets, but manages to surprise with its strong attention to the antagonists, Victor and Ivan Drago, and through stellar performances from Michael B. Jordan, Tessa Thompson, Sylvester Stallone, Dolph Lundgren, and Phylicia Rashad. Its pacing is off, it spends a bit too much time on Rocky, Adonis' character arc is muddy, and Steven Caple's directing isn't quite as good as Coogler's, but all in all, it's a fine continuation of the series that rewards long-time fans.




---
AQUAMAN
Release Date: Dec 21
AQUAMAN
Release Date: Dec 21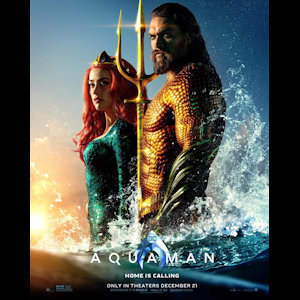 This is a stupid movie with absurdly lazy writing, ridiculously ham-fisted dialogue, and a cliché-riddled plot that is as predictable as it is asinine. However, it's exactly the movie James Wan set out to make, packed to the gills with color, action, oversaturated CG madness, and a playful attitude that can be endearing. It's the cinematic equivalent of being a young kid who's high on sugar and watching an eighties Saturday morning cartoon. If you can get on board with that, it's fun and charming, but if that doesn't float your boat, you'll hate it for being much too silly and much too long. Jason Mamoa is the best thing about the entire film, though, which is something that genuinely surprises me.




---
OTHER 2018 MOVIE REVIEWS:
---

-e. magill 12/27/2018



MORE LIKE THIS:
The Movies of 2019
The Geek reviews Glass, Avengers: Endgame, Toy Story 4, Gemini Man, and Star Wars: The Rise of Skywalker, among others. [12/26/2019]
The Movies of 2017, Part 1
The Geek reviews several movies from the first half of 2017, including Split, Logan, Kong: Skull Island, Ghost in the Shell, and Alien: Covenant. [12/14/2017]
The Movies of 2016
The Unapologetic Geek reviews Star Trek Beyond, Suicide Squad, Arrival, Assassin's Creed, Deadpool, and more. [1/11/2017]