The Movies of 2016
2016 hasn't been a terrible year for movies, but it has been a bit lackluster. With comic book adaptations and sequels dominating the geek scene, there aren't many movies I saw that blew me away with originality (though there are a couple). I don't think this is a bad thing, though, because some of the comic book movies and sequels this year are really, really good, proving that too much originality might be overrated. Alas, 2016 also showed us some franchises that should probably be put to pasture, because even when they deliver satisfactory new entries, they no longer feel relevant, either by critics or by box office receipts.

NOTE: I did full reviews for 10 Cloverfield Lane, Batman v. Superman: Dawn of Justice, and X-Men: Apocalypse earlier in the year. I also haven't included reviews for Green Room (a neat indy thriller starring Patrick Stewart and the late Anton Yelchin), Blair Witch (one of the aforementioned adequate-but-meh sequels that can't recapture past glory), Zootopia (a good animated flick), or Collateral Beauty (my wife made me go), nor did I review any of the many, many movies I didn't get around to seeing.


---
Deadpool
Release Date: 2/12/2016
Deadpool
Release Date: 2/12/2016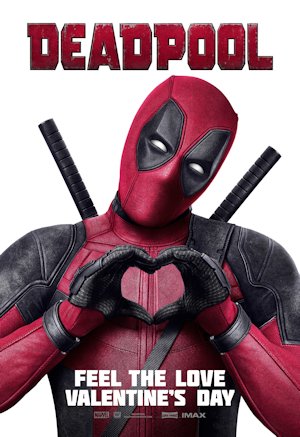 What can I write about Deadpool that hasn't already been written? It's the best movie success story of the year, which really only came as a surprise to studio execs who put too much faith in audience projections and their own elusive pattern recognition. Ryan Reynolds was born to play this role, and with the freedom to play Deadpool properly (as opposed to whatever the hell that was in X-Men Origins: Wolverine), he has created a delicious id that satirizes an entire genre at the height of its popularity while simultaneously becoming a beloved part of it. It's ludicrously violent, bloody, and crude, but man, is it funny. Its low budget even works to its advantage, forcing it to focus more on what makes Deadpool a landmark character than on what makes comic book movies lucrative. I sincerely hope--though also sincerely doubt--that the studio execs who greenlit the project with utmost reluctance don't learn all the wrong lessons from its success.



---
Captain America: Civil War
Release Date: 5/6/2016
Captain America: Civil War
Release Date: 5/6/2016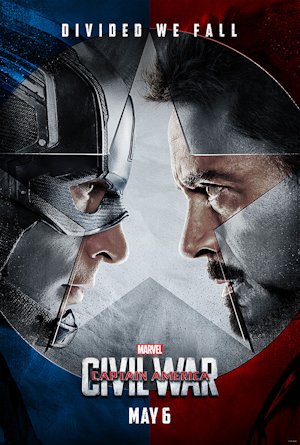 Somehow meeting the atmospheric expectations set for it, the MCU released its greatest tour de force to date in Captain America: Civil War. I could geek out all day discussing everything about this movie--about how it manages to boil down the stellar comic event series into its essential parts, about how it uses characters in consistent and provocative ways, about how its villain is brilliantly low-key, about how it admirably picks up the threads of The Winter Soldier, about how it delivers on that amazing airport sequence, about Spider-Man and Black Panther, about the perfectly realized emotional and political stakes, etc.--but sufficed to say, it's probably the most entertaining film of the year. Sure, I could nitpick the slightly discordant levity during what should be a deeply personal and serious fight, or I could pick apart the plot looking for flaws, but none of that would change my opinion on the matter. This is a great movie. I honestly don't know how the MCU is going to top this in the future, though I suspect it will.



---
Independence Day: Resurgence
Release Date: 6/22/2016
Independence Day: Resurgence
Release Date: 6/22/2016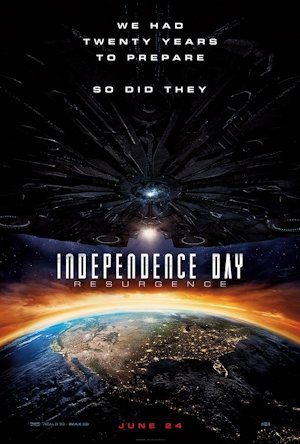 I'm not going to lie: I've daydreamed in the past about what an Independence Day sequel would be like. Resurgence checks all the boxes (except for the perhaps critical Will Smith box), but it is eminently forgettable. Had it been released fifteen years ago, it would have been a marvellous follow-up to the now-classic alien invasion flick, but released in 2016, it feels horribly out-of-date. I won't pretend that the original is free of enormous plot holes or incoherent narrative logic, but the sequel has so much lazy plotting that it is actually painful. I don't hate Independence Day: Resurgence, but I'm not going to call it a good film. It feels desperate and way too eager to please an audience that doesn't exist anymore.



---
Star Trek Beyond
Release Date: 7/22/2016
Star Trek Beyond
Release Date: 7/22/2016

The rebooted Star Trek universe has gotten far more comfortable with itself, and in the hands of a new director, it is finally free to go in unexpected directions. With that said, Star Trek Beyond paradoxically feels the most Trekkish of the three films thus far. It is also unquestionably the best, with amazing action set-pieces, a tone that walks the tightrope between delirious fun and heady sci-fi, and characters that feel as familiar as family. It competes with Captain America: Civil War as my favorite film of the year, and with its cheeky cleverness, it forces me to forgive the reuse of that annoying Beastie Boys song.



---
Jason Bourne
Release Date: 7/22/2016
Jason Bourne
Release Date: 7/22/2016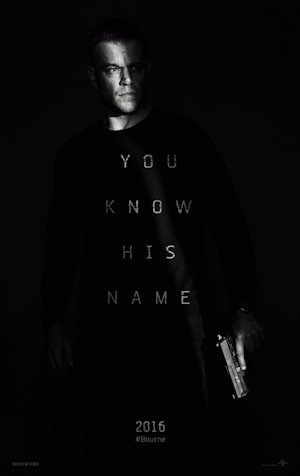 There's nothing wrong with Jason Bourne when compared to the other movies in the franchise. However, despite an earnest attempt to say something meaningful with the material, it feels kind of pointless. One of the core weaknesses of the series is on full display here, namely its inability to make the films stand apart from one another. Fans are sure to love it, and some of the action beats are exceptionally good. Unfortunately, at the end of the day, it reveals a franchise sorely lacking in real inspiration.









-e. magill 1/11/2017