The Movies of 2017, Part 1
As I began assembling my annual list of new movies in need of review, it became immediately apparent that I managed to catch a heck of a lot of movies in 2017. The list became so long, in fact, that I was forced to cut it in half. What follows are my reviews for movies from roughly the first half of the year, January through the end of May. It's been an interesting year for film, both in terms of big blockbusters--some good, some bad--and in terms of more experimental and original films, some of which were surprising. I wouldn't say it's been the best or worst year in recent memory, but it's offered plenty of things to discuss.


---
SPLIT
Release Date: Jan 20
SPLIT
Release Date: Jan 20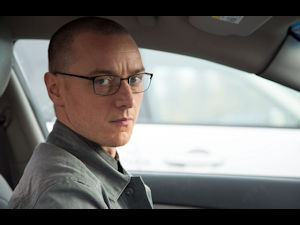 A horror movie released in January and directed by M. Night Shyamalan doesn't exactly scream awesome, but Split is a surprisingly solid flick carried by Shyamalan's long dormant mastery of tone and James McAvoy's fearless acting job as the multiple personalities of the film's monster. It's quite silly, of course, and is built on a premise that would sound incredibly stupid if I tried to explain it. Still, it's a fun ride and a refreshing return to form for a director who hasn't been relevant for roughly fifteen years.




---
THE LEGO BATMAN MOVIE
Release Date: Feb 10
THE LEGO BATMAN MOVIE
Release Date: Feb 10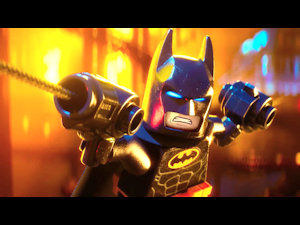 Proving that 2014's The Lego Movie wasn't just a flash in the pan, this year's pseudo-spin-off The Lego Batman Movie is just as whimsically entertaining and wryly satirical as its family-friendly predecessor. It's also one of the best Batman movies ever made, ironically enough. It does present some sensory overload moments and not all the jokes land, but for what it is, this is a great little film I have no problem watching over and over again with my son.




---
JOHN WICK: CHAPTER 2
Release Date: Feb 10
JOHN WICK: CHAPTER 2
Release Date: Feb 10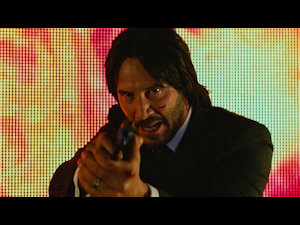 Feeling like a natural extension of 2014's sleeper action hit, John Wick: Chapter 2 builds on its darkly funny and hyperviolent universe in wonderful ways and has some of the best action beats of the decade, much less the year. It does get a little carried away with itself, and the conclusion is too much of a set-up for the next film rather than a satisfying conclusion to its own story. Naturally, though, I've got no problem with the idea that there will soon be a John Wick: Chapter 3.




---
THE GREAT WALL
Release Date: Feb 17
THE GREAT WALL
Release Date: Feb 17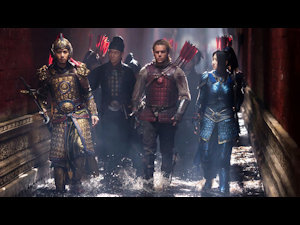 The Great Wall is an impressive bit of international filmmaking involving unprecedented cooperation between Chinese and American production companies. As an epic historical fantasy fable involving crazy monsters, it's not all that bad either. It has the colorful visual flair Zhang Yimou is known for--with brilliant set design, costume design, and choreography--and a wonderfully bombastic score by Ramin Djawadi that perfectly matches Yimou's style. However, the characters are bland, the plot is as cheesy as it is sledgehammering in its moral, and the CG gets pretty cartoonish. Thankfully, there isn't much of the white savior narrative going on here; if anything, the barbaric white guy is elevated by Chinese culture rather than the other way around.




---
A CURE FOR WELLNESS
Release Date: Feb 17
A CURE FOR WELLNESS
Release Date: Feb 17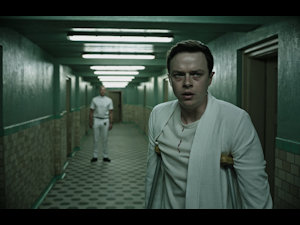 Beautifully shot and well-crafted as film art, Gore Verbinski's return to moody horror is neither as disturbing as it wants to be nor as clever as it thinks it is. The meandering plot falls apart; the protagonist is inconsistent; and the climax is just silly. I also don't understand what's supposed to be so great about Dane Dahaan as an actor. I applaud Verbinski's daring and find the music, sound, visual effects, and set design all excellent, but in the final analysis, there's not enough going on beneath the surface to be worth your time.




---
LOGAN
Release Date: Mar 3
LOGAN
Release Date: Mar 3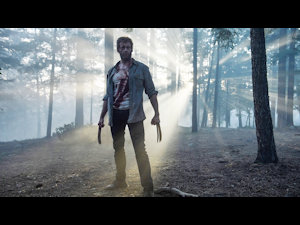 As much as I adore comic book movies, it is a rare thing indeed for one to surpass its genre trappings and become a genuinely great film. Logan is just such a film, a loving homage to both the X-Men comics and the classic Western. It's a heart-wrenching dirge that happens to involve superpowered individuals and cybernetically enhanced villains, and it delves deep into heady themes about mortality, legacy, guilt, parenting, and the toll of violence. It belongs in the same conversation as The Dark Knight when it comes to legitimizing comic book movies as a genuine mode of artistic expression.









-e. magill 12/14/2017