The Movies of 2017, Part 1 - Page 2
---
KONG: SKULL ISLAND
Release Date: Mar 10
KONG: SKULL ISLAND
Release Date: Mar 10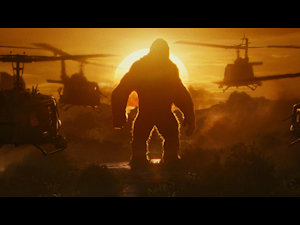 Kong: Skull Island is a big, dumb movie, but it's hard not to fall for its welcoming charm. It knows what it is, and despite the heavy-handed Vietnam references, it's not really trying to be anything but an entertaining spectacle. It has great visual and special effects, wonderfully fun performances from Samuel Jackson and John C. Reilly, and a complete dedication to delivering on the film's big promise: to show you a giant ape doing crazy stuff. The only disappointing aspects to me are the wooden acting of the usually reliable Tom Hiddleston and Brie Larson, along with the wonky boneyard sequence where the effects are weak and logic flies out the window, but I am thrilled by the prospect of this version of the most famous fictional primate facing off against 2014's Godzilla in the near future.




---
T2 TRAINSPOTTING
Release Date: Mar 17
T2 TRAINSPOTTING
Release Date: Mar 17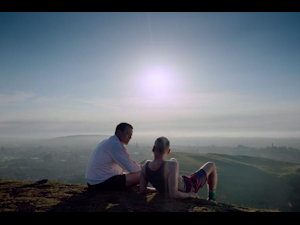 Twenty years after Danny Boyle's drug-addled masterpiece of twisted life affirmation stormed the film scene and introduced the world to Ewan MacGregor, Boyle and MacGregor (along with a lot of other people) return with a wisely self-aware sequel about washed up middle aged men unable to reconcile their shared past with their dismal present. Though it lacks the memorable visuals of Renton's dive for suppositories or the dead baby on the ceiling, doesn't have quite as good a soundtrack, and relies on a hell of a lot of narrative convenience, T2 Trainspotting is no less affecting than its predecessor. Mixing equal parts humor, tension, and dead serious reflexion, it proves that Boyle has lost little--if any--of the talent that made him famous.




---
LIFE
Release Date: Mar 24
LIFE
Release Date: Mar 24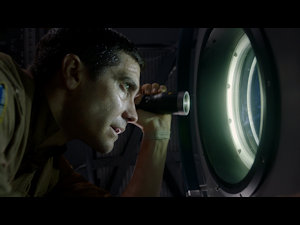 Life is admirable for trying to put a realistic spin on the haunted-house-in-space monster movie formula popularized almost forty years ago by Ridley Scott's Alien. This 2017 version of that story does an excellent job of slowly turning scientific fascination into suspensful dread, and there are plenty of neat and fresh ideas on display. However, the actors aren't given enough to work with. Rebecca Ferguson, Ariyon Bakare, and Hiroyuki Sanada make the most of it, but Jake Gyllenhaal gives an uncharacteristically bland performance of a painfully one-dimensional character. (Also, minor spoiler, don't go in expecting much Ryan Reynolds.) Paradoxically, the movie's efforts to be realistic only make the more unbelievable beats of the plot that much harder to accept. It's a weird hybrid of intelligent sci-fi and mindless horror that doesn't always work, but it's not without its charms.




---
GHOST IN THE SHELL
Release Date: Mar 31
GHOST IN THE SHELL
Release Date: Mar 31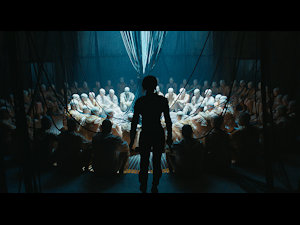 As a fan of the animated films and television shows based on the popular manga, I was both anticipating and dreading the live-action Ghost in the Shell adaptation. While it does dumb down the source material in a few significant ways, I have to say I had a lot of fun with it and consider it the most underappreciated film of 2017. The world is visually impressive and filled with well-imagined detail; the plot does deal with some heady themes and ideas (though not as much as other adaptations, of course); the action scenes are awesome, especially the lovingly recreated scenes from the original animated film; the soundtrack is one of my favorites of the year; and most of the characters are pretty good, including the Major, Batou, and of course, the incredibly bad-ass Aramaki. (The main villain, Cutter, on the other hand, is awful.) As a summer sci-fi/action movie that takes its cues from a popular source material, Ghost in the Shell is quite good, though certainly not perfect. I think it has been unfairly maligned by a misguided controversy and not given nearly enough credit for what it's trying to do.




---
GUARDIANS OF THE GALAXY VOL. 2
Release Date: May 5
GUARDIANS OF THE GALAXY VOL. 2
Release Date: May 5

With the exception of Captain America: The Winter Soldier, the second entry in a stand-alone MCU series tends to be pretty underwhelming, and Guardians of the Galaxy Vol. 2 is no Winter Soldier. Though it is an entertaining and well-made follow-up to the surprise megahit that was Guardians of the Galaxy (and as much as I love Kurt Russell as the villain, Ego), many of the jokes and emotional beats feel forced or recycled, the plot is a bit muddled, and the final act is an exhausting series of anvillicious special moments that aren't as resonant as they are earnestly trying to be. It's good enough to keep fans happy and pave the way for the inevitable third volume, but I find it another disappointing sequel from the MCU.




---
ALIEN: COVENANT
Release Date: May 19
ALIEN: COVENANT
Release Date: May 19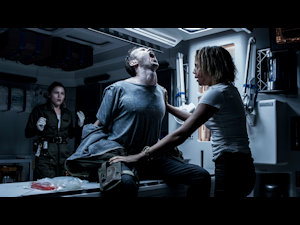 While far more coherently plotted and thematically successful than Prometheus, Alien: Covenant still falls victim to a few notable problems that plagued its predecessor, mainly weak characters and their dumb decision making. Having said that, Alien: Covenant is a far better movie overall, but it's not for everyone. Fans of what Prometheus was trying to do should enjoy the middle of the film, with its philosophical musings and sophisticated dialogue, and fans of the Alien films should enjoy some of the beginning and end of the film, where the emphasis is put more on horror, with the famous xenomorph front and center. Fassbender does an incredible job in two different roles; Danny McBride almost steals the movie in every scene he's in; and this may be my favorite James Franco performance ever. It's a visually beautiful film that marks the best entry in the series since Aliens--and you will either love or hate what Scott's attempting to covey--but it is weighed down by some wonky plotting, half-baked characters, and the least surprising final twist of all time.




---
PIRATES OF THE CARIBBEAN: DEAD MEN TELL NO TALES
Release Date: May 26
PIRATES OF THE CARIBBEAN: DEAD MEN TELL NO TALES
Release Date: May 26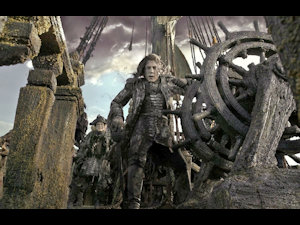 This stale movie can't hide the desperation with which it is trying to keep the franchise afloat, despite the badly waning popularity of Johnny Depp and the lack of enthusiasm for more Pirates of the Caribbean flicks. Still, if you go in without expecting too much, it's not a bad movie. It's even one of the better films in the series, give or take a few dumb moments and one really asinine plot twist. Unfortunately, it never manages to justify its own existence.




---

I'll be covering the rest of the year next week, and you can look forward to reviews for Wonder Woman, The Mummy, Spider-Man: Homecoming, It, Thor: Ragnarok, Justice League, and much more, including Star Wars: The Last Jedi, which officially opens tomorrow. [Link: The Movies of 2017, Part 2] In the meantime, feel free to tell me what you think of these movies in the comments below. I am well aware that some of my stated opinions here are going to be unpopular, so just let me have it.







-e. magill 12/14/2017