The Movies of 2017, Part 2
In case you missed my previous entry, 2017 saw me in the theater far more than years past, so I've been forced to divide my annual reviews in two. This entry will cover the second half of the year (from June through December). There are a surprising number of big budget underperformers here--some deserving of the bomb, some not--but there are also a few low-budget successes to offset them. Of course, I'm such a junkie for film that I enjoy watching all of them--even the ones that are objectively terrible--and given the polarizing reactions audiences have had to a fair number of these movies, take my reviews with all the appropriate grains of salt.


---
WONDER WOMAN
Release Date: Jun 2
WONDER WOMAN
Release Date: Jun 2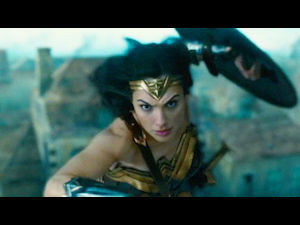 Divorced from the relevant sociopolitical aspects of this film that make it so important, Wonder Woman is a slightly above-average comic book movie coming out in the midst of comic book movie saturation. Gal Gadot is an amazing screen presence delivering a career-making performance as the title character, and for a movie about living gods and wacky fish-out-of-water situational comedy, it has a deep, warm center that doesn't shy away from discussing the horrors of war and the inherent nature of humanity. Unfortunately, Wonder Woman is let down by some cartoonish villains and a third act that relies on narrative convenience, cheesy dialogue, and a lot of CG bloat.




---
THE MUMMY
Release Date: Jun 9
THE MUMMY
Release Date: Jun 9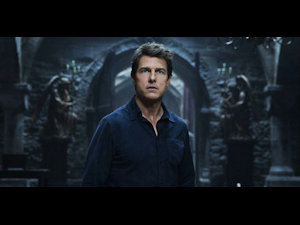 The most cynically devised and sloppily assembled piece of cinematic excrement I've seen all year (because I refused to see The Emoji Movie), Universal's latest attempt to turn its classic horror icons into a shared universe is as spectacular a failure as it is a boring waste of potential. Tom Cruise is woefully miscast; the plot is very thin; the exposition is mind-numbing; the world-building is unimpressive; the action scenes are poorly shot; the horror scenes aren't frightening; the visual effects aren't great; the comic relief isn't funny; and it ends without leaving any anticipation for the so-called Dark Universe to continue. It is one of the biggest failures in the history of Hollywood blockbusters, and it fills me with sadness for what could have been. I'll generously award it a star, though, because Sofia Boutella is actually pretty good with what little she has to work with, and because I kind of like the scene where the freshly arisen title character kills those guys in the dark.




---
IT COMES AT NIGHT
Release Date: Jun 9
IT COMES AT NIGHT
Release Date: Jun 9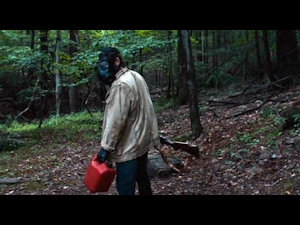 One of the most divisive movies of 2017, It Comes at Night is a brilliantly shot film that is a master class in tone and framing, filled with excellent performances from lesser known actors and directed by an up-and-comer with clear vision and bucketloads of talent. Unfortunately, the plot is purposefully minimalistic and frustratingly neglects the audience, which makes it unable to disguise its own overwhelming sense of pretentiousness. This is not helped by the frequent dream sequences, the not-as-clever-as-it-thinks-it-is aspect ratio trickery, and the painfully obvious points it's trying to make about family and paranoia. Hoity-toity film nerds will love it, but general audiences will hate it.




---
CARS 3
Release Date: Jun 16
CARS 3
Release Date: Jun 16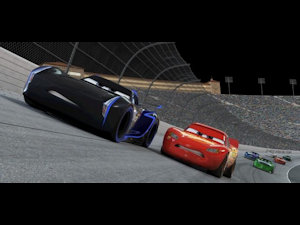 Cars 3 is the first movie in the series that feels like an actual Pixar movie, in that it is enjoyable for all audiences, has a good message, and doesn't rely solely on Larry the Cable Guy humor. It's definitely not the best animated film Pixar has developed--and it does have a few moments that remind you why the Cars franchise isn't as well regarded as the Toy Story movies--but it's better than average and clearly superior to most computer animated films put out by other studios.




---
47 METERS DOWN
Release Date: Jun 16
47 METERS DOWN
Release Date: Jun 16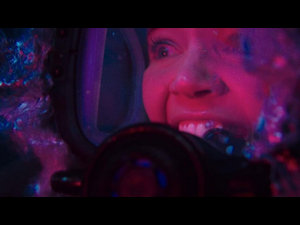 Better than you'd expect from a Mandy Moore vehicle, 47 Meters Down is a decent little pressure-cooker movie about two intellectually challenged young women stuck in an underwater cage and surrounded by unusually malevolent sharks. The beginning and very end of the movie are pretty terrible and the CG reflects the low budget, but the tension throughout the meat of the movie is definitely effective. I can respect this movie for knowing what it is, and as long as you can wade out past the shallow beginning and hold your breath through the final moments, it's an exciting ride into the deep.




---
SPIDER-MAN: HOMECOMING
Release Date: Jul 7
SPIDER-MAN: HOMECOMING
Release Date: Jul 7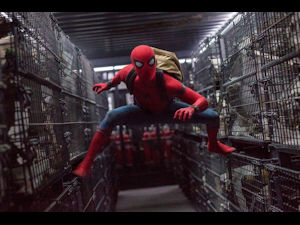 Wisely doing away with the exhausted origin story, this latest reboot of the webslinger's film franchise is first and foremost an MCU movie, with all the Tony Stark that entails. It plays as a goofy teen drama, eagerly cribbing notes from the John Hughes school of filmmaking, but also manages to tell a young superhero tale that feels more fresh and original than it actually is. Michael Keaton's version of the Vulture is one of the best and most well-developed villains in the entire MCU, and Tom Holland absolutely nails it as Peter Parker. It might not be as groundbreaking or influential in the long run as Sam Raimi's Spider-Man, but Spider-Man: Homecoming might just be my favorite Spider-Man movie yet.




---
WAR FOR THE PLANET OF THE APES
Release Date: Jul 14
WAR FOR THE PLANET OF THE APES
Release Date: Jul 14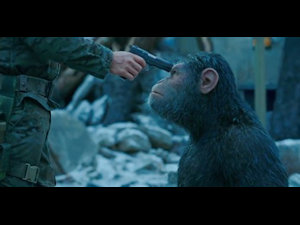 My choice for film of the year, War for the Planet of the Apes is far more than just the final entry in a trilogy of science-fiction movies about intelligent apes that attempts to reboot a classic film series from the ground up. It can be taken as its own movie, as something that has so surpassed the source material that it need not be compared to it. (That said, I'd go so far as to argue that this is the best film in the entire catalogue of Planet of the Apes movies, including the original.) Not only is it a remarkable, years-ahead-of-its-time achievement in visual effects technology that stands heads and shoulders above anything else released this year, it is also a profoundly moving story that deals with loss, desperation, war, revenge, and regret in a way that few other films can. Andy Serkis delivers his best performance yet, and Woody Harrelson transcends his Colonel Kurtz impression to become a fascinating protagonist who, despite being portrayed as obviously insane, is completely correct. This is also a movie that delivers powerful emotions through minimal dialogue, relying on an incredibly effective score that is both beautiful and evocative. While I could nitpick one or two tiny plot holes after my third or fourth viewing, I consider this to be a nearly perfect movie in every regard.




---
ATOMIC BLONDE
Release Date: Jul 28
ATOMIC BLONDE
Release Date: Jul 28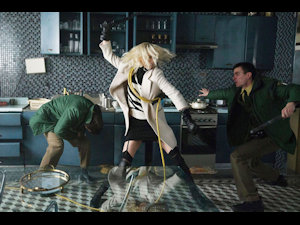 Attempting to be an old-school Cold War-era spy flick with John Wick action sensibilities and Guy Ritchie's frenetic style of editing, Atomic Blonde is undone by its own ambitions. I find no fault in the adept acting of Charlize Theron or James McAvoy, but the plot is borderline incoherent as the style overrides the storytelling. It has one seriously incredible, extended, single-shot action sequence that might be the most badass thing on film in 2017 (high praise, considering John Wick: Chapter 2), but everything around it is just a giant mess that isn't entertaining enough to sort through.









-e. magill 12/21/2017