The Movies of 2017, Part 2 - Page 2
---
IT
Release Date: Sep 8
IT
Release Date: Sep 8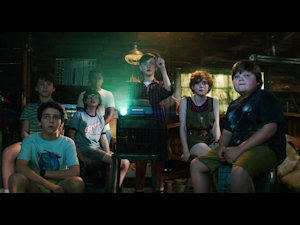 Full disclosure: I'm not a fan of the novel upon which It is based, nor am I a fan of the original mini-series starring Tim Curry. 2017's It, then, isn't a movie I was particularly interested or invested in when it was released. However, after seeing it, I've got to give it a ton of credit for being a creepy scare-fest with a lot of good child acting and visual effects work. Bill Skarsgard is also quite good as the titular monster. The mechanisms of the plot don't make a lot of sense upon close examination, but as a pure horror movie and an eighties throwback, It's pretty damn good.




---
MOTHER!
Release Date: Sep 15
MOTHER!
Release Date: Sep 15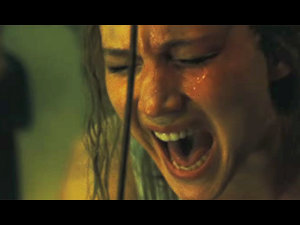 Love him or hate him, you've gotta respect the sheer size of Darren Aranofsky's balls. The latest film from this relentless auteur is Mother!, a film that some people are going to despise with every fiber of their being. This might just be the most Aranofsky-style film Aranofsky has ever made, as defined by his trademark trippy visuals and heavy-handed religious allegory, alongside a disturbing as hell third act that might just be more traumatic than the third act of Requiem for a Dream. If you like Aranofsky (as I do), see this movie immediately, but make sure you steel yourself for those last thirty minutes.




---
BLADE RUNNER 2049
Release Date: Oct 6
BLADE RUNNER 2049
Release Date: Oct 6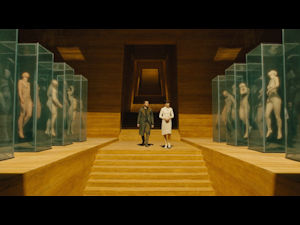 Since I've already published a full review of Blade Runner 2049, I'll take this opportunity to comment on its place in the zeitgeist following a depressing box office performance. A lot of successful movies this year have capitalized on eighties nostalgia--including a few on this list: Spider-Man: Homecoming, It, etc.--but that wasn't enough to put people in the seats for Blade Runner 2049, a truly awesome film that isn't shy about honoring its roots. Chalk it up to the slow pace, the film's artsy sensibilities, Jared Leto, or a general ambivalence these days about the original Blade Runner, but for whatever reasons, this sequel didn't find a large enough audience to recoup its expenses. That said, I think the film did find the audience it was looking for in fans and critics, and it will do well on home release next year. Like its predecessor, it will continue to have a following thirty years from its release. There won't be a third entry any time soon, but given the quality and depth of Blade Runner 2049, there's no reason not to rewatch what we've been given.




---
THE FOREIGNER
Release Date: Oct 13
THE FOREIGNER
Release Date: Oct 13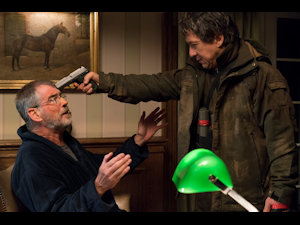 Martin Campbell is proficient in making well-acted political thrillers, and as such, The Foreigner is right in his wheelhouse. This is a good, unpretentious movie that deals with personal and political themes of violence and revenge. It's not action-heavy, but it does deliver an exceptional performance from Jackie Chan, who proves he can do far more than just kick ass when given the opportunity. Still, his titular character isn't particularly integral to the plot, and most of the movie focuses on an apparently reformed IRA-bomber-turned-political-peace-advocate played equally well by Pierce Brosnan. As long as you go in expecting less Taken and more Patriot Games, this is a very good movie that won't disappoint.




---
JIGSAW
Release Date: Oct 26
JIGSAW
Release Date: Oct 26

Another movie I've already reviewed, Jigsaw is a perfectly acceptable entry in the dormant Saw franchise. It's not entirely fresh and performed slightly below studio expectations at the box office as a result, but it still turned a healthy profit and could easily be the launching point for more entries going forward. That said, I don't think a sequel will happen right away, and when it does, I hope they find that original idea they claim they were looking for. (Either that, or they get Carey Elwes to play the main character, which will help come marketing time.)




---
THOR: RAGNAROK
Release Date: Nov 3
THOR: RAGNAROK
Release Date: Nov 3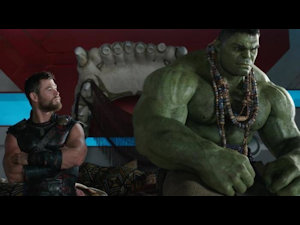 Look, I like Thor: Ragnarok, a lot. However, I feel I'm in a minority of people who thinks it takes the humor too far and sacrifices too much for the sake of an endless stream of recycled jokes and one-off gags. I understand what it's trying to do, and I appreciate that it's a better direction for the franchise than Thor: The Dark World. Still, in the wake of Guardians of the Galaxy Vol. 2 and Spider-Man: Homecoming, both of which leaned very heavily on humor, it makes the MCU feel like it's decided to stop taking anything seriously anymore, and that's a bad place to be as it leads up to Avengers: Infinity War.




---
JUSTICE LEAGUE
Release Date: Nov 17
JUSTICE LEAGUE
Release Date: Nov 17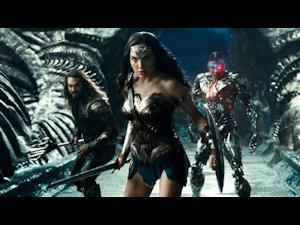 As a course correction for the disastrous Batman v. Superman: Dawn of Justice (which I don't hate), Justice League is an improvement. It's entertaining and has a tone light enough to help forgive its flaws. Alas, it's still plagued by structural weaknesses, a painfully short runtime, and a tone that is inconsistent with the established DC film universe it is supposed to be the culmination of. It retcons its way out of narrative problems, delivers a story that is much too bland to be interesting, and turns Batman into a one-man exposition machine who doesn't really feel like Batman anymore. The action scenes are good, though, and the third act is better than most other DCEU third acts. Cyborg and the Flash are good, too, and Aquaman has potential. Additionally, Superman is finally treated properly, though his personality change is far too sudden and convenient. By far my biggest complaints involve the quickly chopped together first act and the unbelievably terrible CG of the extremely underdeveloped main baddie, Steppenwolf. I think DC has learned all the wrong lessons here: it shouldn't try to be more like the MCU; it should just have better storytelling. I miss the grounded, dark tone in which DC (especially Batman) thrives, and if lighter-tone-less-thematic-density is the direction they choose to continue going in, the DCEU isn't going to last much longer.




---
STAR WARS: THE LAST JEDI
Release Date: Dec 15
STAR WARS: THE LAST JEDI
Release Date: Dec 15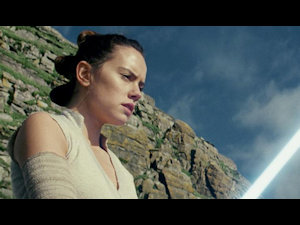 As the eighth core title in a series as old as I am, it's remarkable that director Rian Johnson is able to inject so much originality and playfulness into Star Wars: The Last Jedi, almost as remarkable as it is inevitable that some hardcore fans would see it as heresy to tinker with their beloved expectations. I'm thrilled this isn't the shiny rehash of Star Wars lore that The Force Awakens is, as going down the predictable road of telling the same basic stories without expanding the universe in unexpected ways is never going to succeed at being anything but an echo of greatness. While visually stunning and thematically strong, it's not perfect: the pacing is thrown way off by an overlong subplot involving a casino planet--not to mention a fourth act that essentially serves as a second climax--and the heroine, Rey, gets lost during the shuffle, becoming a minor character throughout much of the film. Whereas its predecessor was content to ape the original Star Wars: A New Hope, this one loudly proclaims that it refuses to go down the same path as The Empire Strikes Back, despite borrowing many familiar elements. Daring and full of action, this is easily the best in the series since that much beloved first sequel, regardless of how it has divided the fanbase.




---

Now that I've had my say, what do you think? Is The Mummy underappreciated? Is the latest Planet of the Apes movie not only the best movie of the series, but also of the whole year? Is Mother! so offensive it gave you cancer? Am I wrong to criticize Thor: Ragnarok for being too silly? Is Justice League a great movie that doesn't deserve my criticism, or is it a dumpster fire of a film that doesn't deserve my praise? Does The Last Jedi take a steaming dump on the Star Wars legacy, or are critics right to call it one of the best in the entire franchise? Please let me know in the comments below.







-e. magill 12/21/2017