Top 5 Heroes & Idiots of 2017
At the end of 2016, I couldn't bring myself to make one of these lists. It was just such an awful year for my faith in humanity all around, and it has resulted in my taking a big step back from politics and news of current events in 2017. (I'm not just referring to the presidential election, though that was a major factor.) There will still be politics in this list, of course, but I can safely say I haven't been paying as much attention as I used to. With my palette a little cleansed as a result, I am in a better position to resume my regularly scheduled program, and so, as we close out this year, here are the people who got my attention for their heroics and their idiocy:


---
HERO
5. Nintendo
HERO
5. Nintendo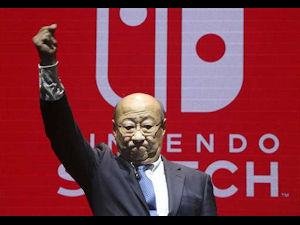 It seems, every few years, I have to remind my readers that Nintendo is a force to be reckoned with. With each modern generation of gaming consoles, the Nintendo console is often left out of the discussion. The Nintendo Wii was the biggest gaming success story since the original NES saved a dying industry in the mid-eighties, and yet, after a year or two of it outselling the competition 2-to-1, suddenly Nintendo wasn't worth talking about as Sony and Microsoft began unveiling their copycat ideas in the PlayStation Move and Kinect. Granted, when the Wii-U went up against the PS4 and Xbox One a few years after that, it failed to recapture even a tiny bit of the Wii's magic, largely on the back of piss-poor third-party support, technical issues, and a marketing campaign that was more confusing than intriguing. Still, Nintendo, as a company, continued to flourish, with some of the best first-party games in the industry and complete domination of the handheld market, despite the leviathan threat of smartphone games.

In 2017, Nintendo released the Switch, which if you are not in the know, is almost as big as the Wii, both in sales figures and in cultural impact. (To put things in perspective, the Wii-U sold a total of 13.5 million units in its entire lifespan, and the Switch is on target to sell more than 14 million by the end of the year.) It boasts better third-party support than the last three Nintendo consoles (though Nintendo still has to prove it can maintain that in the years to come), and it is the sole platform on which you can play two of the biggest contenders for Game of the Year: The Legend of Zelda: Breath of the Wild and Super Mario Odyssey. Nintendo also started launching smartphone games that are of decent quality, and with a reaffirmed willingness to embrace new frontiers, the future continues to look bright for the most experienced and longest lasting video game console developer of all time.


---
IDIOT
5. Electronic Arts
IDIOT
5. Electronic Arts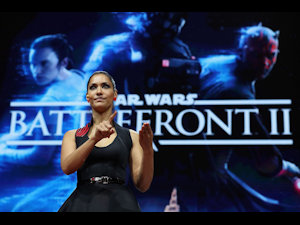 On the other end of the gaming industry spectrum is the software giant EA, a company that proved so incompetent in 2017 that it managed to make a major failure out of Star Wars. 2017 has been a terrible PR year for the already widely despised company, known these days for gobbling up small, innovative game companies and closing them down so it can use their assets to produce rushed, soul-sucking, microtransaction-filled wastes of time that kill beloved franchises. Using this model, EA made bad games out of at least four triple-A licenses in 2017: the painfully mediocre Mass Effect: Andromeda, the pay-to-win bugfest of FIFA 18, the lambasted Need for Speed Payback, and of course, the now-forever-infamous Star Wars: Battlefront II. Perhaps even more terrible is how they dismantled Visceral Games--one of EA's last remaining bastions of creativity--and killed a Star Wars game being produced by gaming icons Amy Hennig and Jade Raymond. EA is just the worst, and here's hoping it goes bankrupt in the very near future. (It won't, though, because we live in a stupid world where the company's stock is inexplicably up by nearly fifty percent.)


---
HERO
4. General James Mattis
HERO
4. General James Mattis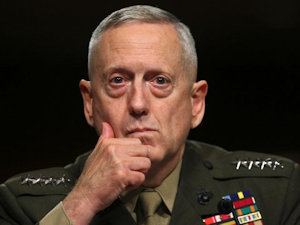 I have a lot of problems with our current presidential administration, but our Secretary of Defense is not one of them. I don't care what your politics are; you have to be glad this is the guy you've got watching our back. Even in this time of extreme partisan bickering over the tiniest of things, General James "Mad Dog" Mattis managed to get confirmed by the Senate on a 98-to-1 vote with a waiver permitting him to take the job despite lacking the legally mandated seven year cooling off period from military service. I'm putting him on this list for all the wonderfully quotable things he's said in 2017. My personal favorite would have to be the time he was asked what keeps him up at night. His answer: "Nothing. I keep other people awake at night."


---
IDIOT
4. Scott Buck
IDIOT
4. Scott Buck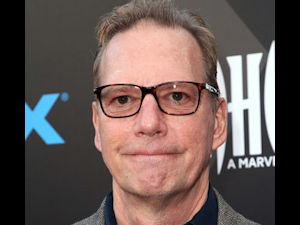 While certainly not on par with the juggernaut that is their film division, Marvel's television shows have been pretty successful for the last few years, and if you had told me that 2017 would see two high-profile pratfalls from Marvel--including one on Netflix--I'd have dismissed you as crazy. Still, Iron Fist and The Inhumans have become Marvel's punching bags, two of the worst things they've produced since the dawn of the MCU. While I'd love to place blame on the eminently dislikable Ike Perlmutter, who is an abject douchebag deserving of your hatred, it's hard to ignore the fact that both shows were produced by one Scott Buck, who was previously known as the guy who made the last few seasons of Dexter suck. While Netflix claims that Iron Fist is one of its most-watched shows of all time, there's no denying that Marvel lost a lot of money and good will with The Inhumans, a spectacular dumpster fire that no one but Buck himself is trying to defend. Even the cast and crew have a hard time promoting the show, and when they do, they have that look you get from a shamed dog that just had explosive diarrhea all over your couch. I don't like piling on the hate for a creative type who is clearly trying his or her best--and I'm sure Buck was working under limitations and deadlines I couldn't imagine--but still, I'm not eager to see what Scott Buck is going to do next, if anything.


---
HERO
3. Patty Jenkins
HERO
3. Patty Jenkins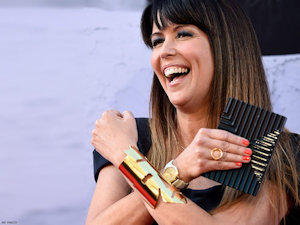 Regular readers of this site know I'm not big on identity politics. Still, you've got to hand it to Patty Jenkins, a female director who somehow managed to get behind the camera on a big budget action blockbuster with a female lead and turn it into one of 2017's greatest success stories. I don't think Wonder Woman is a perfect film--that third act needs a lot of work--but as a comic book movie, it's well above average, and it's easily the best thing in the DCEU to date. In Hollywood, female directors are typically forced to work on low budget rom coms or indy-style flicks, and even though their movies tend to boast higher percentage returns than movies directed by men, it was unheard of for a female director to work on a film as big or as brash as Wonder Woman. That's why Patty Jenkins deserves your respect and admiration, but I don't want to give you the impression that she is great simply because she has ovaries. She has overcome a very hostile work environment (despite all its progressive social bluster, Hollywood is still basically stuck in the fifties when it comes to traditional gender roles), and she has become a positive role model for millions, all because she has the talent and drive to succeed. That is what makes her a hero.







-e. magill 12/7/2017