Top 5 Heroes & Idiots of 2017 - Page 2
---
IDIOT
3. Kevin Spacey, et al.
IDIOT
3. Kevin Spacey, et al.

2017 will no doubt go down in history as the year that powerful men who use their positions to sexually exploit, harass, intimidate, assault, or otherwise victimize those beneath them finally began to get their comeuppance. The list is far too long to go into here, but sufficed to say, no victimizer is safe anymore. There have been countless men in entertainment, journalism, politics of all stripes, and elsewhere who have been exposed and punished, though perhaps not harshly enough. I could have put any number of them here, from noted NBC anchor Matt Lauer, who was abruptly terminated over some super-sleazy behavior, to the Republican candidate for the Senate Roy Moore, who dated teenagers decades younger than him but stubbornly refused to step down from his candidacy when the sexual abuse and statutory rape allegations started coming down the pike. The biggest name on this list has received a separate spot a bit further along, but the one I'm putting here is Kevin Spacey.

Spacey is an actor whose performances I have loved, but when it became public knowledge that he had tried to rape a fourteen year old boy a few years back, any respect I may have had for him disappeared in an instant. He tried to massage the story by issuing a statement where he claimed to not remember the incident but apologized for any wrongdoing he might have committed, and then he immediately announced that he was choosing to live as a homosexual man. This reprehensible attempt to cloak his awful crime in a rainbow flag not only perpetuates one of the most damaging and wholly debunked stereotypes about homosexuality--that it is related to pedophilia, the actual charge against Spacey--but it also does an extreme disservice to men and women out there struggling with their sexual identity. More stories have emerged since that have catalogued dozens of horrific acts and tons of reprehensible behavior on Spacey's part, and I am not the least bit sad to report that his career in Hollywood has come to an ignominious end.


---
HERO
2. Phe and Binh Nguyen
HERO
2. Phe and Binh Nguyen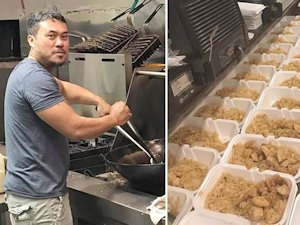 In the aftermath of disaster, you don't have to look far to find acts of heroism that will warm your soul and restore your faith in humanity. Dozens of such stories poured out of Texas following the devastation of Hurricane Harvey, but none got my attention quite like the story of the Nguyen brothers, Phe and Binh, owners of the Sake Sushi Bar & Lounge in Port Arthur. At their own expense, they prepared up to a thousand meals for victims, first responders, and volunteers. They didn't do it for publicity (indeed, we only really know about it because Phe's son, Keith, posted about it on Facebook) and they certainly didn't do it for profit. They did it because they could, and that's really all you need to know.


---
IDIOT
2. Harvey Weinstein and His Enablers
IDIOT
2. Harvey Weinstein and His Enablers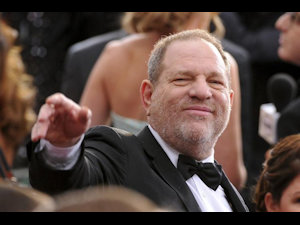 What Kevin Spacey has done is depicable, but it pales in comparison to the acts of Harvey Weinstein, who up until very recently was perhaps the single most powerful and influential figure in all of Hollywood. I don't need to tell you about Weinstein, because you already know all about him and what he's done, but I do want to look away from his horrible acts for just a moment to take a gander at his contract with the Weinstein Company. He legally insulated himself from termination if he was ever subject to allegations of sexual misconduct or prosecutions thereof. That this clause even exists is abhorrent, but it goes to show that the "open secret" about Weinstein is true, that Weinstein was shielded by those around him. Every single person who helped perpetuate Weinstein's decades of sexual abuse shares culpability here, and though I don't consider them just as guilty as Weinstein himself, they are certainly guilty of willful acts of deception and/or inaction. It's not enough that Weinstein is going down, or that similar predators are being weeded out across the country as a result of that first domino falling. We need to make sure the people who enable these predators go down as well.


---
HERO
1. Rose McGowan, et al.
HERO
1. Rose McGowan, et al.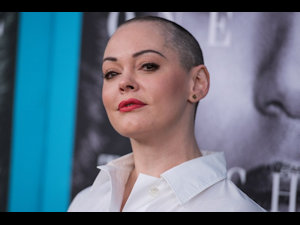 To be clear, I do not blame the victims of such abuse. No one can understand what the victims are going through unless they've gone through it themselves, and it is wrong to judge them for their silence. We can and should, however, applaud those who risk everything to tell their stories. While no one person brought down Harvey Weinstein, Rose McGowan deserves a lot of credit for being the one to push the strongest for justice. She risked her career, her reputation, her family, and possibly even her life to expose what that creep did to her, and she helped empower others to step forward. She took no prisoners, made no apologies, and continues to crusade on behalf of those too powerless or afraid to speak out. I have no doubt that McGowan and the many other women (and men) who have been able to go public with their pain will top many lists like this, and deservedly so.


---
IDIOT
1. The Entire United States Congress
IDIOT
1. The Entire United States Congress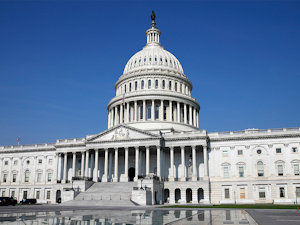 My complaints about Congress' self-inflicted loss of power, will, and effectiveness are legion and have been outlined elsewhere on this site. Sufficed to say, the Legislative branch of our federal government is by far the most broken part of an increasingly broken constitutional republic (though I have no doubts the current president will take great strides in helping the Executive branch compete). Still, in 2017, partisan passion proved that it can always get worse. For the previous six years, give or take an election cycle, we've heard about the Congressional majority's overreach and reckless, party-line passage of unweildy bills no one has time to read or understand, alongside the minority's intransigent obstructionism through near-sociopathic and misguided idealism. I really shouldn't be surprised that a switch in partisan control would result in exactly no changes to this formula, but the clear hypocrisy of the role reversal and apparent lack of self-awareness from both parties are nonetheless striking in their sheer boldness.

Democrats decried the Republican's refusal to cooperate for years, and now they've embraced "resistance" and are arguing that every Republican effort is "Armageddon," to quote House Minority Leader Nancy Pelosi. Meanwhile, Republicans are in the midst of passing a several hundred page bill that no one has had time to fully read or understand that purports to make sweeping changes to a massive chunk of the economy, while seven and a half years ago, they were arguing that doing exactly that was how the Democratic Party was destroying the American dream. These are just two examples of how both parties act precisely the same depending on which one is in power, but it still feels like the partisan extremism, on the whole, is getting worse. I am in awe that the sides have switched so perfectly, and I am dismayed that so many of my fellow Americans are utterly content to play along with it, choosing their opinions based on partisan affiliation rather than actual principles. (On top of that, the farce of Republicans trying and failing to "repeal and replace" the Affordable Care Act through itsy-bitsy, ineffectual changes they can't even agree on, without even the slightest bit of assistance or input from the Democrats, is probably the most laughably awful thing I've witnessed from Congress in my lifetime.)


---

So there you have it. Despite my attempts to steer clear of politics and current events, they still pierced my bubble in 2017. However, there are heroes to celebrate alongside the idiots, and though it's all too easy to become despondent by the latter, I'm going to choose to cherish the heroes that much more.







-e. magill 12/7/2017