The Movies of 2016 - Page 2
2016 hasn't been a terrible year for movies, but it has been a bit lackluster. With comic book adaptations and sequels dominating the geek scene, there aren't many movies I saw that blew me away with originality (though there are a couple). I don't think this is a bad thing, though, because some of the comic book movies and sequels this year are really, really good, proving that too much originality might be overrated. Alas, 2016 also showed us some franchises that should probably be put to pasture, because even when they deliver satisfactory new entries, they no longer feel relevant, either by critics or by box office receipts.
---
Suicide Squad
Release Date: 8/1/2016
Suicide Squad
Release Date: 8/1/2016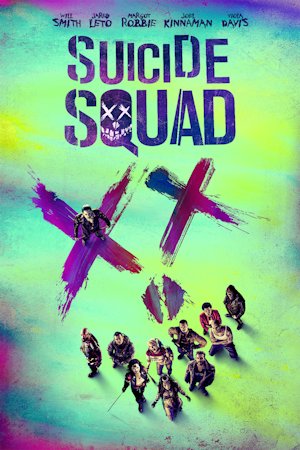 Suicide Squad feels like two films smashed together. One is an abundantly enjoyable and unpretentious comic book flick that revels in remixing famous characters in an over-the-top situation. The other is a more somber and serious take on the same material. If the film had fully committed in either direction, it would have been more successful, but alas, the final product is convoluted. It's not as messy as Batman v. Superman: Dawn of Justice, but it's still disappointing considering the different movies it could have been. Having said that, it's still fun and entertaining, with both Margot Robbie and Viola Davis deserving mention for their fantastic work in their respective roles. While most of the characters are woefully underused (especially the Joker, Killer Croc, and Katana), the ones that manage to get attention, like El Diablo, are really good. It's by no means a flawless film, but as popcorn entertainment, you can do a heck of a lot worse.



---
Doctor Strange
Release Date: 10/20/2016
Doctor Strange
Release Date: 10/20/2016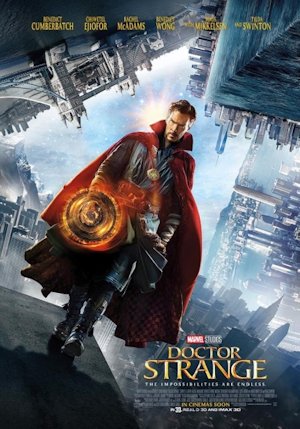 As MCU movies go, Doctor Strange is a decent enough origin story. In other words, it's pretty awesome! Benedict Cumberbatch is great as Stephen Strange; the rest of the cast is superb; the effects are spectacular (especially in 3D); the villain is more interesting than most MCU baddies; and the climactic final battle is incredibly creative. If I must have complaints, they would no doubt center on the cookie-cutter aspect of the plot--it's essentially Iron Man with magic--but if you're a fan of the MCU formula as I am, those aren't major problems.



---
Arrival
Release Date: 11/11/2016
Arrival
Release Date: 11/11/2016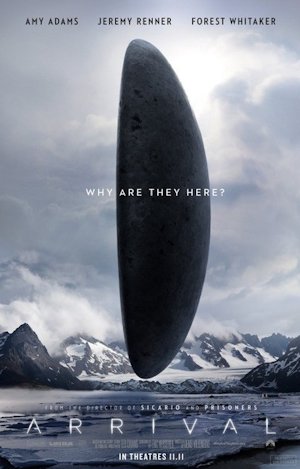 Arrival is a film that combines heady philosophy, wild sci-fi, and amazing acting to deliver the biggest cinematic surprise of 2016. It's not just the brilliant narrative twist that should put this film on everybody's radar; everything about this film is absolute perfection. The thing is, it could have been terrible with just a few minor alterations, but instead, the filmmakers take care to not mess up a single detail. Good, hard science-fiction is difficult to find, but this is a film that really ups the ante for what can be accomplished when you combine science-fiction with film art.



---
Rogue One: A Star Wars Story
Release Date: 12/16/2016
Rogue One: A Star Wars Story
Release Date: 12/16/2016

As an offshoot to one of the biggest film franchises of all time, Rogue One balances its heavy nostalgia with a daring amount of originality. It feels at once familiar and different, offering something exciting to fans who were disappointed by how The Force Awakens is practically a remake of A New Hope. As its own story, it has a few significant flaws--weak, underdeveloped characters; overly preachy monologues; and a bit too much clutter in the first two acts--but the stunning third act more than makes up for them, earning Rogue One a spot among the best the main series has to offer. It's a thrilling accomplishment that has set an incredibly high bar for future installments.



---
Assassin's Creed
Release Date: 12/21/2016
Assassin's Creed
Release Date: 12/21/2016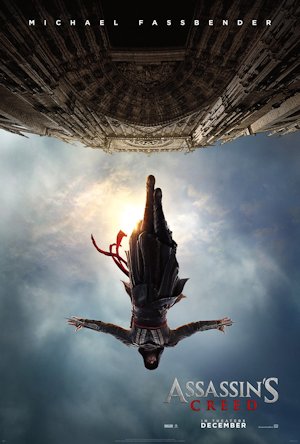 Some amazing fight choreography isn't nearly enough to save this disappointing video game adaptation. Whether it's the distracting camerawork, the repetitive and weird score, the convoluted-and-yet-entirely-predictable plot, the disorienting editing, the overwrought dialogue, the spotty visual effects, or the great actors forced to do little more than switch from pensive whispering to angry whispering, this film is filled with bad directorial choices that ruin what could have been a bold attempt to break the video-game-to-movie curse. I say this as a fan of the Assassin's Creed games and a known apologist for video game movies, but Assassin's Creed is a dour, messy piece of work that doesn't even manage to be entertainingly bad.









-e. magill 1/11/2017