The Movies of 2018 - Page 2
---
DEADPOOL 2
Release Date: May 18
DEADPOOL 2
Release Date: May 18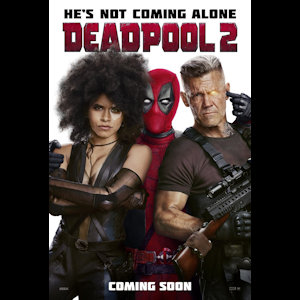 Deadpool 2 definitely has its moments, and the chemistry between Ryan Reynolds' Deadpool and Josh Brolin's Cable is superb. Most of the jokes land, and the comic book fan service is thicker here than in any other film ever made. It feels like something is lacking, though, and a lot of that has to do with the weird decision to fridge Wade Wilson's girlfriend, Vanessa, in the first five minutes. It's a good sequel that gives Deadpool a genuine chance to survive the looming sale of Fox properties to Disney, but alas, it's not quite as good as the first one. Still, mad props go out to the best closing credits gag in comic book film history.




---
SOLO: A STAR WARS STORY
Release Date: May 25
SOLO: A STAR WARS STORY
Release Date: May 25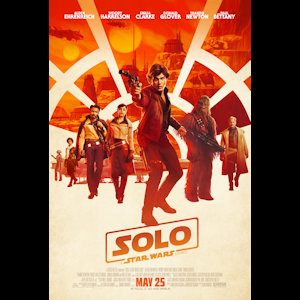 Doomed from conception, Solo: A Star Wars Story is better than it has any right to be. No, it never justifies its own existence, and yes, it's as cynical and studio-mandated as it appears at first glance. Still, I enjoyed it. Alden Ehrenreich, while not Harrison Ford, is really good as Han Solo, and Donald Glover is so perfect as Lando one wonders why the heck Disney didn't just make a Lando Calrissian story. It's predictable and kind of dumb, and Solo has no compelling character arc to speak of beyond the vague impression of one, but for a movie that should never have been made in the first place, it's not all bad. It's breezy, the humor lands for the most part, and the action sequences are notably impressive. It's a shame Star Wars fans have turned away from their beloved franchise so hard they couldn't bother to show up, because this film's dismal box office failure has made sure we'll be getting far less Star Wars in the future.




---
HEREDITARY
Release Date: Jun 8
HEREDITARY
Release Date: Jun 8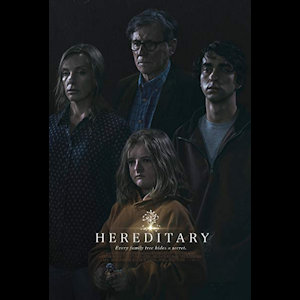 The less I say about this, the better. Hereditary has earned a reputation lately for being overrated (mostly by arrogant snobs who think It Follows is a cinematic masterpiece), but I'm here to plant my flag firmly in the opposite corner and say Hereditary is the best horror film of 2018. I can't say why or get into all the things I love about it without putting out massive spoilers--which genuinely matters for this movie--so let me just say, if you're even vaguely interested in it and love a good, slow-burn horror film that takes its time to get under your skin and into your head, see Hereditary.




---
JURASSIC WORLD: FALLEN KINGDOM
Release Date: Jun 22
JURASSIC WORLD: FALLEN KINGDOM
Release Date: Jun 22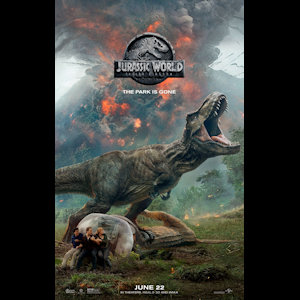 While I'll be the first to argue that none of Jurassic Park's sequels have lived up to Spielberg's original, I have been something of an apologist for Jurassic World, an entertaining twist on the franchise that probably has more potential than merit. Unfortunately, Jurassic World: Fallen Kingdom is a stupid movie. Sure, if you turn your brain off and go with it, it's fine, no worse than Jurassic Park III. I have a hard time watching movies that way, so I find the characters to be poorly mishandled to the point of being broken, the plot to be utter nonsense even for a movie about cloned dinosaurs, and the directing by J.A. Bayona to be bizarrely inconsistent. It wants to be darker, but refuses to show blood. It wants to be bigger, but sets the majority of its action in a single mansion. It wants to move the franchise in a new direction, but can't help but pilfer most of its plot from Jurassic Park: The Lost World. I want to keep loving this franchise, but movies like this make it really hard to stay invested.




---
ANT-MAN AND THE WASP
Release Date: Jul 6
ANT-MAN AND THE WASP
Release Date: Jul 6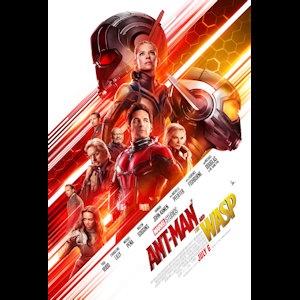 As a kind of palate-cleanser after the dour ending of Avengers: Infinity War, the Ant-Man sequel does its job well enough. It has some good goofy moments and some wildly inventive action sequences that use the main gimmick of the hero to good effect. Still, the character work feels less impactful than the original, and it's on the whole nowhere near as fresh. Maybe the lack of Edgar Wright's years of laying groundwork makes all the difference. It has one of the MCU's more interesting villains in Hannah John-Kamen's Ghost, and one of its worst in Walton Goggins' Sonny Burch. It's entertaining enough to see Paul Rudd, Evangeline Lilly, Michael Douglas, and Michael Pena have fun in their absurd little comic book movie, but as MCU flicks go, Ant-Man and the Wasp is not particularly interesting.




---
MISSION: IMPOSSIBLE - FALLOUT
Release Date: Jul 27
MISSION: IMPOSSIBLE - FALLOUT
Release Date: Jul 27

It's rare for a franchise to survive into its sixth film without falling apart. Mission: Impossible - Fallout contains many of the hallmarks of a franchise running out of steam: the constant references to previous films that leave some audience members feeling a bit lost; a jumble of too many characters and predictable tropes; and the need to raise the stakes far into the reaches of implausibility, even for a series designed around such things. Still, like Ethan Hunt himself, the movie pulls of the impossible. Fallout is arguably the best in the entire series, and I don't say that lightly. In an age full of CG bloat and rag-doll physics, this movie is pushing the envelope of practical action to new extremes without descending into self-parody or Greengrass-style nausea fuel. It's surprising, nail-biting, and thrilling, and it proves that everyone involved is at the top of their game, especially Tom Cruise and Christopher McQuarrie.



---

-e. magill 12/27/2018



MORE LIKE THIS:
The Movies of 2019
The Geek reviews Glass, Avengers: Endgame, Toy Story 4, Gemini Man, and Star Wars: The Rise of Skywalker, among others. [12/26/2019]
The Movies of 2017, Part 1
The Geek reviews several movies from the first half of 2017, including Split, Logan, Kong: Skull Island, Ghost in the Shell, and Alien: Covenant. [12/14/2017]
The Movies of 2016
The Unapologetic Geek reviews Star Trek Beyond, Suicide Squad, Arrival, Assassin's Creed, Deadpool, and more. [1/11/2017]