The Movies of 2019
I don't know if I've been crankier than usual, but for whatever reasons, this year hasn't been the best one in terms of movies. Granted, there are a lot of tentpoles I never had a chance to see which might be amazing bits of cinema that could change my opinion of 2019 in film, but the vast majority of the reviews below can be summed up in one word: disappointing. There are some controversial ones mixed in there that you're probably going to disagree with me on, but hey, you didn't click on this link to see your own opinions, did you?
---
Glass
January 18
Glass
January 18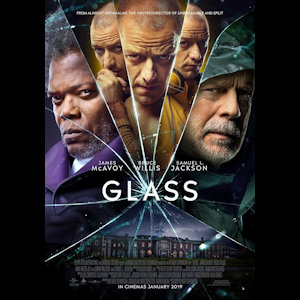 M. Night Shyamalan's surprise 2016 hit Split lead many to question whether the director was recovering from his years of self-parodying excess and re-earning his lost title of master of suspense. This year, he delivered his sequel to both Split and his 2000 cult favorite Unbreakable: Glass. Glass promised to be both a meta-commentary on the modern superhero craze and a semi-realistic counterpoint to the MCU. The film has its bright spots--a great performance by James McAvoy and a neat set-up that does a good job convincing the characters and audience that maybe (just maybe) the superpowers could be explained naturally--but it all falls apart in spectacular Shyamalan fashion with a bloated, twist-heavy third act that overdelivers on the world-building while underdelivering on the potential. It is too fantastical to be taken seriously, and too self-serious to be an entertaining comic-book movie.
---
Serenity
January 25
Serenity
January 25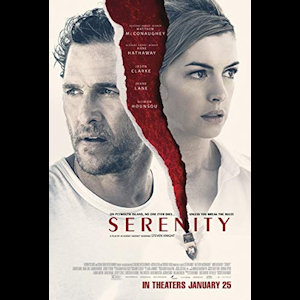 Speaking of twists, Serenity (not to be confused with the Firefly movie of the same name) is a film that changes completely once you know the twist. It presents itself as a cheesy noir-style suspense tale about a fisherman with a shady past tasked with murdering the abusive husband of his lost love. Then, late in the story, it is revealed (spoiler alert) that the fisherman is, in fact, a non-playable character in a video game, based on the real life father of the child designing it, who wants to murder his abusive stepfather. Despite this wild concept, there is potential for an entertaining, trippy, and even emotionally poignant film to be made from it. Alas, Steven Knight's film is a huge mess that doesn't obey the rules of its own universe, is needlessly confusing in places, and fails to be as deep and meaningful as it wants to be. Also, by hiding the twist for so long, most of the film feels like a B-movie. This makes sense, given the adolescence of the universe's creator, but it makes the film exhaustingly bad, full of hammy acting, woefully cliché dialogue, and stakes that never feel as dramatic as they should. It's not only a good example of why not every story needs to hide its twist until the last minute, but also a demonstration of how an admittedly interesting gimmick can be needlessly wasted.
---
The Lego Movie 2: The Second Part
February 8
The Lego Movie 2: The Second Part
February 8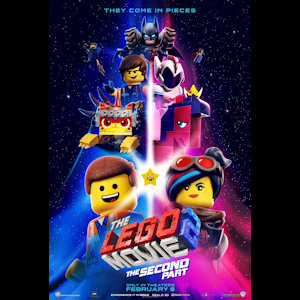 Another sequel to a surprising hit from a few years back, The Lego Movie 2: The Second Part is certainly better than Glass, but it nevertheless fails to recapture the magic of the original. It's not bad by any stretch, but it feels a bit too rote, with jokes that don't always land, a plot that is more indulgent and silly (it involves time travel for some reason), and a real world story that doesn't work quite as well. Fans of the original's bizarre mixture of branded building toys and animated goofiness are sure to have a good time--and this sequel does have some laugh out loud moments that are sure to entertain both kids and adults--but on its own, it's pretty forgettable.
---
Captain Marvel
March 8
Captain Marvel
March 8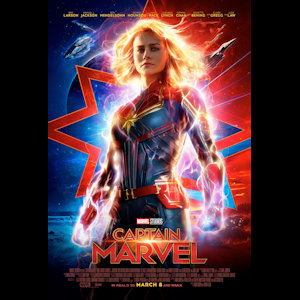 As MCU flicks go, Captain Marvel is painfully mediocre. Sure, it's got amazing special effects (including the best and most sustained de-aging effects to date), an entertaining, fast-paced story with good action set-pieces, and a lot of quippy humor, but it's nothing we haven't seen a dozen times already. The nineties nostalgia is a little forced--especially when No Doubt starts playing over the climax--and whenever you give the protagonist a heavy case of amnesia, it doesn't give the actor nearly enough to work with. I'm not interested in piling on Brie Larson as an actress--I haven't seen enough of her work to really pass judgment--but her character here is fairly non-existent, an amalgamation of the tough girl stereotype with the arrogant style of Tony Stark and not much else. It's not the worst MCU movie, but it's pretty far down on the list. If it's guilty of one fatal sin, it's that it doesn't make me care whether we see more of Captain Marvel in the MCU's future. I do love Ben Mendelsohn's Talos, though, and hope to see a lot more of him.
---
Avengers: Endgame
April 26
Avengers: Endgame
April 26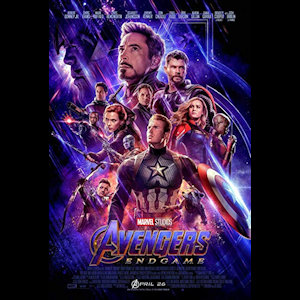 And here's where I'm going to make a controversial statement: I'm not a huge fan of Avengers: Endgame. Don't get me wrong--I enjoy it and give its creators the highest praise I can for the incredible juggling act and unprecedented cinematic narrative they've managed to pull off here--but as Avengers movies go, it's about the same as Age of Ultron to me, only slightly better because it doesn't try to shoe-horn in a forced romance between Banner and Romanoff. It lacks the coherent thematic weight of Infinity War and the novelty of the original Avengers, instead relying on a beer-gut of fan service, a time travel gimmick that doesn't obey any coherent rules (even as it condescends to the audience that it understands time travel better than you), and several plot beats that threaten to break the MCU as a whole. I appreciate the conundrum the writers found themselves in when trying to figure out how to undo the snap without being cheap about it, but glossing over five years of weighty storytelling and massive character building is intensely frustrating when it all ends with those five years actually mattering.

-e. magill 12/26/2019


---
SPECIAL THANKS TO MY PATRONS:
Diane Magill-Davis
John Burrill
Warren Davis

Become a Patron today!
patreon.com/emagill
SPECIAL THANKS TO MY PATRONS:
Diane Magill-Davis
John Burrill
Warren Davis

Become a Patron today!
patreon.com/emagill
---