21 Things I Learned in 2021
Even though this blog has become more and more niche-ified year by year, I still want to pause and take a moment to talk about my life and my politics at the start of the new year. For those new to this page, I do this every year, and it's the one time I allow myself to write candidly about topics I usually avoid. I urge you not to judge me for my politics, because I don't believe they define me any more than your politics should define you. Though I am certainly opinionated about a broad range of subjects, I am not politically active or too worked up about politics in my daily life, which I've learned over the years is a much better way to live than the alternative. That said, 2021 has been an important year in terms of the pandemic and the political landscape in my home country of America, so this year's entry will be pretty heavy on those topics. As such, I have divided this into three sections: the pandemic, politics, and my more lighthearted, personal stuff. Feel free to skip the parts that might annoy you, and rest assured I'll get back to my regular discussions of sci-fi classics in my next post.
---
Page 1: THE PANDEMIC
---
Zealots Refuse to Understand Skepticism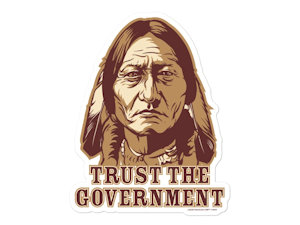 And Big Pharma, too!
If you're not vaccinated and have no legitimate medical reason for it, please go get vaccinated, right now. If you are vaccinated, but haven't gotten your booster shot yet, go do that. It's far more important than reading this, and I have no qualms about admitting that I have a long and proud history of despising anti-vax lunatics. That said, there's a big strain of public sentiment these days that every single person who doesn't trust the COVID-19 vaccines is ipso facto an ignorant, brainwashed moron. If you feel that way, I want you to step back and ask yourself, in all intellectual honesty, if anyone would have any reason at all to distrust so-called medical consensus and the government agencies pushing it as the only legitimate narrative. Remind yourself that we were told, by the very same experts we're supposed to put all our faith in, that cloth masks don't work, that they actually do work (and we were only lied to in order to protect the supply of them), and then that they don't work again, that we only needed two weeks to flatten the curve, that schools wouldn't need to be closed down for more than a few days, that the lab-leak hypothesis was obviously a racist fantasy, that we won't need to get booster shots, that we couldn't possibly run out of COVID tests as the holidays approached, etc., not to mention the long and wonderful history of government experiments (see Tuskeegee) and pharmaceutical mistakes (see Thalidomide). Imagine you're pregnant--when you're told you can't even eat tuna safely--and you have concerns about getting a new type of vaccine that hasn't been around for more than a year, concerns that are shouted down almost immediately by an angry mob who have somehow concluded that a country-wide vaccination rate of over 90% is a failure rather than an astonishing, historic miracle of science and innovation. Sure, you can be mad at people who knowingly spread fear and misinformation, but don't be mad at people who voice tepid concerns or who happen to be a bit paranoid about "trusting the science." The more you shout at them, the more likely they are to resist your arguments.
---
Anti-Vax Sentiment and Anti-Mandate Sentiment are Not the Same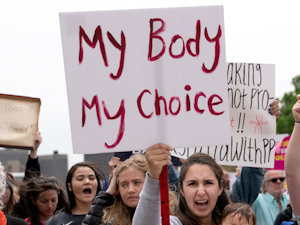 Freedom is always better than security at gunpoint
Along the same lines, mandates are almost always a terrible idea. I am totally fine with public schools (or even private ones) mandating vaccinations as a prerequisite for attendance, just as I am totally fine with any private company requiring them for their employees. I am also pretty open to the idea that the federal government has the constitutional allowance to enact vaccine mandates across the country, even beyond mandates for federal workers. However, just because the government, schools, and private companies can do something does not mean they should. Freedom is all about managing risk, and this is not a new concept. Many of the very same people who were shouting about sacrificing freedom for security back in the early part of the century are now cheering government plans to force all private employers to mandate COVID-19 vaccines if they have more than 100 people working for them. This is lunacy, especially given how much safer we are thanks to vaccines, new medical treatments, and a far less deadly strain taking prominence. If a person chooses not to be vaccinated, it may be incredibly frustrating and you can even make the case that they are endangering the health of the elderly, the immunocompromised, or those unlucky enough to be unable to get vaccinated. However, at this point, it is their choice, and no amount of self-righteous bullying is going to make them change their minds. All a mandate will do is increase resentment and chip away at liberty.
---
Some People are Immune to the Data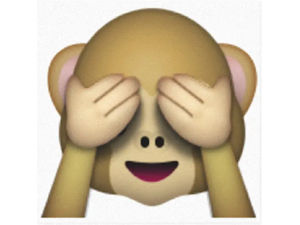 I always suspected this monkey of being an anti-vaxxer
The data are pretty clear about the efficacy and safety of COVID vaccines, and you can find data from multiple sources around the world that all point in the same general direction. Some people are never going to believe this, of course, and that's on them. Similarly, all the data we've accumulated over the last year or so point to the fact that masking mandates and school closures have little to no effect on case rates. So-called "super-spreader" events are often much touted as dangerous breaches of protocol, but the infection rate following any of these events--be they Trump gatherings or Obama's birthday bash, anti-vax protests or BLM rallies--never seem to bow down to the demands of the narrative. COVID doesn't seem to care if it's in a blue state or a red state, either. The politics of a state, even from the extremes of California to Texas, are much less relevant than the weather and the frequency of interstate travel. And yet, if you listen to the pundits all across the political spectrum, you'd never know this, and when you point out these statistical data to partisans, they will find all kinds of rationalizations for ignoring them.
---
Vaccines Shouldn't Be a Partisan Issue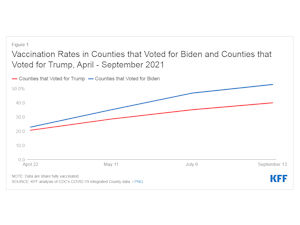 The actual figures vary wildly depending on definitions and other criteria, but nearly every analysis comes to the same basic conclusion
Though there is a sizable portion of people in liberal cities--especially minorities (gee, I wonder why they don't trust the establishment)--who have refused to get a COVID vaccination, the data clearly show that the majority of anti-COVID-vaxxers are Republicans, with Trump voters outnumbering Biden voters by a significant margin. One could make the case that political conservatives are inherently more skeptical of the government, but the less charitable (and probably more accurate) explanation is that the Republican party has been overrun by conspiracy theorists in the wake of Donald Trump, himself a conspiracy theorist dating back to before his presidency, back when he championed the Obama "birther" movement. Trump has come forward in recent months and begged his devotees to get vaccinated more forcefully than ever before--and that seems to have made a dent--but anti-vax rhetoric wouldn't be flourishing if it weren't for Republican leaders catering to anti-vax sentiment and political pundits fanning the flames for a spot of attention. I can imagine an alternate reality where Biden lost and Democrats became skeptical of "Trump's vaccine," as evidenced by many statements made by Democratic leaders before the election, but that's merely a hypothetical. The bottom line is that the COVID vaccine shouldn't be a partisan issue, and the fact that it is one is a sad testimony to the state of our body politic today.
---
We're Probably at the End of the Pandemic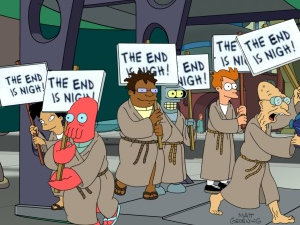 I'm sure there will still be doomsayers
The science is pretty clear by now that the Omicron variant is far more contagious but far less deadly than any of the previous coronavirus variants. I'm fairly sure we'll discover in the next month or two that Omicron has already overtaken Delta and become the dominant strain, and this is both a blessing and a curse. On one hand, yes, it is much easier to catch it, and it is still a nasty little bug that can cause all kinds of horrible side effects, including death. Even with the far lower hospitalization rate, Omicron is still bad news in terms of how many people are getting severely sick from it, including the "fully" vaccinated. However, on the other hand, this is, historically speaking, how most pandemics tend to fade away. I'm not an epidemiologist or anything, but my understanding is that successful mutations trend in the direction of increased infectivity and decreased severity. If you think about it from an evolutionary perspective, it makes total sense; the virus wants to survive and reproduce as much as possible, and it can't do that too well when it kills its hosts. Best case scenario--barring another, even less deadly mutation--is we all get Omicron over the next few months, most of us don't even realize we have it, and then we achieve something close enough to herd immunity to render the disease a seasonal annoyance rather than a worldwide panic.
---
But Panic is Good for Ratings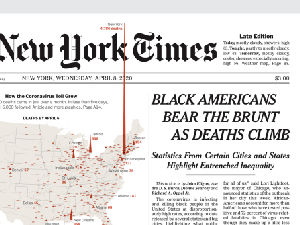 Why aren't you afraid?
I've come to the conclusion that people want bad news and that good news is too boring to survive in our information-addicted modern culture. The vast majority of news coverage--from mainstream sources, from social media, and even from crazy fringe places--has treated Omicron as an immediate cause for widespread alarm and panic, as though it were worse than the original strains from two years ago. This kind of thinking has lead to some areas going back into sociologically and economically destructive lock-downs, mass school closures, and increased baseline anxiety for everyone. It's unwarranted, of course, but it also means that more eyes are on the news, attached to brains that are nervously chewing on fingernails and hooked to talking heads and opinion writers leaching off the ad revenue those eyes bring in. (Hey, be sure to check out the ads on this page, when you get a chance!)
---
We'll Never Truly Get Back to Normal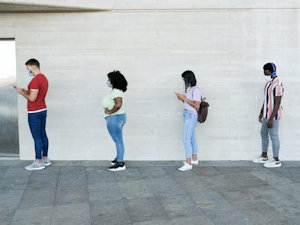 But what is "normal," anyway?
Look, even if COVID suddenly vanished without a trace, the entire world would be permanently scarred by this pandemic. As potential pandemics go, this actually wasn't a bad case scenario, but it did shake our collective faith in the world around us. Millions of people have died as a direct result of this disease, and even more have suffered long-term complications from surviving it. It's touched the lives of each and every one of us--hit at least one family member or close friend, one neighbor or coworker--and nothing will allow us to forget that or move beyond it. But of course, COVID hasn't vanished. It is still out there, and we have probably become a permanently more cautious and careful world that will be social distancing for decades to come. It's plausible that, in the long run, this will prove to be a good thing, but that's small comfort to those of us who've taken the force of the blow.

-e. magill 1/7/2022


---
SPECIAL THANKS TO MY PATRONS:



BattyBatFirebrand
Chris Connell
David Murray
Diane Magill-Davis
John Burrill
Myk OConnor
Paul Kyriazi
Sylar Magician
Warren Davis


Become a Patron today!
patreon.com/emagill
SPECIAL THANKS TO MY PATRONS:

BattyBatFirebrand
Chris Connell
David Murray
Diane Magill-Davis
John Burrill
Myk OConnor
Paul Kyriazi
Sylar Magician
Warren Davis

Become a Patron today!
patreon.com/emagill
---