21 Things I Learned in 2021
Even though this blog has become more and more niche-ified year by year, I still want to pause and take a moment to talk about my life and my politics at the start of the new year. For those new to this page, I do this every year, and it's the one time I allow myself to write candidly about topics I usually avoid. I urge you not to judge me for my politics, because I don't believe they define me any more than your politics should define you. Though I am certainly opinionated about a broad range of subjects, I am not politically active or too worked up about politics in my daily life, which I've learned over the years is a much better way to live than the alternative. That said, 2021 has been an important year in terms of the pandemic and the political landscape in my home country of America, so this year's entry will be pretty heavy on those topics. As such, I have divided this into three sections: the pandemic, politics, and my more lighthearted, personal stuff. Feel free to skip the parts that might annoy you, and rest assured I'll get back to my regular discussions of sci-fi classics in my next post.
---
Page 3: PERSONAL
---
Cut from the Peanut Butter Side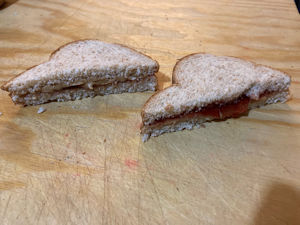 You'll be amazed at the difference
I know this might sound like a tortured metaphor, but I mean it quite literally: when cutting a peanut butter and jelly sandwich, always cut with the peanut butter side on top. I've made a lot of PB&Js this year (okay, technically, I made AB&Js--almond butter and jelly--but the principle is the same), so I know what I'm talking about here. If you cut from the jelly side, the jelly is more likely to ooze out of the cut and make a big mess, whereas the peanut butter side will kind of spread over the gash, partially sealing the jelly in place. It's not a perfect solution, because if your sandwich has an abundance of ingredients, it will still make a mess. However, your odds are significantly better if you cut it the correct way.
---
Putting Myself Out There Continues to Reap Rewards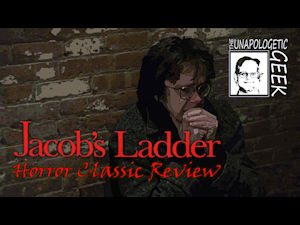 It's one of my worst performing videos, but also one of the most successful
My YouTube channel continued to grow in 2021 (the subscriber count more than doubled), and I even started a podcast in the fall that is a lot of fun to make ("The Streaming Heap"). In October, I made a video about the film Jacob's Ladder, and about a month later, I had the chance to speak with the writer of the film, Bruce Joel Rubin, who loved my video and was happy to talk my ear off about his life, his experiences, and what it all means, all the while wanting to hear about me and my journey. He gave me invaluable advice that has changed my perspective on the meaning of "success," and I can say that that one conversation is worth all the time and effort I put into my videos since starting the channel nearly three years ago. While it is true that I'm not making a lot of money and that the combination of this website, my YouTube channel, and now my podcast has taken a lot of time away from my writing--even as I have a great novel in my head that is begging to get out--I have no plans to stop, nor am I hiding any resentment for my altered creative focus. This is a great ride that has become even better in 2021, and I'm not ready to get off.
---
A Big Part of Me is Still Twelve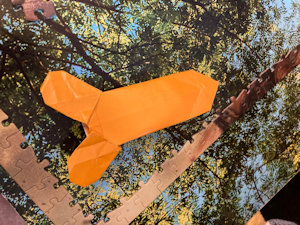 It's a spaceship!
One of the great joys I've found in raising my kid is how much funnier it has been since he hit puberty. He's gotten a lot less uptight about rude humor, and now we giggle like idiots over the dumbest and most juvenile things you can imagine. I mean, there have been so many dick jokes. I don't think this is exclusively a male thing, either; I think it surpasses gender, although statistically speaking, men are more likely to embrace their inner adolescent than women. When my son and I show a stupid meme to his mother, she never gets it and just shakes her head in complacent defeat.
---
There is No Substitute for Being with Family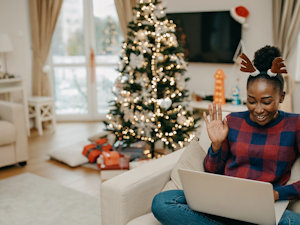 This is still lonely
2021 was the year a lot of us were finally able to go out and see our more distant friends and family again. To say this was a relief is something of an understatement. When I was able to travel to my own family last year, it was such a wonderful homecoming that I realized how damaging the lack of physical presence had been throughout the preceding year. Zoom and Google Meet do not compare to the in-person experience. One shouldn't understate the psychological hit the pandemic gave people, but we should also now be holding our loved ones even closer than before, and that's absolutely priceless.
---
Metroid's Back, Baby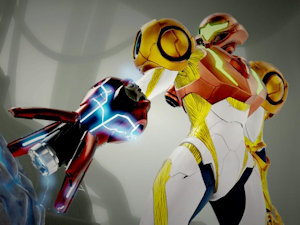 Long live Samus Aran!
There are few video games that really get me excited these days. I'm not even all that thrilled about the PS5--because the odds of getting my hands on one without rewarding scalpers are about square with the odds of me winning the lottery by finding a winning ticket on the ground--but that doesn't even bother me anymore. I'm content to play the games I have or to play older games that I get digitally, and that's fine. But my inner Nintendo fanboy will never die, and he will always beg for more Zelda, Mario, and Metroid. This year saw not only the announcement that the long-rumored Metroid: Dread was finally in development but also the actual release of the game, and man, is it an incredible game, easily one of the best Metroid games of all time, right alongside Super Metroid and Metroid Prime. On top of that, we have Metroid Prime 4 still in the works, and I refuse to lower my expectations for it. (Hey, have I ever told you about my Metroid screenplay...)
---
As a Species, We Don't Deserve Peanut Mochi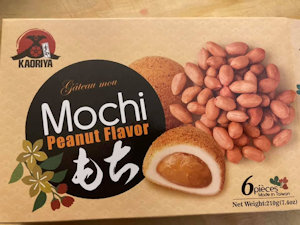 Yum, yum, yum
So in my continued fascination with Japanese culture, I started eating mochi back in 2019 or so. If you don't know, mochi is kind of like a dumpling made out of rice and bean paste, which sounds about as appetizing as armpit hair but is actually pretty delicious once you get used to it. It wasn't until 2021, however, that I discovered peanut-flavored mochi, and it changed my worldview. If you don't like peanuts, maybe you wouldn't understand, but peanut mochi is about the most amazing thing I've eaten in a decade, and I can only wish that it becomes even more available in the Western world. Side note: ice cream mochi has been showing up a lot in local grocery stores over the last year, and that's a close second to the peanut mochi, especially the peppermint variety I have in my freezer right now.
---
I'm Not Afraid of 2022
I refuse to accept cynicism
Taken as a whole, 2020 was a terrible year, and when 2021 got started, it didn't look like it was going to be any better. And yet, 2021 was, by comparison, much better, at least for me. Most of the trends seem to be going in the right direction, and even though I could easily get whiny about the diseased state of politics these days, I'm content to just sit back, relax, and enjoy the life I'm leading. I have a wonderful family, an amazing son, relative financial security, decent health, and a pretty awesome place to live. I'm blessed with the ability to pursue my creative passions, and I'm able to make friends from around the world without even leaving my house. If you hear me complaining, just know that I haven't forgotten how privileged and lucky I am to be the person I am, and how much I wish we could all be as content and satisfied as that.

-e. magill 1/7/2022


---
SPECIAL THANKS TO MY PATRONS:



BattyBatFirebrand
Chris Connell
David Murray
Diane Magill-Davis
John Burrill
Myk OConnor
Paul Kyriazi
Sylar Magician
Warren Davis


Become a Patron today!
patreon.com/emagill
SPECIAL THANKS TO MY PATRONS:

BattyBatFirebrand
Chris Connell
David Murray
Diane Magill-Davis
John Burrill
Myk OConnor
Paul Kyriazi
Sylar Magician
Warren Davis

Become a Patron today!
patreon.com/emagill
---