21 Things I Learned in 2021
Even though this blog has become more and more niche-ified year by year, I still want to pause and take a moment to talk about my life and my politics at the start of the new year. For those new to this page, I do this every year, and it's the one time I allow myself to write candidly about topics I usually avoid. I urge you not to judge me for my politics, because I don't believe they define me any more than your politics should define you. Though I am certainly opinionated about a broad range of subjects, I am not politically active or too worked up about politics in my daily life, which I've learned over the years is a much better way to live than the alternative. That said, 2021 has been an important year in terms of the pandemic and the political landscape in my home country of America, so this year's entry will be pretty heavy on those topics. As such, I have divided this into three sections: the pandemic, politics, and my more lighthearted, personal stuff. Feel free to skip the parts that might annoy you, and rest assured I'll get back to my regular discussions of sci-fi classics in my next post.
---
Page 2: POLITICS
---
We are Dangerously Partisan Now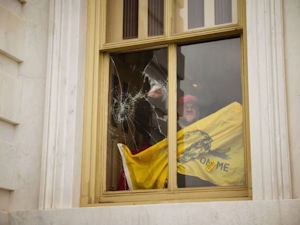 No, Tucker, this is not a patriot
This is being published the day after the one-year anniversary of a protest that turned into an attempted insurrection with the expressed intent to prevent a peaceful transition of power following a presidential election. No, I don't consider the phrase "attempted insurrection" an exaggeration, and no, I'm not interested in hearing any rationalizations involving whataboutism or a downplaying of the violence that actually happened. Sure, partisans have used the events of January 6 for political posturing, but that changes nothing. We had people breaking into the capitol to stop the business of government while the president watched on TV and did nothing for three hours aside from tweeting about his vice president being a disgrace. It's shameful he wasn't unanimously impeached for dereliction of duty a day later, and though several Republican lawmakers were quick to denounce the events that day or in the week or two afterwards, it didn't take long for them to fall back in line, kiss the ring of Trump, and start denouncing the few Republicans still brave enough to call out the former president and the rioters for their disgusting, inexcusable behavior.
---
I Fear for the Next Presidential Election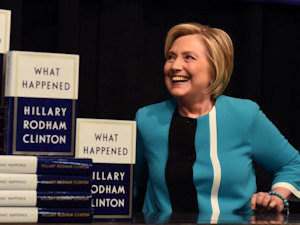 The grievance culture gets worse every election
January 6th was merely an escalation of the modern post-election madness that has raged on both sides of the political aisle since the 2000 election, and granted, there are still Democrats who sound an awful lot like Trump when they talk about elections they have lost (ahem, Stacey Abrams, cough). Whataboutism is not the answer, though. Taking it to the next level is not the answer. We need to heal these wounds, not continue to exacerbate them with groundless conspiracy theories and shouting matches about stolen elections. If you don't think we are perilously close to losing faith in the democratic process, you clearly aren't paying enough attention.
---
Osama bin Laden was Right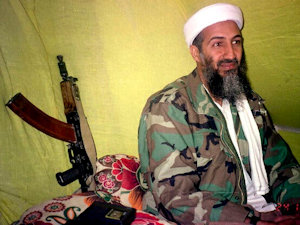 He was interested in the long game
Before his death, Osama bin Laden used to talk about about the strategy of defeating America through economic means and patience, a "strategy of a thousand cuts." He boasted about how Al-Qaeda only spent about $500,000 to perpetrate the September 11 attacks, but that America would spend far more in waging war, enacting an economic and psychological toll on herself that could, in effect, bring the nation to her knees, even after Bin Laden himself was gone. He believed that America would never have the patience to truly fight the war on terror, that her people would forget, and that she would ultimately lose, especially in Afghanistan, the same place where he believed the Soviet Union was fatally defeated. On the twenty year anniversary of 9/11, it would appear that Osama bin Laden was absolutely correct about all of that.
---
America is Capable of the Worst Betrayal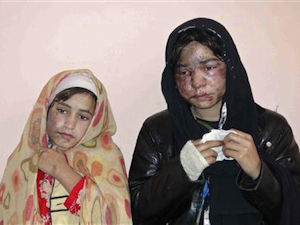 We should all be tortured by faces like this in our sleep
In order to successfully fight the Taliban and terrorists in Afghanistan, we relied heavily on the people of Afghanistan. We trained an army capable of defending its homeland with American logistical support. We hired translators, contractors, and tens of thousands of other Afghans who genuinely believed in the principles of liberty and who were eager to see a bright future for their country. We promised them on no uncertain terms that we would protect them, that we would always have their back. And then we totally betrayed them. We took away the logistical support the Afghan army needed to wage a successful war, and when those Afghans who fought for their freedom started dying in droves (because we hadn't trained them to operate without us), our president spoke to the world and blamed... them. Yes, those same people who were dying for their country. According to our president, they were to blame for dying too quickly. Then, as we scrambled to get our own people out of the country (and failing, by the way; there are still Americans stuck in Afghanistan), we continued to tell our Afghan allies that we wouldn't forget or abandon them, even as we were leaving them to the wolves, to be tortured, killed, and worse by the Taliban. We let their adolescent daughters be taken as child brides. We let their women be raped and scarred by acid. We let them be slaughtered for resisting, all the while telling them that they had only themselves to blame for it, that the Taliban was somehow different now (it's not), and that maybe we'd write a sternly worded letter or two about how they weren't respecting civil rights. Ultimately, it seemed America's leaders were hoping the next news cycle would be distracting enough to help us sleep at night, and by the pointed lack of outrage out there about all this, I can only conclude their hopes were realized. I have never in my life been more ashamed of my country, and I fear that the next time we ask anyone for help, they will point to what we did in Afghanistan as evidence that we won't live up to our promises.
---
We are Less Safe than Ever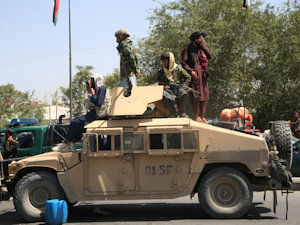 The Taliban would like to thank the United States military for its generous gifts
That's why we're less safe now than we were on September 10, 2001. The Taliban is back in power, putting in positions of great power some of the very same people we put in Guantanamo Bay for being the worst of the worst. We have less logistical support in the surrounding region than we have had in generations, and we gifted them a bunch of state-of-the-art abandoned military equipment. We betrayed everyone in the country who wanted to help us, and we continue to blindly assert without any evidence whatsoever that the Taliban won't go back to harboring terrorist networks who were cheering in victory and swelling with new recruits on September 11, 2021. With remarkably few casualties, we had twenty years of relative security because of what we were doing in Afghanistan, but because of some nonsense talking point about "forever wars," we will, over the course of the next few years, find out what happens when we get complacent. I don't blame any one president or political party--they all share the blame in remarkably equal measure--but rather, I blame the American people. We voted for this and eagerly told pollsters it was what we wanted. We did this, and we need to remember that better than we remember September 11.
---
China isn't Worried about America Either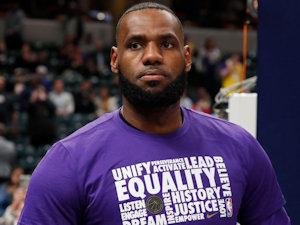 You can't spell hypocrisy without NBA
One of the justifications President Biden gave for the quick abandonment of Afghanistan was that we would be free to pivot to Asia, where most experts agree the next ideological battle will be waged. However, according to many of the same experts, China is more afraid of its own tech companies than it is the Western superpowers. The Chinese government has been very open about its belief that Western democracies are weak and unwilling to fight for any shared principles (because those principles, which are less stable than ever these days, are always for sale), and just like with Bin Laden, I have a hard time arguing otherwise. China is responsible for some of the worst human rights abuses in the world today; they have crushed democracy in Taiwan and Hong Kong; they are responsible for covering up the truth about COVID-19 until it was much too late for anyone to do anything about it; and they are committing mass genocide on a scale this world hasn't seen in nearly eighty years. Rather than stand up for our beliefs in human freedom, though, we as a country have bent the knee. Our celebrities--actors, sports figures, etc.--do whatever the Chinese Communist Party asks of them, because God forbid we lose out on the profit we gain from the Chinese market. Anyone in this country who is critical of China is labeled a racist and a xenophobe, and God help you if you try to point out that it is extremely likely that COVID-19 came out of a lab in Wuhan, that China has the blood of millions on her hands. We'll never go to war with China--she's responsible for more American deaths in the last two years than all terrorist organizations in history combined, but we're afraid to even say Taiwan is a country for fear the Chinese government might get annoyed--and if China ever had any reason to fear the West, she definitely doesn't now, not after we proved our weak stomachs in Afghanistan.
---
Another 9/12 is Unlikely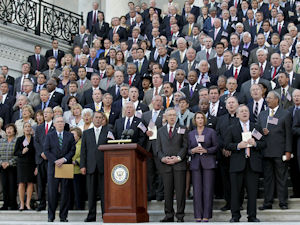 I don't see this happening in the Age of Twitter
It's almost cliché to point out how united we all were on September 12, 2001, to call attention to lawmakers on both sides of the aisle standing shoulder to shoulder singing "God Bless America" or to talk about how everybody was putting the American flag on their car. But it bears repeating, because I just don't see it happening again without a major catastrophe that dwarfs 9/11 by orders of magnitude, and even then--given how COVID-19 quickly became a partisan issue to bicker about on social media--I'm still not sure it would. We've gotten so angry, so addicted to outrage, that I don't think we have any good will left. We don't offer any charity to those we disagree with politically, always assuming the worst possible interpretation of what they say, and our anger has gotten so extreme that we shrug our shoulders at expressions of violent wishes against our fellow Americans, as long as they're on the other side of the political divide. I genuinely fear this country is being ripped apart at the seams by the social media feedback loop and the increasingly extreme rhetoric of our so-called journalists and political leaders. Maybe we don't have to be afraid of terrorists abroad or China spreading its authoritarianism around the globe, because we're doing just fine on our own destroying this country. I'm sure the last American standing will still be shouting some nonsense about fake news or The Handmaid's Tale as he or she is run down by the mob.

-e. magill 1/7/2022


---
SPECIAL THANKS TO MY PATRONS:



BattyBatFirebrand
Chris Connell
David Murray
Diane Magill-Davis
John Burrill
Myk OConnor
Paul Kyriazi
Sylar Magician
Warren Davis


Become a Patron today!
patreon.com/emagill
SPECIAL THANKS TO MY PATRONS:

BattyBatFirebrand
Chris Connell
David Murray
Diane Magill-Davis
John Burrill
Myk OConnor
Paul Kyriazi
Sylar Magician
Warren Davis

Become a Patron today!
patreon.com/emagill
---