19 Things I Learned in 2019
When I was but a lad, my grandfather used to greet me with a simple question: "What did you learn today?" His philosophy was one of constant growth and experience, of making sure you don't waste a single day without learning something. By that measure, I should be able to list three-hundred-sixty-five things I learned in 2019, but I haven't got all day and you don't either. As has become tradition, I'm splitting this list up into themes: this page will focus on personal things I've learned; Page 2 will be about politics; and Page 3 will be about pop culture. If you don't want to get your blood pressure up about politics or Star Wars (I'm a right-leaning Libertarian and an unapologetic fan of The Last Jedi), feel free to skip the offending pages. Rest assured that we'll be back to the regularly scheduled sci-fi reviews next week. Without further ado, then, let's get started!
---
| | |
| --- | --- |
| #1. I Can Do the Whole YouTube Thing | |
#1. I Can Do the Whole YouTube Thing
Many moons ago, I studied a few different subjects in college, but one thing I've never made much use of in the intervening years is my study of film. I spent several semesters studying the history of film, the artistry of film, the mechanics of film, and even some principles of filmmaking and editing. I was only a handful of credit hours away from a major, and if my college had offered a minor in the subject, I surely would have gotten it. Some of that has informed my film reviews on this site, of course, but until 2019, my knowledge of film was relegated to trivia taking up space in my brain. Then, with the encouragement/begging of some of my close friends, I finally gave in and started making video reviews for YouTube. Lo and behold, I'm enjoying the heck out of it, and with my subscriber count steadily growing past the one-a-day rate, it seems other people actually enjoy my work, too.
(My YouTube Channel - be sure to subscribe!)
---
| | |
| --- | --- |
| #2. Kids' Interests are Unpredictable | |
#2. Kids' Interests are Unpredictable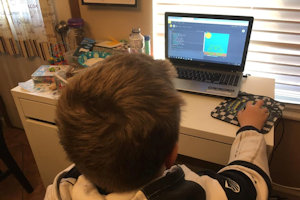 My son surprised me a few times this year with what he showed interest in. Whether it was going to the beach to discover that he absolutely loves it (even though his mother and I aren't big fans), whether it was his desire to make fractal art using JavaScript, or whether it was his suddenly renewed interest in playing the piano, his enthusiasm didn't go in exactly the direction I would have thought. As he gets older and becomes more and more his own person, it's exciting to see how his development can be shaped in ways I have no real control over. As a parent, I think the best I can do is encourage his interests and nurture his enthusiasm, but I'm already starting to see the teenager emerging.
---
| | |
| --- | --- |
| #3. Chicago Pizza Lives Up to Its Reputation | |
#3. Chicago Pizza Lives Up to Its Reputation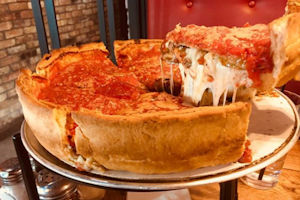 Let's not get into a flame war here: I've had pizza in Brooklyn and now I've had pizza in Chicago, and the two signature slices are so different, we shouldn't argue over which is "better." They're both great, and there's no accounting for taste. This year was the first time I had an authentic deep dish pizza in Chicago, and man, it was next-level stuff. Sure, I'd had Chicago-style before--I'd been to a Pizzaria Uno or seven--but there's just something special about having it there, in the city. I was skeptical--when I lived near Philly, for example, I found the "authentic" cheesesteaks sold at Pat's and Geno's to be inferior to some you can get just about anywhere in the country (yeah, I said it)--but something about the Windy City infuses the deep dish with something you can't get anywhere else. And hey, if you must engage in the pizza wars, at least we can all agree that St. Louis style pizza is garbage. (I live in the suburbs of St. Louis, and I still don't understand why people pretend to like St. Louis style pizza.)
---
| | |
| --- | --- |
| #4. And Chicago is a Pretty Cool City | |
#4. And Chicago is a Pretty Cool City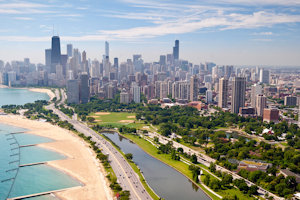 I'm not built for big city life. Though I find it awe-inspiring, I kind of hate New York City, and most other big cities I've been to are similarly intolerable to somebody of my constitution. Don't get me wrong; visiting them is fine and even important, but they're not the kinds of places I'd want to live anywhere near. Too many people, too much bustle. When I went to Chicago in 2019, I expected to feel roughly the same way, maybe even worse given the city's reputation for crime and corruption. However, Chicago might be the coolest American big city I've ever been to, filled with more culture and style than the others. I still wouldn't want to live there, but if circumstances forced me to relocate to a metropolis of my choosing, I'd pick Chicago over Manhattan in a heartbeat.
---
| | |
| --- | --- |
| #5. Cutting the Cord is the Way to Go | |
#5. Cutting the Cord is the Way to Go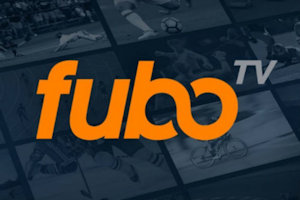 Television--be it through a satellite or through a cable of some sort--is stupidly expensive. In 2019, we made a decision as a family to stop paying for that, to instead rely 100% on the Internet for our television consumption. There are a few drawbacks--our broadband can get iffy during peak hours and our Roku insists on only using like 10% of the broadband available for no discernable reason--but on the whole, this was absolutely the right move. You can get everything you want from streaming services, even sports. (For hockey fans like myself, Fubo is a godsend.) Unless you live in an area without a good broadband service option, I don't see any real reason why you should pony up so much of your hard-earned money for a thousand channels you don't need when you can easily get every single channel you watch from a much cheaper streaming service. The era of picking and choosing your content has finally arrived; all you have to do is take advantage of it.
---
| | |
| --- | --- |
| #6. I Can't Drink Coffee | |
#6. I Can't Drink Coffee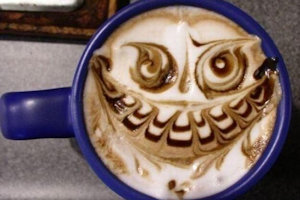 I know that, for a significant number of people in this world, coffee is a way of life. There have been times in my life when coffee was an essential part of my day as well, like when I worked an overnight shift or had to sit in a soul-crushing cubicle. However, as I enter my fifth decade on this Earth, I've noticed a strong correlation between my anxiety levels and my caffeine intake. Coffee, more than anything else, seems to be a real trigger for me, and I've been a lot less anxiety-prone since quitting the stuff back in March of 2019. I know a lot of you will continue drinking the stuff until the day you die, but honestly, since I stopped, I haven't actually missed it that much.
---
| | |
| --- | --- |
| #7. Working with Yeast is Worth It | |
#7. Working with Yeast is Worth It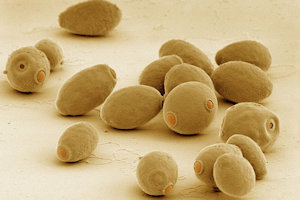 Despite my growing repertoire with cooking, I've always avoided making anything with yeast. When I was a teenager, I once made a big batch of pizza dough and somehow got the yeast in my armpit, leading to an honest to God yeast infection that took months to get rid of. I know this technically isn't supposed to be possible, but I swear to you it happened and it gave me a long-standing apprehension about the stuff. That said, early in 2019, I started making bread again--and I even did pizza dough a couple of times--which was amazing. If you've never made bread in your home, you're missing out. The smell alone is worth it. To be fair, my wife's been making bread for as long as we've been married, but 2019 was the first year I decided to try it myself. It won't be the last, though.

-e. magill 1/2/2020


---
SPECIAL THANKS TO MY PATRONS:
Diane Magill-Davis
John Burrill
Warren Davis

Become a Patron today!
patreon.com/emagill
SPECIAL THANKS TO MY PATRONS:
Diane Magill-Davis
John Burrill
Warren Davis

Become a Patron today!
patreon.com/emagill
---
MORE LIKE THIS:
The Movies of 2019
The Geek reviews Glass, Avengers: Endgame, Toy Story 4, Gemini Man, and Star Wars: The Rise of Skywalker, among others. [12/26/2019]
18 Things I Learned in 2018
The Geek discusses developments in his personal life, politics, and popular culture from the last twelve months. [1/3/2019]