19 Things I Learned in 2019 - Page 3
Last week, I wrote about how disappointed I was, generally speaking, in the movies of 2019, but that's not to say pop culture let me down. I witnessed the greatest single-season comeback in NHL history, which just happened to be taking place with my home team, and I had more Star Wars than I knew what to do with. I binged the entirety of Game of Thrones, caught up on some other shows I've missed, read dozens of novels, and went to an El Monstero concert or two. I'm still not playing as many video games as I used to--I don't think I can ever go back to the good old days until they set up a classic N64 in my retirement home--but what few games I did play were all worth the time investment. It's been a fun year in pop culture, is what I'm saying.
---
| | |
| --- | --- |
| #14. It's Fun to Be in a Stanley Cup Town | |
#14. It's Fun to Be in a Stanley Cup Town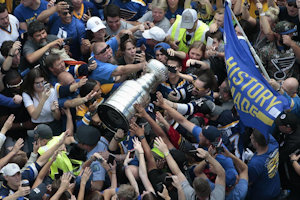 Last year on this very site, I made a tongue-in-cheek joke about the St. Louis Blues winning the Stanley Cup at a time when the Blues were literally the lowest ranked team in the entire NHL. However, by the force of their own awesomeness, hard work, and guile, the Blues managed to crawl out of the basement of the standings, eek their way into the playoffs, and pull off a Stanley Cup run for the record books, culminating with the team hoisting the greatest trophy in all of professional sports over their heads. It was a good time to be in St. Louis, as I've never seen a town so united by anything in a spirit of comraderie, excitement, and raw happiness. The high has naturally dissipated a bit from the days when we were having parades in the street with more people drunk on Budweiser than any town has ever been in the history of forever, but truth be told, people are still giddy about it. Even if the team doesn't repeat its performance in 2020, I'm not sure the high will ever be completely eliminated from this town. At some level, we will always remember the year our boys got the cup.
---
| | |
| --- | --- |
| #15. Star Wars Saturation Isn't So Bad | |
#15. Star Wars Saturation Isn't So Bad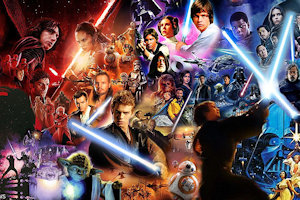 I closed out 2019 with three things: Star Wars: The Rise of Skywalker, Star Wars Jedi: Fallen Order, and The Mandalorian. My wife bought me almost exclusively Star Wars-themed Christmas presents. The family's advent calendar this year was the LEGO Star Wars one. And you know what? I'm not sick of it. Apparently, the Internet isn't, either, despite 2018's fan reactions to The Last Jedi and Solo leading many to believe that Star Wars, as a property, was in decline. People have been incredibly positive about The Mandalorian, with Baby Yoda a newly crowned Internet overlord, and though reactions to The Rise of Skywalker have been predictably mixed, the fandom hasn't been nearly as toxic about their criticisms as they were after The Last Jedi (a movie I still contend is the best one since the original trilogy, and no, I don't want to fight about it). Disney is still managing to flood the market with Star Wars, but they've found a way to do it that isn't exhausting.
---
| | |
| --- | --- |
| #16. And Star Wars Fans Aren't Either | |
#16. And Star Wars Fans Aren't Either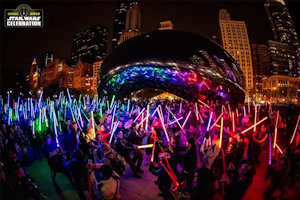 As I was wandering the convention hall in Chicago during the Star Wars Celebration this year, it struck me how amiable, free, and friendly Star Wars fans were in person, as opposed to the vitriolic hatred that seems to define them on the Internet. Conversations floated past my ears that were shocking, people honestly assessing The Last Jedi, talking about the pros and cons, and even disagreeing, all without the requisite insults, accusations of SJW nonsense, or hyperbolic pronouncements that the movie is worse than cancer. People were carrying around Porgs, dressing up as characters from the entire spectrum of Star Wars properties (yes, including The Last Jedi and Solo), and yet nobody got into fist-fights over whose fandom was more "correct." Lay off the Internet, and lo and behold, Star Wars fans are still, you know, fans.
---
| | |
| --- | --- |
| #17. Maybe the Binge Model Doesn't Work | |
#17. Maybe the Binge Model Doesn't Work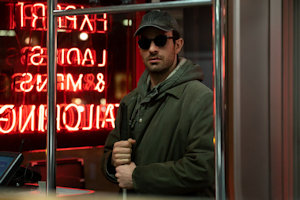 Still on the subject of Star Wars, specifically The Mandalorian, I contend that one of the things that has kept it so firmly in the zeitgeist is Disney's decision to release it one episode at a time instead of all at once. General audiences are more likely to be on the same level when they only have to watch thirty or forty minutes of the show every week than when they first have to acertain how far into any given show they are before they can have a discussion on the topic. The binge model has its perks, but at the end of the day, I think it might just hurt a streaming television show more than it helps, and I can point to the lackluster pop culture penetration of many streaming shows as evidence. I know that how much a show is discussed isn't necessarily a measure of its quality, but a show that becomes a meme for months on end is far more likely to grow and see multiple seasons than a show that only gets talked about for about a week. We're more likely to see a fourth season of Star Trek: Discovery than we are of Netflix's Daredevil, and though I don't hate Discovery by any means, that's a damn shame.
---
| | |
| --- | --- |
| #18. I Just Don't Understand Fan Hatred | |
#18. I Just Don't Understand Fan Hatred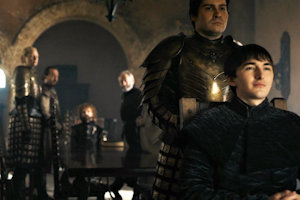 This isn't a new thing, really, but it never ceases to amaze me how, in the age of the Internet, fans of any given property--especially geeky ones--can turn against the thing they claim to love. I wrote about this phenomenon many years ago, but in 2019, it happened yet again, this time with HBO's Game of Thrones. Do I have complaints about certain narrative decisions made during the final season of the show? Yes, absolutely. Does that mean I'm going to suddenly turn every conversation about Game of Thrones into a rant about how much I hate it now because the last season didn't go the way I would have prefered? God, no. Am I now going to talk about the two showrunners as though they've never had any talent and could never possibly create anything in the future that I might like, all because I think Jaime Lannister should have had a better conclusion to his character arc? No! Why do fans insist on acting like this?
---
| | |
| --- | --- |
| #19. Resident Evil is Better than It's Ever Been | |
#19. Resident Evil is Better than It's Ever Been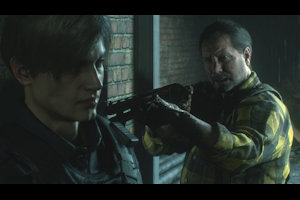 Just to prove that I'm not above a little hypocrisy, I had my moment of fan hatred, too, back when I walked away from the Resident Evil franchise, convinced it had become something I would never love again. I'll never stop apologizing for it, either, because going into 2019, Resident Evil had already won me back with the Revelations games and the unreal masterpiece that is Resident Evil VII. But then they released a remake of Resident Evil 2, and this remake proved to be arguably the greatest Resident Evil game ever made, a perfect balance of everything that makes the video game series great without all the stuff that's been holding it back. I'm not sure if I should be more excited about the Resident Evil 3 remake or Resident Evil 8, and that's quite a big change from where I was a few years back.
---
And that's it for another year. For my 2020 list, I'll have a nice, even number to work with, so I look forward to that. Here's to a great new year, filled with plenty more sci-fi reviews (I'm just starting the groundwork for a Summer of Asimov), some more personal growth, and as little politics as possible. Cheers!

-e. magill 1/2/2020


---
SPECIAL THANKS TO MY PATRONS:
Diane Magill-Davis
John Burrill
Warren Davis

Become a Patron today!
patreon.com/emagill
SPECIAL THANKS TO MY PATRONS:
Diane Magill-Davis
John Burrill
Warren Davis

Become a Patron today!
patreon.com/emagill
---
MORE LIKE THIS:
The Movies of 2019
The Geek reviews Glass, Avengers: Endgame, Toy Story 4, Gemini Man, and Star Wars: The Rise of Skywalker, among others. [12/26/2019]
18 Things I Learned in 2018
The Geek discusses developments in his personal life, politics, and popular culture from the last twelve months. [1/3/2019]