Slasher Summer: Jason's Top 10 Best Kills
There's a popular misconception among those who haven't really watched the Friday the 13th movies that Jason Vorhees only kills the promiscuous or naughty, and that he spares the virginal and puritanical. However, for campers at Crystal Lake, keeping your shirt on and your nose clean is no guarantee that you'll live happily ever after. Jason Vorhees, it turns out, is a killing machine, unconcerned with matters of morality or conscience. He does seem to draw the line at young children, but other than that, everybody is fair game.

To be clear, not all of the kills under consideration for this list are committed by Jason Vorhees, because I am including murders performed by his homicidal mother, Pamela Vorhees, and those committed in his name by that random paramedic that one time. Let's face it: all the kills kind of run together, regardless of whether they're actually Jason's. As usual, I reward kills based on their creativity, their importance, the effects work behind them, how satisfying they are, and how iconic they've become. This list is more difficult to assemble than the others, because Jason is so much more prolific than his contemporaries, not to mention the fact that he has the most movies to pull from.


---
#10.
PAULA MOTT
Friday the 13th Part VI: Jason Lives
#10.
PAULA MOTT
Friday the 13th Part VI: Jason Lives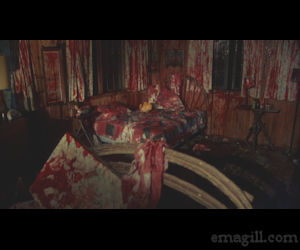 In case there was any doubt that innocence is no shield against the Camp Blood Killer, consider the fate of Paula Mott, the sweetest, most naïve counselor in Jason Lives. She is killed almost entirely off-camera, but her death is undeniably one of the bloodiest, most brutal kills on Jason's rap sheet. She gets trapped in a small cabin with the titular baddie, where he slices her, throws her through a window, and then pulls her back in to do some more slashing. Later, when we see this cabin again, it is completely soaked in Paula's blood. This kill is more frightening and intense than most, because so much is left to the imagination and because there is nothing in poor Paula's story that hints she could deserve anything as awful as what she gets.


---
#9.
JIMMY MORTIMER
Friday the 13th: The Final Chapter
#9.
JIMMY MORTIMER
Friday the 13th: The Final Chapter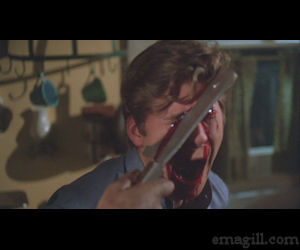 After finally overcoming his awkwardness and getting the girl, Crispin Glover's quirky Jimmy Mortimer goes to celebrate with a bottle of wine, only he can't seem to find the corkscrew that has been floating around the house. As he calls to his friend, Ted, Jason appears with absolutely no warning, slamming the corkscrew into his hand and pinning it to the kitchen counter. Before he can even process what is happening to him, Jimmy then gets a machete to his face. I don't like rewarding jump scares, but this one is so perfectly executed it gets me every time, even though I've seen the movie over and over. It's also beautifully fitting and eminently quotable: "Ted! Hey, Ted! Where the Hell's the corkscrew?"


---
#8.
DEMON WINTER
Friday the 13th Part V: A New Beginning
#8.
DEMON WINTER
Friday the 13th Part V: A New Beginning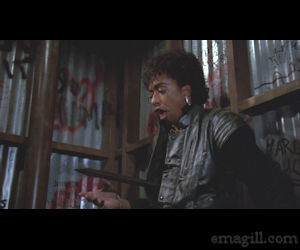 The cool older brother, Demon Winter, is killed where he's most vulnerable: on the toilet. Trapped in a flimsy, shaking outhouse (the door being blocked by his dead girlfriend), Demon is forced to squirm in panic as Jason, just outside, thrusts a pole through the walls like a demented magician who doesn't really understand how the sword trick is supposed to work. Of course, Demon is eventually skewered, but that's just the inevitable end to one of the most uncomfortable scenes of tortured anxiety in the whole series. The fact that it happens to one of the most likable characters only makes it more potent.


---
#7.
VERA SANCHEZ
Friday the 13th Part III
#7.
PAULA MOTT
Friday the 13th Part III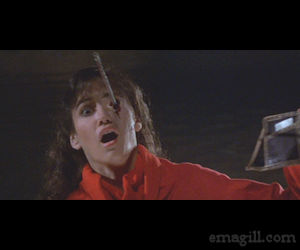 Whether you know it or not, you've seen this kill. Jason walks near a pier, aims a speargun at the screen, and fires. It's an obvious 3D gimmick, but it's surprisingly effective, even in two dimensions. What makes it even more important is that this is the first murder Jason commits in the hockey mask, and what makes it even more memorable is that we get to see poor Vera--who was just starting to come around to the awkwardly pathetic but weirdly lovable Shelly--with the spear sticking out of her open eye. It's pretty great.


---
#6.
AMANDA
Friday the 13th (2009)
#6.
AMANDA
Friday the 13th (2009)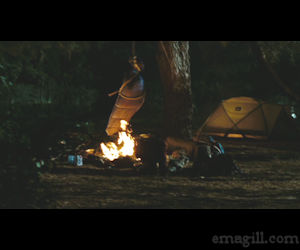 The first twenty-two and a half minutes of 2009's Friday the 13th make for the most intense Jason short film ever made, and they contain some of the most harrowing kills of the franchise. Most memorable is Amanda's death, as she is tied inside her sleeping bag while it hangs precariously over an open fire. We get to see her kick and fight against the unbreakable fabric, and we get to hear her panicked screams as she is roasted alive. It's pretty horrifying, if I'm being honest, and maybe a little too real for a Friday the 13th flick. Nonetheless, it sets a very high bar that the rest of the movie never quite reaches.







-e. magill 6/29/2017



THE UNAPOLOGETIC GEEK'S
SLASHER SUMMER: