Slasher Summer: Michael Myers' Top 10 Best Kills - Page 2
---
#5.
JOHN STRODE
Halloween: The Curse of Michael Myers (Theatrical Cut)
#5.
JOHN STRODE
Halloween: The Curse of Michael Myers (Theatrical Cut)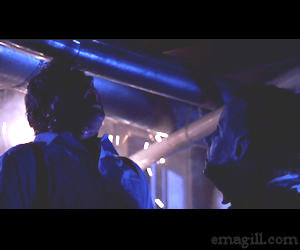 Husband-and-Father-of-the-Year shoo-in John Strode comes home after a long day of work, expecting to find his dinner ready, his children beaten into compliance, and his bastard grandson quiet. However, what he finds instead is an empty home, power problems, a partially flooded basement, and a bunch of bloody sheets banging around in the clothes dryer. Also, there's Michael Myers. Long story short, he gets stabbed against a support beam that holds the house's electrical box and is electrocuted until his head explodes. It couldn't happen to a nicer fella.


---
#4.
DEPUTIES NICK ROSS AND TOM FARRAH
Halloween 5: The Revenge of Michael Myers
#4.
DEPUTIES NICK ROSS AND TOM FARRAH
Halloween 5: The Revenge of Michael Myers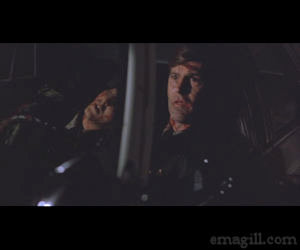 Even though these two self-proclaimed incompetent cops get killed off camera, no two characters deserve it more in the entire franchise. A particularly terrible part of a particular terrible Halloween entry, these cops pop up throughout the movie, accompanied by their own wacky soundtrack, as someone's poor attempt at comic relief. Despite living in the same Haddonfield from previous films, they seem unaware of the danger posed by Michael Myers, have less than no skill as police officers, and are incapable of even finding a dog that literally just ran nextdoor. While supposedly protecting the teenage protagonist, Tina, they are given ample warning that something bad is happening, but rather than get out of their car and investigate, they just sit there and wait for Michael Myers to come and mercifully end their useless existence.


---
#3.
WESLEY RHOADES
Halloween (2007)
#3.
WESLEY RHOADES
Halloween (2007)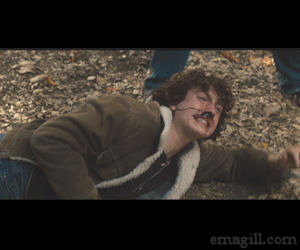 Before a young Michael Myers comes along and sadistically beats him to death with a tree branch, Wesley Rhoades is portrayed as the worst kind of bully in the world. He is foul-mouthed, unpleasant, cruel, and manipulative. He isn't given any redeemable qualities, nor are there any hints that there is a human being beneath. Still, as he approaches death--broken, bruised, and bloodied at the hands of one of his favored victims--he goes from despicable to sympathetic in the blink of an eye. He pleads desperately for his life, begs for forgiveness, and dies in agony. No matter how awful a bully this kid is, no one deserves this, and his excruciating death serves as the first indication that Michael Myers is incapable of human compassion.


---
#2.
ROBERT "BOB" SIMMS
Halloween (1978)
#2.
ROBERT "BOB" SIMMS
Halloween (1978)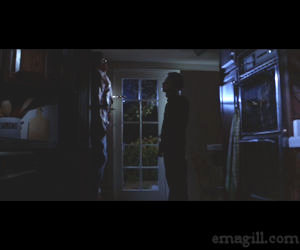 Bob Simms gets one of the most iconic and copied deaths in the entire franchise, and though it is small comfort for his friends and family, his is the template by which all other Michael Myers murders are judged. After sexing it up with fellow teen Lynda, he goes downstairs to get them both some beer only to get stabbed right through the midsection and then suspended in midair by the blade as it pins him against a wooden door. Sure, this breaks some pretty standard laws of physics, but it's such an arresting image: Bob hanging there, his feet twitching as he dies, and Michael standing back, releasing the handle of the knife and tilting his head, impressed by his own work. This is followed by another iconic moment as Michael dons a sheet and Bob's glasses to trick Lynda upstairs, but even that playful kill's got nothing on the uniquely fascinating death of Bob Simms.


---
#1.
JUDITH MYERS
Halloween (1978)
#1.
JUDITH MYERS
Halloween (1978)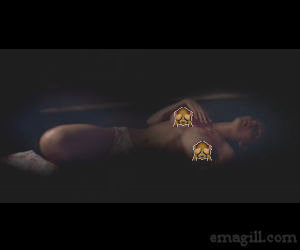 The reason Michael Myers is so disturbing--especially the original Myers as opposed to Rob Zombie's surrounded-by-the-worst-kind-of-rednecks-imaginable-so-of-course-he-goes-nuts remake version--is how inexplicably he goes from normal to monstrous. He represents everything that fascinates us about serial killers (with a supernatural twist, of course), from the split with basic rules of human decency to the cold, quiet, and robotic drive of someone that cannot be reasoned with or understood. As such, his first kill in the entire series is his most important, because it is the landmark moment where little Mikey Myers goes from being the symbol of youthful innocence--a normal, suburban young boy dressed up as a clown on Halloween night--to the Shape of pure evil. The murder of Judith Myers is shot simply and fairly cleanly during the opening POV sequence of the original Halloween, showing the audience through Michael's own eyes that the callous stabbing of his sibling is a nonchalant, almost mundane, affair. If that doesn't demonstrate everything you need to know about Michael Myers, I don't know what else could.


---

Though he does have the occasional bout of inspiration, Michael Myers is a fairly straight-forward slasher villain. He'll use whatever's available to commit his murders--be it a kitchen knife, scissors, or farm equipment--but he almost always relies on stabbing. I'm not going to get into the obviously sexual psychoanalysis of this, but I will say that his refusal to use other kinds of weapons makes him more pure than even Jason Vorhees (who isn't above using the occasional harpoon gun). Even counting his supernatural strength and immortality, Myers is first and foremost a serial killer, and he feels more terrifyingly real than any of the other villains we'll be covering this summer.







-e. magill 5/25/2017



THE UNAPOLOGETIC GEEK'S
SLASHER SUMMER: