Zack Snyder's Justice League - Movie Review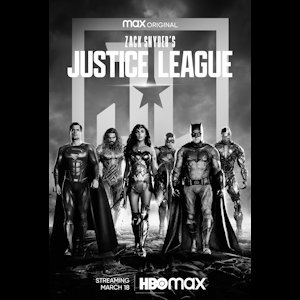 It's great that this even happened, no matter what you think of the actual film
[This review does contain major spoilers.]
Before I get into my review, let me start by addressing my complicated opinions about the previous films in Zack Snyder's "DCEU," which played a significant role in my ditching the star ratings I used a few years ago. If you've read my previous reviews, you'll know I've been... let's say "generous" to those films, acknowledging some of the flaws but trying to stress the things those movies do right. I think giving you some context of where I'm coming from is important, but if you'd prefer to skip ahead to the actual review of Zack Snyder's Justice League, head on over to Page 2 of this article. I promise I won't hold it against you.
Of course, you can't talk about these movies without talking about Zack Snyder, and the Internet has become violently polarized on the subject of the man as a director. I'm going to stick to my guns, though, and say he is an admirable, albeit heavily stylized, visual storyteller, but not a particularly good constructor of narrative. He is prone to excess and many of his choices, both in scripting and in directing, are unusual. That said, he is an auteur and deserved this chance to put out his vision of his film, unencumbered by studio interference, insane time constraints, and a personal tragedy that no one should have to experience.
Man of Steel is probably my favorite film in Snyder's series--which was just confirmed to be pretty much done, with DC sticking to a less connected universe--but it does have some problems. I know Snyder likes to "deconstruct" characters, but in his rush to recontextualize and reimagine such long-standing icons as Superman and Pa Kent, his story comes across as one that truly understands neither character. The moral dilemmas and themes are muddled at best, but the story is perfectly coherent, the opening Krypton scenes are incredible, Zod is a great villain used well, and most of the action scenes are fantastic, showing super-powered battle sequences in a novel way (not a small feat given the glut of superhero movies). Still, the third act gets a little crazy with the disaster porn, and the more brooding tone doesn't quite match what Superman should be all about.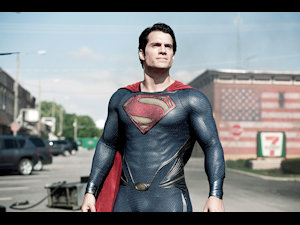 Superior to at least three other Superman movies
When I initially watched and reviewed its sequel, Batman v. Superman: Dawn of Justice, I admit I was in denial about a lot of its flaws. It is the biggest offender in terms of narrative incoherence, and the structure and editing are all over the place. I don't actually mind that Batman is a bitter killer (it's not as unprecedented as fans like to believe) or that he would see Superman as a threat. In fact, I think the core ideological conflict between Batman and Superman is so well constructed that the inclusion of Lex Luthor pulling the strings lessens the impact and confuses the story. The title bout should have come together without any outside interference, and there are so many pointless plot threads that don't make sense and go nowhere that this movie could easily have been tightened up to work better.
I do love the opening sequence with Bruce Wayne's perspective on the previous film's climax, and I like how that feeds directly into the narrative, but the story doesn't need more than that. It doesn't need an unconvincing frame-job of Superman in the desert or a tiresome subplot about Lex Luthor trying to secure an import license (because obviously a guy who sends mercenaries to a foreign country to murder a village draws the line at illegal smuggling). Also, Jesse Eisenberg as Lex Luthor is one of the worst casting decisions in comic book history. I just can't stand him.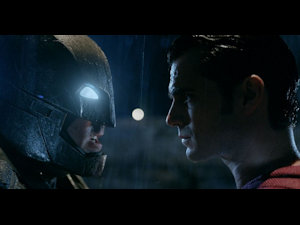 This should have been better
Perhaps my biggest gripe, though, involves the climax. While I understand the lure of giving Batman and Superman a mutual threat to combat together, I don't understand why Snyder would choose to introduce Doomsday and the whole "Death of Superman" comic arc so early in this Superman's history. It's true that this movie features an older Batman (and Affleck is great, by the way), but this Superman feels like he still hasn't completed his origin story, that he still hasn't come to terms with his place in the world and embraced the character he is destined to become. Also, the world is painfully divided on how to feel about the Kryptonian, and yet his death is played up as though Superman has been a beacon of hope for the entire world for decades. It just doesn't make sense.
Batman v. Superman: Dawn of Justice should have kept its focus entirely on its title characters and their dynamic arcs. This could have been a redemption story for a Batman who's fallen from grace and the completion of Superman's arc into the icon of truth and justice (giving the clunky title a double meaning). It didn't need Lex Luthor or Doomsday. It didn't even really need Wonder Woman, although she could still have been integrated without taking away from the central emotional conflict. The climax should have been Batman and Superman's battle with each other, and it should have been resolved with a little more care than just using the coincidence that both their mothers are named Martha.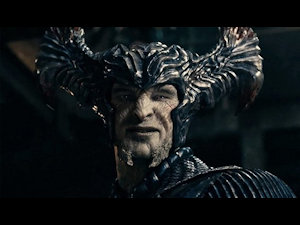 Compared to this, almost anything is an improvement
Finally, that brings me to the original version of Justice League, a movie plagued by so many production problems too numerous and too well-known to go over again here that it is amazing it ever made it into theaters. This is the film that really made me question the wisdom of a star rating, because I do genuinely believe it to be at least marginally better than Batman v. Superman, but I also believe that it deserves a lower rating than the overly high rating I gave to that other movie.
Though I think it does a remarkable job juggling so much plot and so many characters in a scant 90 minutes, it sacrifices a lot to get there. Superman and Batman are both very different from the previous film, and the forced humor that we can now confirm were Joss Whedon's additions are so out of place that they make all the characters seem inconsistent and a little homogynous. (Still, I stand by the fact that I do like the gag with Aquaman sitting on the lasso of truth--I genuinely find that funny.) However, it's a generic superhero movie undeserving of the legacy of its name, and Steppenwolf is an absolutely terrible villain made with absolutely terrible computer graphics.

-e. magill 3/25/2021


---
SPECIAL THANKS TO MY PATRONS:
Chris Connell
Diane Magill-Davis
John Burrill
Paul Kyriazi
Warren Davis
WingIT Productions

Become a Patron today!
patreon.com/emagill
SPECIAL THANKS TO MY PATRONS:
Chris Connell
Diane Magill-Davis
John Burrill
Paul Kyriazi
Warren Davis
WingIT Productions

Become a Patron today!
patreon.com/emagill
---