18 Things I Learned in 2018 - Page 3
Lastly, let's talk pop culture. I may play a tad fewer video games these days, but I'm still an avid moviegoer and hockey fan. I wear my geekdom on my sleeve (note the title of my blog page), and 2018 was a pretty big year for two of my greatest and geekiest loves: Marvel and Star Wars. It's also been a surprisingly good year for horror, and a really bad year for Hollywood portrayals of autism.


---
| | |
| --- | --- |
| #13. If the Caps Can Do It... | |
#13. If the Caps Can Do It...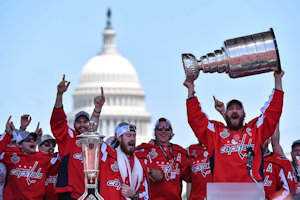 For anybody who doesn't follow NHL hockey, it doesn't sound particularly interesting that, in 2018, Alexander Ovechkin and the Washington Capitals won the Stanley Cup. What makes it such a big deal is that the Capitals went without it for forty-two seasons, despite being one of the best NHL teams for the last decade and a half. They are a team stalked by failure, always getting close but always collapsing near the finish line. Until this year, they were something of a running joke, a team with an incredibly long legacy of disappointment and the team that still, to this day, holds the record for worst NHL season of all time (1974-1975, their first season, in which the team only won eight games). As for Ovechkin, he has consistently had one of the best statistics of any player in the entire NHL, and yet, before his team's victory over the Golden Knights, he never seemed to get his hands on a Stanley Cup ring or Olympic gold. My point is, no matter how long you go, feeling like the world is aligned against you, there's always a chance. The Cubs taught us that a couple years ago, but as a hockey fan, I think I felt it a little more from the Caps. (I should also point out that I am a St. Louis Blues fan, and they've never won the cup in their entire half-century of existence, which is an NHL record, so...)


---
| | |
| --- | --- |
| | #14. Marvel Owns Me |
#14. Marvel Owns Me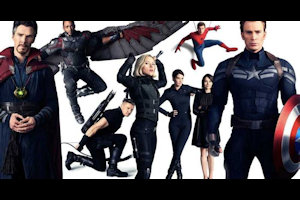 I spent more money than I care to admit in order to get my wife and me into an early screening of Avengers: Infinity War this year. I saw Black Panther a whopping three times, and I don't usually see movies in the theater more than once. Of course, I also saw Ant-Man and the Wasp, Venom (twice), and Spider-Man: Into the Spider-Verse. I eagerly binge-watched the second seasons of Luke Cage and Iron Fist, along with the third and possibly best season of Daredevil. I got the platinum trophy on the PS4's incredible Spider-Man a week after its release. I feel no shame in having watched trailers for Captain Marvel and Avengers: Endgame about a hundred times each, along with ultra-geeky trailer breakdowns across the entire spectrum of YouTube quality. I felt genuine sadness over the deaths of Steve Ditko and Stan Lee. In short, despite the fact that I couldn't care less about current Marvel comics (what a trainwreck), Marvel owns me. They could charge fifty bucks a pop for their movies and I'd hand it over without question. I am their bitch.


---
| | |
| --- | --- |
| #15. Star Wars "Fans" are the Worst | |
#15. Star Wars "Fans" are the Worst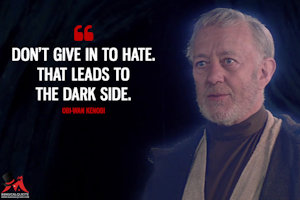 Star Wars fandom has all but killed the Star Wars franchise. Many of the very same fans who tolerated the prequels decided that, because The Last Jedi somehow "ruined" the entire Star Wars universe, they need to blame Disney for severe mental trauma, dox Rian Johnson, bully the ever-loving crap out of a young actress, burn the entire franchise down, and then piss on the ashes. God forbid you point out that The Last Jedi is, in your humble opinion, a great film (or that Solo isn't the worst movie of the year). Then you become the enemy, and I've gotten my fair share of ridiculously overblown Internet hate thrown my way for daring to do just that. I've been called things I wouldn't dare say around my mother (who, for the record, can not only tolerate some pretty extreme sailor talk, but has taught me a few colorful metaphors that could get me fined if I said them in public), been accused of being a paid Disney shill (I wish), and told that I am the reason the SJWs are going to take over the world and turn it into soy (whatever that means). And what I've gotten is but a tiny taste of what Star Wars "fans" have to offer for people who say they like the last couple of movies. With fans like these, I'd hate to see what people who don't like Star Wars must be like.


---
| | |
| --- | --- |
| | #16. Even the Most Beloved Gaming Companies Can Crash Hard |
#16. Even the Most Beloved Gaming Companies Can Crash Hard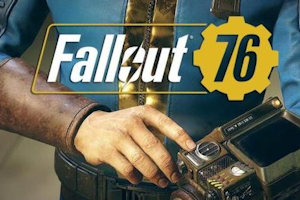 I thank the Lord every morning that I didn't buy Fallout 76. This cataclysm of a game is so bad that watching the gaming world's reaction to it has been utterly mesmerizing. Bethesda, known as one of the premier game studios, has lost a metric ton of good will over just one game, and they deserve it. They lied about what it was when they announced it, sold beta access that wasn't beta access, asset-flipped a three year old game and had the temerity to call it new, filled it with ludicrously-priced microtransactions, couldn't be bothered to update their game engine to fix bugs that have been known about for literal decades, tried to get away with cheating their biggest fans by cheapening the contents of their $200 special edition package without telling them, asked for forgiveness by offering five dollars of imaginary Bethesda money that wouldn't be enough for a fake Santa hat in their broken-ass game, nearly became the target of a massive class action lawsuit, "accidentally" exposed the personal information and credit card numbers of everyone who tried to file a complaint, and worst of all, delivered a game that is so utterly unfinished and boring that players would rather get dental work done than have to play it for another five minutes. This game company, so popular and influential in the past, has a lot of work to do now if they want to stave off bankruptcy in the not-too-distant future, because the industry isn't particularly forgiving and gamers know how to hold a grudge.


---
| | |
| --- | --- |
| #17. Hollywood Still Doesn't Understand Autism | |
#17. Hollywood Still Doesn't Understand Autism

So the plot of 2018's The Predator is that autism is the next stage of human evolution and aliens are eager to steal it from us in order to take over the universe. Yes, the Predators' main goal is the weaponization of autism. I'm not making this up. There is a young boy in the movie who allegedly has autism, which largely consists of every single autism stereotype known to cinema--doesn't make eye contact, gets freaked out by everything, is constantly bullied at school, and is superhumanly intelligent: a Bobby Fischer at chess who is capable of decoding an alien language in seconds--and the whole movie revolves around this kid being the future of all mankind. Not only does this do a massive disservice to the concept of evolution (which is all about how certain traits increase the odds of a species reproducing, something autism is the exact opposite of), but it proves that Hollywood is still stuck in its primordial Rain Man understanding of the spectrum disorder. While it is true that a small percentage of autistics are capable of extreme leaps of intelligence and can still reasonably function in the real world, for the vast, vast majority, autism is nothing like that. For a place that claims to be so "woke" and is trying so hard to offer up a misguidedly feel-good message about the nature of autism, Hollywood still needs to get to the current century when it comes to understanding what it actually is.


---
| | |
| --- | --- |
| | #18. The Horror Genre is Ascendant |
#18. The Horror Genre is Ascendant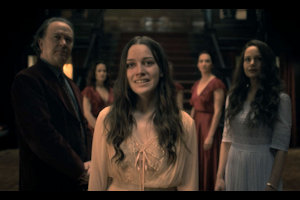 Last week, I talked about A Quiet Place and Hereditary as being two of the best mainstream horror movies of the decade. What I didn't mention was Netflix's The Haunting of Hill House, which is absolutely stunning. This series with a deceptively simple premise about a haunted house, adapted from a well-worn classic, is so much deeper and so much more interesting than it sounds. It is incredibly well-made, with adept cinematography, awesome acting, and writing that is far above almost anything else out there. I'd seriously put it right next to Stanley Kubrick's The Shining when considering the best horror that film and television have to offer. While sci-fi and other genres have been largely spinning their wheels, horror has been on the rise for four or five years in a row now. I don't think it's been this good for the genre since the late 1970's. Once the comic book movie craze finally dies down (something I don't want to happen, personally), we'll look back and realize there's been a veritable renaissance going on in horror just beneath the surface. I genuinely believe that future film historians, when they discuss this period in time, will talk about how horror was where the art of filmmaking was being innovated the most.


---

So that was 2018. I'm not big into New Year's resolutions, but maybe I should resolve to keep a running list for next year. These things are getting really long, and procrastinating until the last minute to assemble a list of 19 things would be terribly unwise. I'm going to go take a really long nap now.







-e. magill 1/3/2019



MORE LIKE THIS:
The Movies of 2018
The Geek reviews a ton of movies this year, including Black Panther, Ready Player One, A Quiet Place, Hereditary, The Predator, Venom, and Aquaman. [12/27/2018]
17 Things I Learned in 2017
From politics to the personal, here are seventeen things the Geek has taken from the previous year. [1/11/2018]