17 Things I Learned in 2017
Now that I've gotten the politics out of the way, here are the rest of the lessons I've learned in 2017:


---
| | |
| --- | --- |
| #6. It's Always Good to Reconnect with Family | |
#6. It's Always Good to Reconnect with Family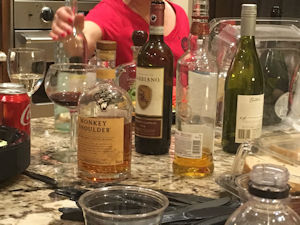 My grandfather passed away late in 2016, and a side of my family I rarely interact with came together to memorialize him at the start of 2017. Dozens of us spent a weekend together in an enormous house out in rural Arizona, but rather than being awkward or stressful, it was a warm and happy occasion where we all talked with each other as though it hadn't been years--or in some cases, a decade or more--since we'd last been together. Despite the fact that I got embarrasingly drunk at one point, it's perhaps my favorite moment of 2017, a surprisingly good time that helped heal the heartache that brought us there, and I hope it doesn't take tragedy to bring us back together again in the future.


---
| | |
| --- | --- |
| #7. I Like Slasher Movies | |
#7. I Like Slasher Movies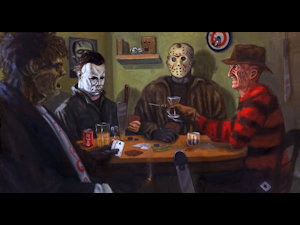 Honestly, I can't recall what compelled me to undertake "Slasher Summer" in 2017, a months-long event where I reviewed multiple big-name slasher film franchises from around the 1980's. The thing is, most of that passed me by when I was a kid. I knew about all the slashers and saw maybe one or two of the big movies, but it wasn't a major part of my childhood. I was raised more on sci-fi and action flicks, on top of the requisite Mel Brooks comedies and Disney animated films. So maybe this was a way of connecting with a part of my generation I never fully appreciated, but what I discovered is that I absolutely adore the slasher genre in all its cheesy, stupid glory.


---
| | |
| --- | --- |
| #8. Everyone Should Witness a Solar Eclipse | |
#8. Everyone Should Witness a Solar Eclipse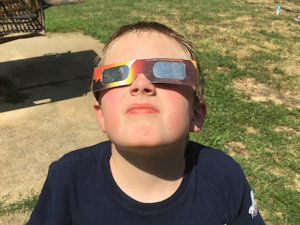 As fate would have it, I happen to live directly in the middle of the path of the 2017 total solar eclipse. I picked up a couple pairs of eclipse glasses, took my son to the park, and waited with hundreds of onlookers as the simple celestial ballet was performed above us. From a purely rational perspective, there shouldn't be anything special about this. The sun gets blocked for a few minutes (we had over four full minutes of totality), and that's really about it. Sure, there's some neat science to be had by studying the briefly visible corona and it's a good way to expose my son to all that, but really, it shouldn't seem as spectacular as it does. There's just something about it, something almost beyond words. I'll admit it: my eyes watered. I don't know why, but they did. Nothing is cooler than how my son reacted, though. For him, it was a once in a lifetime moment of pure awesomeness, and he will carry that memory with him for the rest of his life. I can't think of anything better than that.


---
| | |
| --- | --- |
| #9. Karate is Wonderful | |
#9. Karate is Wonderful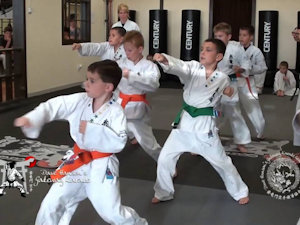 My son, Thomas, is getting to an age where I'll probably have to stop writing about him in order to respect his privacy, but he's not there quite yet. As such, I can mention the minor difficulties we were having with him at the start of the year, dealing with his inability to focus, his growing independence and resistance to discipline, and his unwillingness to engage in physical activity beyond the occasional soccer practice. We were willing to try just about anything, so at the behest of family members who've had success with it, we enrolled Thomas in karate. My knowledge of karate begins and ends with Mr. Miyagi (thankfully, Thomas' sensei is also intimately familiar with The Karate Kid and isn't afraid to reference it--mostly by playing a certain Joe Esposito song--upon occasion), but Thomas very quickly absorbed a few introductory lessons and took them to heart. I'm not going to say it suddenly made him a perfect, boring child, but karate has given him a structure and focus that stretches beyond the dojo, something I honestly didn't expect.


---
| | |
| --- | --- |
| #10. I Can Cut Back on Video Games | |
#10. I Can Cut Back on Video Games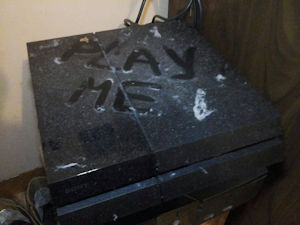 If video game addiction is a real thing (and when I hear stories about MMO addicts who let their babies die of neglect while they go on raids, I tend to think it can be), I don't actually believe I suffer from it. I may waste a good deal of my free time on video games, but in 2017, I forced myself to play much less so that I could get more important things done. If I were truly an addict, I wouldn't have succeeded as well as I did. I still made time for Zelda and Mario, naturally, but all in all, I freed up a lot of my day by keeping these things to a minimum. Honestly, I don't feel I've sacrificed anything important, and that's perhaps the thing I really learned: video games, despite being awesome, aren't critical.


---
| | |
| --- | --- |
| #11. Just Dance Works for Me | |
#11. Just Dance Works for Me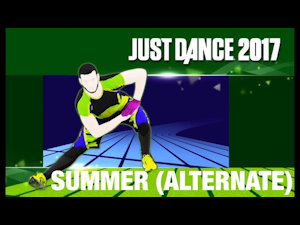 That said, I did get a Nintendo Switch in 2017, and one of the first games I purchased (after Zelda, of course) was Just Dance 2017, a game that Thomas had been playing at school, during physical education of all things. He played it quite a bit, but the songs were mostly modern pop/dance music much too terrible for my curmudgeonly tastes. It wasn't until he insisted we subscribe to "Just Dance Unlimited" that the game opened up a world of songs old enough for me to actually enjoy. As such, I joined in, and before long, I came to realize that this simple dance game could be used as a good workout routine. Fast forward to the end of the year, and Thomas almost never plays Just Dance anymore. However, I find myself using it practically every day for a good thirty minutes to an hour of cardio and stretching. I just make sure I don't do it when there's anybody watching, because nobody needs to see a chubby Dad in his late thirties flail around to Stevie Wonder and Franz Ferdinand.







-e. magill 1/11/2018