Intrigue in Review: A Meta-Blog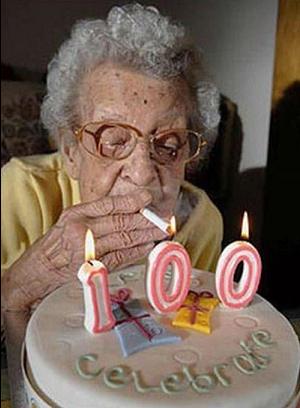 Intrigue celebrates 100 blog entries!




It's been nearly two years since I started this blog, and I've finally reached the hundredth entry. My original plan here was to prove to myself that I could consistently write a column on a weekly schedule and also build an online portfolio that I could show to prospective publishers. It was my hope to be able to break into freelance writing, a full-time profession that involves sending out endless queries, reading endless magazines, and being willing to write about anything. If my life could settle down for a few months, this is still my plan.

But this blog has become much more than just an experiment, and thus I have no desire to stop writing it week after week. Besides, I have a few regular readers that I wouldn't want to disappoint--thank you guys, by the way, especially my regular commenters (Surok, Robert, and Stevie R., among others)--and my list of potential blog ideas has gotten way too long to abandon.

Ultimately, the routine of writing every week has helped keep my writing muscles in shape. Though I have continued to work on my fiction (I did complete the first draft of a novel earlier this year), this blog has proved more fruitful and rewarding in the long run. Self-publishing is career suicide when it comes to novels, but it is the norm nowadays when it comes to opinion essay writing. That means that I'm able to build an audience with my blog, even though the brutal reality of modern publishing has continually and repeatedly thwarted my attempts to find an audience with my novels.

Thankfully, writing is writing, and over the course of the last twenty years, I have definitely put in the 10,000 hours they say is required to be considered a professional at something. Though I still yearn to publish my fiction, I can end the day satisfied that I'm writing something that other people--even a few people I have never met--are reading and thinking about. To a writer, that's all that really matters, though of course it would be nice to actually get paid to write.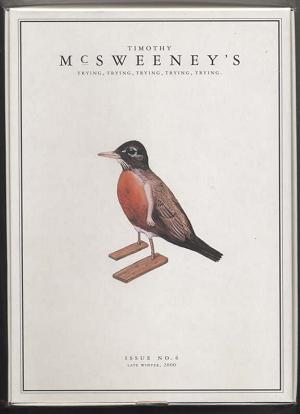 McSweeney's: look for me in places like these in the future




So I'm going to start looking into my options in the coming year. I am going to invest in--and start submitting short works to--some popular literary journals, and I'm going to take another stab at freelancing. Of course, I'm going to continue sending queries to agents for my longer works (just got the new Writer's Market two weeks ago), but you don't need me to tell you how many rejections I've gotten in the last five years or how soul-crushing that can get.

But I'm not giving up on this blog. It has been, for me, a wild success. With that in mind, and with a willingness to wallow in my own self-worth, I'd like to talk about a few of the lessons I've learned here in the last two years, with specific examples.

Right off the bat, I knew I wanted to write reviews, top lists, and occasionally write about politics and/or science. The reviews are easiest--especially movie reviews--but the least rewarding. There are a million reviews out there already for everything under the sun, and with user opinions only a click away in this day and age, you could easily find reviews for anything, from the most recent concert performance of Ah-Ha to the latest vibrator innovation from G-Spot Manufacturing. So nothing makes you feel more like a lonely voice in a ridiculously large crowd than writing a review of Cloverfield. And oddly, the review I'm proudest of is my review of Enigma's Seven Lives, Many Faces, though it is surprisingly the only time I have written about music.

The top lists aren't much different--in that I am just writing one man's opinion of popular culture--but they do spark a lot of fun conversation amongst my friends and relatives. Among people who read my blog but prefer to talk to me rather than comment, the top lists are the most popular, though I admit here and now that they are actually the most time-consuming and difficult to write. Besides, I always realize a few weeks after making such a list that I forgot something obvious (like leaving so-called "reality television" off of my list of Top 10 Worst Trends in Movies and Television or leaving In Cold Blood and The Bridge over the River Kwai, among much else, off my list of Top 10 Movies Based on Actual Events). My favorite of these lists would either have to be my Lost Top Fives (though they are now outdated; maybe I'll redo them after the final season) or the Top 5 Biggest Assholes of Science [no longer available online].






Then there's the political rants. These are both fun and terrifying, in that political writing is inevitably the most divisive. Still, I have strong political opinions and it always feels good to get them off my chest. I know there are going to be loads of people who disagree with me, and I know that as I grow older, my opinions are likely to change and evolve to the point that some of my earlier rants will become embarassing (I already feel that way about some of the things I was writing a decade ago). The best I can do is spend a lot of time researching my subject, checking my sources, and finding ways to bring levity to the deathly serious nature of the things I want to write about. I still feel inadequate when I compare myself to some of the great political writers of our time, but I'm proud of the fact that my political thoughts spark more comments and apparent interest than any of the other things I write. Though I am certainly proud of my essays on racism, global warming, and the anti-vaccinationists, I am even more proud of my series of essays on the presidential candidates last year; that's something I now plan to do every four years.

Which brings me to the science writing. In the beginning, I didn't expect to write much about science, but these are the essays I look forward to the most now. I have always been fascinated by science, though truthfully it's not something I have a lot of experience writing about. Luckily, it seems to come naturally, and I find myself able to write with authority on a variety of scientific subjects. At first, my science writing was limited to the places where science and politics collide (global warming and the anti-vaccinationists), but lately, I've gotten bolder and have been thinking of writing more directly about scientific matters. One thing I'm working on for the long term is a series of essays on quantum mechanics (I'm still studying the subject at the moment, so be patient). Still, I am proud of the science essays I've already produced, most notably on intelligence and on extraterrestrial intelligence.

But these are not the only things of note I've written in the last two years. I tried my hand at writing knowledgably about video games (The Problem with Modern Games and The Pitfalls of DLC), movies (Metropolis Reborn), and even Internet karma. I've also written some personal essays (Pregnancy and Publication and my most controversial post ever, Becoming Those People), and each of these experiments taught me something too. In the end, the only thing I will promise is that I will continue to experiment and branch out. If you have any ideas for things you'd like me to cover, please let me know.

I'm glad I can do this week after week, and I'm glad that you, dear reader, are here. Without you, this experiment would have failed, and I'd probably be a lot more depressed right now. So thank you. Really, thank you. I hope to see you next week.




-e. magill 12/01/2009