Metropolis Reborn
If you see just one silent movie in your lifetime, make it Metropolis (if you see two, watch Nosferatu as well)




Late last year, it was announced that producers Thomas Schühly and Mario Kassar are teaming up to create a remake of the 1927 Fritz Lang classic, Metropolis. Normally, this writer denounces such remakes, but this particular one isn't such a bad idea. For one, Metropolis is a lengthy silent movie few modern filmgoers would have the patience to watch. For another, its themes of class warfare, technological dependence, and societal polarization are as poignant today in America—if not moreso—than they were in 1920s Germany.

Unfortunately, there has been nothing but silence on the project since it was announced in December. The most recent reports indicate that Schühly and Kassar (the producers behind such films as Alexander, Stargate, The Name of the Rose, and Terminator 2) were in talks with several high-profile directors to tackle the epic film. So, to fill the void, here are my thoughts on how to remake such an important and influential movie.


---
PLOT

---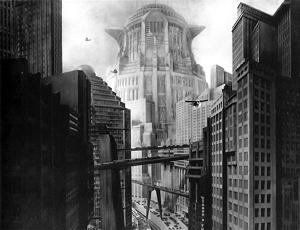 Metropolis is an amazing spectacle




Metropolis is a film that takes place in 2029 in a city run by a powerful executive named Joh Frederson. This city has no middle class, containing only an upper class elite—who seem to spend the day frolicking in futuristic gardens—and a working class—who toil away endlessly in the machinery of the city's underground. One day, Joh's son, Freder, is lured into the underground by a mysterious woman named Maria, and Freder realizes how terrible the conditions are for the working class.

***SPOILER WARNING!***

He altruistically attempts to switch places with a worker, identified only as 11811, and immediately discovers that Maria is a beloved spiritual leader of the workers. She preaches to them at the end of every shift about how they need a mediator between the head and hands of the city, and Freder offers to take that role. However, when Joh learns of Maria and the unhappiness of his workers, he tells his mad scientist colleague, Rotwang, to create an android in Maria's image to take Maria's place and end the dissent.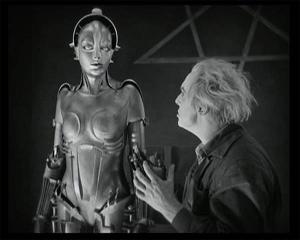 Rotwang and his Maschinenmensch




Rotwang, driven by vengeance and insanity, does as instructed, but programs the fake Maria as an instrument of chaos. Ultimately, the workers rebel, the city falls into anarchy, and the only people who seem capable of solving the crisis are Freder and the real Maria. In the end, with Rotwang and his android defeated, Freder becomes the mediator between his father and the workers of the city, and the movie ends on a note of hope.

***END SPOILER WARNING!***

Surprisingly, a modern retelling of this story would require only minor changes to the plot. Even the date, 2029, need not be revised, for the future foretold in Lang's film doesn't seem too radically different from a modern, affluent society. Some of the story's subplots—like the adventures of 11811 on the surface or the troubles of Josaphat and the Thin Man—could be trimmed if a shorter film is warranted, but even those cuts would do damage to the story's meditation on its theme. All in all, I think the story should be left largely alone, running time be damned.


---
DIRECTOR

---
Ridley Scott (photo from Wired)




The first question that inevitably comes to mind here is, who would you get to direct? You'd need a tested director capable of seeing his or her vision through with expertise and precision, but one who knows how to keep the audience entertained. You would also need a director tested in the genre—not necessarily science-fiction, but definitely the epic. You'd need one who knows how to balance deep and heavy themes with an accessible character drama, but not the kind of director who will go too strongly in either direction. Lastly, you'd need a director who can leave his politics at the gate. Metropolis deals heavily with political ideas and hot-button issues, but its message is one of calm moderation, a message no overly political Hollywood director would be capable of getting across.

The first name that inevitably pops up is Ridley Scott. Scott is an auteur when it comes to epics, as he has done more than his fair share. Gladiator, Kingdom of Heaven, Legend, and Black Hawk Down are all remarkably different styles of epic, and they all manage to balance deep themes, memorable characters, and action. Even though he seems to have forsaken the genre, he is also a master of dystopic science-fiction, as both Alien and Blade Runner will attest. However, Ridley Scott is a hit-and-miss director, and his failures—of which there are many—are forgotten all too quickly. Besides all that, I don't think Russell Crowe is right for Metropolis, and apparently, Scott can't make a movie without him nowadays.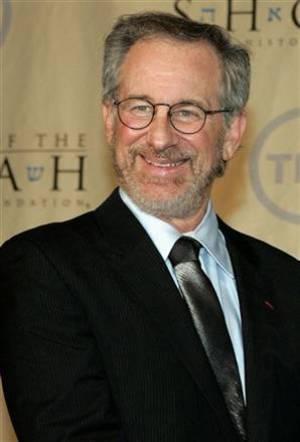 Steven Spielberg




The second name is James Cameron, who hasn't made a feature film since Titanic. Cameron, who specializes in a romantic sort of science-fiction and is unparalleled in his usage of visual effects, would make a very good Metropolis. It would be a grand and breathtaking film that would inspire while pulling your heartstrings. Unfortunately, Cameron might get a little too wrapped up in the characters and forsake the important and difficult messages the story tries to get across. He has made this omission before, as none of his movies—save the extended version of The Abyss—manage to carry any sort of cohesive theme or message. Besides, by the end, Cameron's Metropolis, if it follows the same basic series of events as the original, will feel way too similar to Titanic (without giving too much away, the hero and heroine have to escape a massive flood).

The last big name that should be considered is Steven Spielberg. With the exception of Indiana Jones and the Kingdom of the Crystal Skull, Spielberg has matured and improved his craft with every film. Since he started with the masterful Duel, saying that each movie is better than the last is a testament to how good his films are. He can do epic, and he can do science-fiction. He won't neglect the characters or the actors who play them, he will honor the ideas and themes of the original film, and he isn't afraid to make a long movie. The best example for why Spielberg would be good for a Metropolis remake is A.I. Artificial Intelligence, and not just because there's an android involved. A.I. proves that Spielberg can be a directorial chameleon—he was channeling Stanley Kubrick, I swear it—and it proves he can deal with deeply philosophical science-fiction. However, with Tintin, Lincoln, Interstellar, and the possible Ghost in the Shell movie on his plate, it will be many years before the man has time for something as big as Metropolis.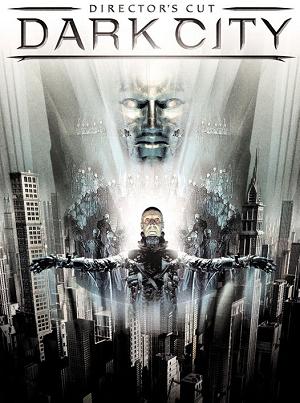 Need I say more?




No doubt Spielberg's Metropolis would be awesome. My pick for the director, though, would be Australian Alex Proyas, director of Dark City, The Crow, and I, Robot, among a few others. Dark City, in particular, has a lot in common with Metropolis, though the two stories are markedly different. It is, however, Proyas' mastery of intricate plots, heavy themes, visual and special effects, and an epic scale that draw me to him. Proyas is tested, but he is still relatively fresh due to the slow pace of his filmmaking. This means that he won't be as expensive as a Ridley Scott or James Cameron, and he won't try to mold Metropolis into a pre-existing, comfortable style. Proyas believes in faithfulness to the story before all else, and that's the kind of director who should be doing Metropolis.

Other names worth considering are Guillermo del Toro (might need a few more years to hone his craft, but otherwise, he'd be perfect), David Fincher (incredibly stylish and cool, but too bleek and dark to pull off the uplifting ending—and he should be working on Rendezvous with Rama, dammit!), Peter Jackson (definitely not; while Lord of the Rings was incredibly awesome, Jackson is not a great director), Kenneth Branaugh (might have trouble with the effects and might be too willing to make a five-hour-long epic, but would be immensely faithful to the original and would get the best out of his actors—he's busy with Thor, though), J.J. Abrams (as much as I love him… uh no), Roland Emmerich (it'd be fun, but Emmerich would strip all meaning from the plot), and Mel Gibson (an inspired choice, but Gibson and science-fiction haven't mixed well since Mad Max, not to mention the possible intrusion of politics).


---
CASTING

---

The hero of the film, Freder, is not a typical hero. While passionate, reasonably strong, and empathetic, Freder has a naïve and child-like persona that doesn't match well with most Hollywood leading men. Think Edward Scissorhands meets Peter Petrelli. To cast such a character, you'd need an actor in his late twenties or thirties capable of carrying the film, but not the kind of actor who steals the entire movie. This would be an ideal place for fresh acting talent, as the supporting cast can and should be filled with big names.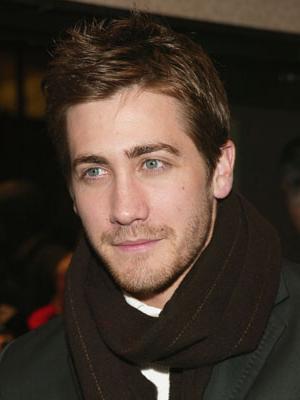 Jake Gyllenhaal - strong, passionate, and just a little dumb




Barring an unknown, actors worth considering are Jude Law (one of the greatest actors of my generation, but he's busy being Hamlet), James McAvoy (an actor who is pretty hot in Hollywood right now; we know he can do naïve and lovable really well, but can he be driven and passionate about a cause?), Orlando Bloom (he is capable of it), Ewan McGregor (might be a little too old, but can successfully play naïve and playful), and Jake Gyllenhaal (my personal choice—he plays the naïve but passionate idealist really well, as can be seen in Zodiac and The Day After Tomorrow). If you want to do some stunt casting to add an additional layer of social commentary, you could make the Fredersons a black family, and could thus cast someone like Mos Def (a highly skilled actor whose roles in 16 Blocks and Be Kind, Rewind demonstrate the qualities needed here) as Freder.

For Freder's father, Joh, a big name actor is essential. Joh is fairly old, and commands respect with his presence. However, the actor playing him has to be able to play a stoic and morally ambiguous character, as Joh is neither the true villain of the film nor anything resembling a hero. Joh has to be fearsome, flawed, and ultimately sympathetic, but few actors are capable of striking that delicate balance. Good choices include Michael Douglas (renowned for playing greedy corporate types, but still capable of being human in those roles—however, his presence isn't quite big enough), Liam Neeson (a fantastic father figure-type who has played both heros and villains, but he acts with far too much emotion and empathy to be Joh), Harrison Ford (he's never played a role quite like this one, but I think he'd do very well), Al Pacino (he's got the presence and the acting ability, but he needs to tone down the "whoo-ah!" and divorce himself from his portrayal of the Devil to be an effectively sympathetic Joh), and Patrick Stewart (definitely my choice—he's capable of being an emotional brick wall that demands Machiavellian respect for most of the movie, but he's also capable of showing the Shakespearean reversal that happens late in the film).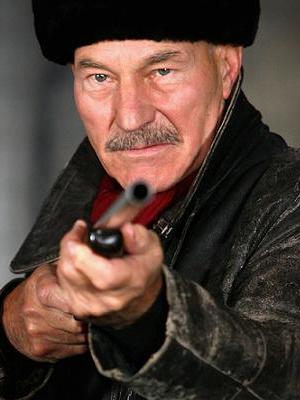 Patrick Stewart - don't make him angry




If you cast a black man as Freder, however, you'd need a black Joh (or at least an explanation), and here, I think you have several really good options, as you are essentially casting Othello. There's Avery Brooks (has never gotten the attention he deserves, but is capable of being a fearsome father as well as a sympathetic anti-hero), Eamonn Walker (best Othello ever), Laurence Fishburne (sci-fi geeks will flock to see him here, and he'd do well—in fact, his Othello isn't half-bad), and of course Morgan Freeman (do I really have to justify this choice?).

Next comes Maria. The actress playing her is actually playing two opposite roles; that of the beautiful, kind, and messianic Maria, and that of her anarchistic and sexually charged android counterpart. It would be a mistake to assume any hot young actress could do this. You'd need somebody the same age as Freder, capable of appearing both conservatively idealistic and balls-to-the-wall sexy. Good choices include Kate Bosworth (I hated her as Lois Lane, but she'd be a great Maria, and she might also do well as the android, as long as she is capable of letting her hair down), Kirsten Dunst (it all depends on whether or not she can act like an android without looking silly; otherwise, I think she'd be great), Megan Fox (she'd be a great and immensely hot android, but she might not be such a good Maria), Amy Smart (relatively untested, but might pull it off), Maggie Gyllenhaal (looks a lot like the original Maria, and would do a faithful portrayal—she's a surprisingly good actress, but pairing her as the romantic interest of her own brother—Jake, my choice for Freder—would be disastrous), Scarlet Johansson (she'd be good here in both roles, as long as her dialogue doesn't have too many big words), Emily Blunt (a very talented young British actress), and Christina Ricci (my pick—she can act both slutty and sweet, and would do very well here in the dual roles of Maria and the android).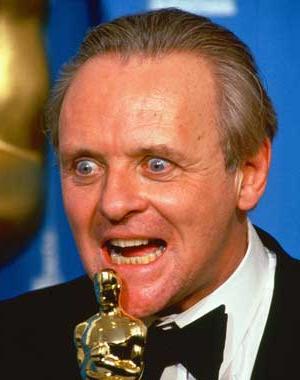 Anthony Hopkins - he eats Oscars for breakfast




The last major role to cast is that of Rotwang, the true villain of the picture. He's a mad scientist, driven insane by years of grief, isolation, and bitterness. Honestly, I only have one choice: Anthony Hopkins. If you watch the original Metropolis and imagine Hopkins as Rotwang—playing it half Titus Andronicus and half Hannibal Lector—you'll have a hard time coming up with any other names.

There is still plenty of room for some interesting casting decisions. Grot—the spokesman for the working class who plays a critical role in the tale—could be played by almost any good actor and taken into interesting places. 11811, the lifelong worker who suddenly finds himself in the lap of luxury, could be played by any beloved comedic actor who is trying to be slightly more serious. Josaphat could be a critical supporting role, and the Thin Man—Joh's frightening, enormous, and nearly silent spy—would make for a fun casting call.


---
FINAL THOUGHTS

---

Unlike most remakes, this one is a good idea, as long as it is done right. My above speculations are by no means requirements; even if it winds up in the hands of Brett Ratner and stars Brad Pitt, George Clooney, and Angelina Jolie, it could still be an excellent film (though I would, naturally, be worried). Still, Metropolis is a beloved property, a seminal work of science-fiction, and arguably the most important silent film ever made. If the remake captures just a tenth of the power of the original, it'll be an amazing piece of art.



-e. magill, 11/10/2008