Top 10 Worst Trends in Movies and Television
#10
PROCEDURALS


All procedurals are copies
#10
PROCEDURALS

All procedurals are copies


In television lingo, a procedural is a type of show that details the solving of a moderately realistic mystery, usually by a team of experts. The most common modern form is the police procedural, as exemplified by shows like Law & Order and CSI, but it can also be a medical procedural, like House, M.D. or the short-lived Medical Investigation, or some other melded genre like in Fringe, Psych, and Numbers. Procedurals have been around for a long time, from Dragnet to Murder, She Wrote, but they've never saturated the television market as widely as they have today. And while most of these shows are well-made, addictive, and worth watching (not to mention how much I appreciate the positive portrayal of science), the constant influx is getting ridiculous. Do we really need eighteen seasons of Law & Order or a CSI: Chicago? Ultimately, these shows all follow the same basic formula, and after you've seen about a thousand episodes, what more can you really expect out of it?


---
#9
THE "REBOOT"


Is that a phaser in your pocket?
#9
THE "REBOOT"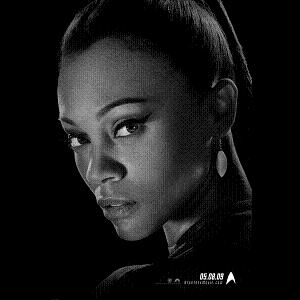 Is that a phaser in your pocket?


Another trend that seems good on the surface due to its high success rate is the reboot. Batman, James Bond, the Incredible Hulk, and the Cylons were all treated very well by their rebooted franchises, but we should remember that the reboot isn't always successful, lest we forget such disasters as Superman Returns, Knight Rider, and The Pink Panther. However, since the reboot seems to be highly lucrative for Hollywood, we can expect it to be employed much more often in the future. I say we put a stop to this trend before it gets ridiculous, because if left unchecked, it will force any franchise to be "rebooted" as soon as a single film doesn't perform as well as expected (in television, it could lead to an even worse sin, the retooling of old shows like Magnum, P.I. to make the abomination of a rebooted procedural). Of course, the revolution can wait until after Star Trek comes out, because that looks friggin' awesome.


---
#8
INCONSISTENT TIME TRAVEL RULES


So you can paint the future, even if the future is changed multiple times because of your other paintings of the future and you died two seasons ago?
#8
INCONSISTENT TIME TRAVEL RULES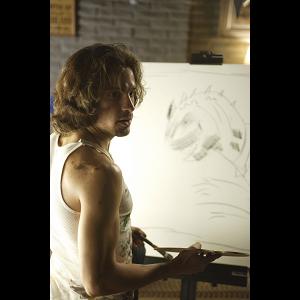 So you can paint the future, even if the future is changed multiple times because of your other paintings of the future and you died two seasons ago?


As a science-fiction geek (and the author of Paradox), one thing that pisses me off in sci-fi is the inability of many writers to maintain consistent rules when using time travel. Take The Terminator for example, a film that sets the stage by proposing that time is a set and unchangeable loop, that a man from the future can go back in time and father the man who will send him back in time. Then came Terminator 2: Judgement Day, a story (written by the same man: James Cameron) that defies this concept in every way imaginable by proposing that "the future is what we make of it." In television, shows like Star Trek: The Next Generation and Heroes are infamous for their confusingly inconsistent treatment of time travel. Seriously, is it so hard for a writer to sit down and set the rules BEFORE deciding to go crazy with time travel? As a writer who's done it himself, I don't think I'm asking for too much here.


---
#7
SPOILERS


SPOILER WARNING!!!
#7
SPOILERS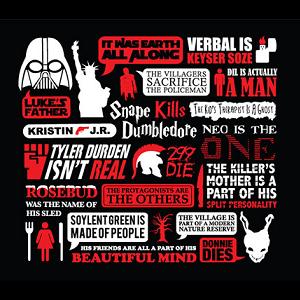 SPOILER WARNING!!!


One unfortunate side effect of our modern, wired, and connected world is the inability to keep a secret. Even a show like Lost, which is filmed in isolated Hawaii, is spied upon by residents who post what they learn on the Internet for all to see. But what's worse is the tacit acceptance by producers and--even more annoying--trailer-makers. Movie trailers nowadays could potentially show you scenes from the entire film, ruining perfectly good plot twists (Vantage Point, for example) or wasting the best jokes in a comedy. Television trailers are just as guilty, as commercials for not only next week's episode but for entire seasons give away things that would otherwise be great surprises (I'm looking at you, 24). If this trend keeps up, we'll raise a whole generation of people incapable of appreciating a good plot twist.


---
#6
BEN STILLER/WILL FERRELL MOVIES


Zoolander: the most painful and unentertaining hour and a half of my life
#6
BEN STILLER/WILL FERRELL MOVIES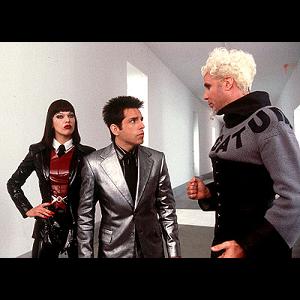 Zoolander: the most painful and unentertaining hour and a half of my life


I've never found Ben Stiller or Will Ferrell amusing. I've never even found them all that entertaining, and I can justify this by saying they are one-note actors who can't even act their one note very well. Ben Stiller always plays a bumbling doofus who gets himself in wacky situations that usually involve pain to his groin or bodily fluids in inappropriate places. Will Ferrell always plays an arrogant and immature ass who is oblivious to his own personality and who expresses himself loudly, rudely, and annoyingly. If these were real people, natural selection would have killed them off years ago. Unfortunately, we are now subjected to an endless and prolific stream of movies from both men. They've saturated the film market so heavily that I challenge you to go see any movie at any time in the year; I guarantee there will be at least one preview for a film with one of them in it. Maybe I'm just cold-hearted and curmudgeonly, but the only reason I'd be upset to learn that either Ben Stiller or Will Ferrell died yesterday would be because I'd have to endure months of memorial television programming.


---
#5
COMIC BOOK ADAPTATIONS


...and people think this will make the best comic book movie of all time?!
#5
COMIC BOOK ADAPTATIONS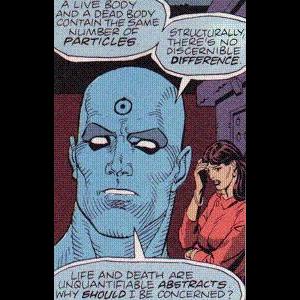 ...and people think this will make the best comic book movie of all time?!


The Dark Knight, The Incredible Hulk, and Iron Man were all good movies and worth the price of admission. However, comic book adaptations are out of control in the movie theater. Like reboots, sequels, and remakes, adaptations are a good excuse to avoid originality, a virtue that is rarely appreciated at the box office, and they have been raking in the dough as of late. It seems like at least a third of the movies that come out nowadays are based on comic books or graphic novels, and it's getting old very quickly. Am I the only person in the entire world not excited about The Watchmen, The Spirit, or the possibility of a Marvel Avengers film? As much as I loved Iron Man and The Incredible Hulk, I just don't think a movie starring several big and established heroes is all that viable, especially when you take the egos of the actors who play those heroes into account. Listen, I don't have a problem with one or two comic book movies coming out every summer, but when there are over a dozen coming out in a single year (off the top of my head, I can name at least seven this year), it's gotten ludicrous.


---
#4
REMAKES


Robocop? Seriously?!
#4
REMAKES

Robocop? Seriously?!


This isn't exactly a new trend, but it's a bad one nonetheless. Right now, we're seeing remakes of classic horror and sci-fi films, not to mention all the remakes of asian horror films. While I liked the remakes of The Texas Chainsaw Massacre and War of the Worlds, I don't think we need remakes of Hellraiser, Forbidden Planet, or The Day the Earth Stood Still. Horror and sci-fi, like most niche genres, tend to reflect the anxieties of the times, and to help us understand the times we are living in, we need original ideas and stories, not retooled classics. We don't need Pinhead commenting on terrorism, and we don't need Gort warning us against global warming instead of nuclear war. That said, retooled classics can work, the way Spielberg turned War of the Worlds into a commentary on the horrors of 9/11, but examples of this are the exception--not the rule--and movies that deal with the times in a new and inventive way (like Cloverfield) are always better.


---
#3
EARLY CANCELLATIONS


Rome: Better than The Sopranos
#3
EARLY CANCELLATIONS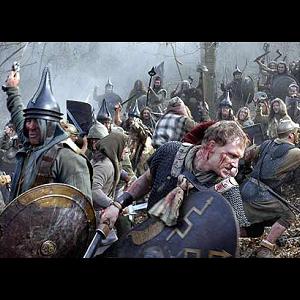 Rome: Better than The Sopranos


In television today, it seems that most executives--especially those at Fox and HBO--are a little trigger happy. It would take me far too long to list every recent example of this, but I will highlight Rome, Firefly, Carnivale, and Star Trek: Enterprise as the cancellations that vex me the most. Even high-profile, mainstream shows like Terminator: The Sarah Conner Chronicles and Heroes (my Monday nights!) are at risk for early cancellation next year, due to "poor" ratings and bad publicity. The problem is that nowadays, many shows are serialized, meaning that they have a large story arc that spans the entire show, and when these shows are cancelled too early, the story isn't adequately wrapped up, leaving fans of the shows left in a perpetual state of wanting more. Luckily, Firefly was able to wrap itself up with the movie Serenity, and it looks like Rome will be able to finish its planned story arc in a new movie. While not every show can last long enough to wrap itself up, each of the above examples were cancellations that came too soon and were revealed as mistakes when the ratings were tabulated and awards were earned for the final (or only) seasons. Executives should be more cautious in the future, especially when it comes to serialized dramas with rabid fanbases.


---
#2
DISORIENTING ACTION SEQUENCES


Paul Greengrass' camera crew
#2
DISORIENTING ACTION SEQUENCES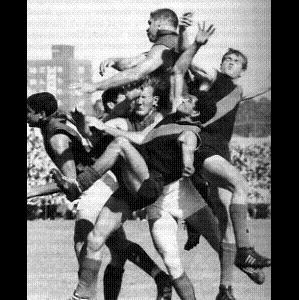 Paul Greengrass' camera crew


In The Bourne Identity, Doug Liman made the decision to shoot much of the film using hand-held cameras. This lead to tension in scenes that would otherwise be dry, and was amazingly successful in creating a unique and exciting style for the film. It should be noted, though, that he pulled back and used a steadier camera during action scenes, so that the audience wouldn't be too disoriented to understand what is happening. When Paul Greengrass took the helm in the film's sequels, however, he used hand-held cameras for the action scenes, and he decided to zoom in as close as possible so that the audience would require dramamine just to make it to the end of the films. I can appreciate this style for its visceral and realistic nature (and it worked to great effect in Greengrass' United 93), but when watching an action movie, I don't want to feel like Jason Bourne is beating me up; I actually want to see what he's doing and appreciate his being a bad-ass. I was hoping, after The Bourne Ultimatum, that this migraine-inducing style of shooting action scenes would stop there, but this year's Quantum of Solace proves that Greengrass has been regretfully influential. The confusing action scenes in Quantum of Solace nearly ruin the film, and after the bar was set so high in the masterful action sequences of its predecessor, Casino Royale, that is a most unfortunate trend.


---
#1
NEILSEN RATINGS


TiVo: rendering Neilsen obsolete since 1998
#1
NEILSEN RATINGS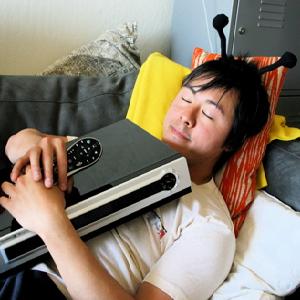 TiVo: rendering Neilsen obsolete since 1998


Finally, the worst trend in all of television is the reliance on Nielsen ratings. In this modern age of live streaming, astronomical TV-on-DVD sales, Netflix, DVRs, downloadable episodes on iTunes and XBox, and Hulu, it should be sufficiently obvious that a statistical tabulation of people watching a show only when it airs is hardly an indication of how many people watch or appreciate a show. Regrettably, though, Nielsen is still the gold standard when it comes to advertizers, and few people in the upper eschelons of the business are willing to embrace the paradigm shift and find better means to advertise across all possible platforms. This is not an easy problem to solve, of course, and there has been a dramatic increase in product placement and fully-sponsored episodes, but the failure is in the executives who still use Nielsen ratings as an indicator of how marketable a show is. This is what leads to the aforementioned early cancellations, and it is a plague on the industry today.



-e. magill, 12/08/2008