16 Things I Learned in 2016, Part 1 - Page 2
2016 may be well behind us now, but it's not too late to look back and take a few lessons away from such an eventful year. For me, 2016 was relatively peaceful on the homefront, with life as a homeowner, parent, and writer settled into a comforting routine. Of course, things weren't so serene when it comes to the political landscape of what may go down in history as one of the craziest American presidential election years. With that in mind, here are sixteen lessons I've learned, some personal, some general. As it is such a big list, I'm separating it into two parts.
---
| | |
| --- | --- |
| #5. The Republican Base is as Base as Democrats Claim | |
#5. The Republican Base is as Base as Democrats Claim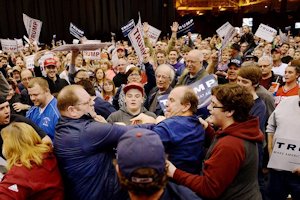 It's no secret I lean to the political right, even though I refuse to identify as a Republican. Still, I've defended the GOP from bad faith accusations from the left that it only exists to placate a racist, sexist, backwards base of nearly subhuman bigotry. There are plenty of rational, reasonable arguments to be made for right-wing policies that don't result from such awful motives, and before 2016, I strongly believed that the ugly id portrayed by the left only existed on the far fringes of the Republican party and in the vivid nightmares of liberal Kool-Aid drinkers. Alas, with Donald Trump winning the Republican primaries despite many candidates who were more ideologically coherent and less openly racist and sexist, I can only conclude that a plurality of Republican voters would rather vote for a proud, irrational bigot than a principled, reasonable conservative. I am letting myself be hopeful about Trump's presidency for now--the burden of proof is on him to be a good man in office--but I don't see how I can ever look at the Republican party the same way again. Many of its members have proven to be just as awful as the Democrats say they are.


---
| | |
| --- | --- |
| #6. Democrats Will Forgive Anything in Their Own Ranks | |
#6. Democrats Will Forgive Anything in Their Own Ranks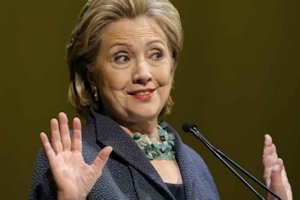 Thankfully, I don't think Trump winning the presidency sends a similar message about the country as a whole. Let's not forget that Donald Trump was one of the most unpopular presidential candidates in decades. However, he won despite his flaws--not because of them--because his opponent was even worse. Democrats in general have made it very clear they will never accept this simple fact. When it was revealed that Hillary Clinton was involved in shady pay-for-play deals and patently unethical negligence with national security, the left, in one voice, declared that it was all an utterly meaningless non-scandal trumped up by right-wing talk radio and Fox News. They blamed the FBI for Clinton's scandals, just as they blamed WikiLeaks and Russia for damning leaked e-mails that revealed horrible corruption within the very fabric of the DNC. It's all about shooting the messenger for them, because they refuse to accept that Hillary Clinton and the DNC are anything but the most noble of angels being persecuted by a grand right-wing conspiracy. If they had any scruples at all, they'd blame Hillary for her flaws, blame the DNC for its handling of the election, and blame themselves for their devastating loss. Alas, they'd rather blame fake news, Russia, the electoral college, a racist "white-lash," James Comey, non-existent election hacking, or anything else that diverts attention from their own faults and missteps. The sad part is that everybody sees this as painfully obvious scapegoating, except for them. Until they can own up to what really happened, they'll never learn anything.


---
| | |
| --- | --- |
| #7. Libertarians are Hopeless | |
#7. Libertarians are Hopeless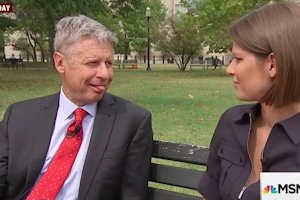 From a pure numbers perspective, the Libertarian Party did better in 2016 than it's ever done before. However, that perspective gives an unrealistically sunny outlook to what really happened, because from where I'm sitting, I see a political machine that short-circuited the best chance it has ever had and will likely ever have to dethrone the two-party duopoly that is slowly crippling our nation. Faced with two wildly unpopular main party candidates, the Libertarians recycled Gary Johnson, a man who proved he could govern with modest libertarian principles, but who also proved he can't help himself from being awkward and unelectable on the national stage. Instead of finding a charismatic leader who could show the world that the Libertarian Party is ready to be taken seriously, Libertarian primary voters found a guy who makes ridiculous unforced errors every time he manages to get a bit of spotlight on him. He reinforces every negative stereotype of the party--much as Trump does for the GOP--and now, in the aftermath of a pathetic showing in the presidential election, the party is busy blaming everything but itself for the defeat (when its members can even be bothered to admit that it was a defeat), much as the Democratic Party is doing.


---
| | |
| --- | --- |
| #8. Peaceful Transitions of Power are Seriously Endangered | |
#8. Peaceful Transitions of Power are Seriously Endangered

To say the 2000 election was contentious would be to greatly understate the case. For the first four years of George W. Bush's presidency, an enormous swath of Democratic leaders and pundits--including Hillary Clinton--intimated that his presidency was illegitimate, that he was "selected not elected." During the 2004 election, they forgave John Kerry's weak candidacy by claiming he'd been unfairly "swift-boated" and that there was no way the American people could fairly cast votes against him. Granted, for his second term, fewer Democrats were willing to claim that President Bush was illegitimate, but it was still there, in the background. Similarly, 2008 sparked the "birther" movement, with none other than Donald Trump taking center stage to question the legitimacy of President Obama on the loony toons theory that he wasn't born on American soil. Thankfully, in 2012, a lot of that nonsense came to an end, and when Obama was re-elected, it finally felt like cries of illegitimacy were falling out of fashion. However, Hillary Clinton's stunning defeat to Trump in 2016 has brought the meme back, and stronger than ever. With all their scapegoats and narratives, Democrats have declared unequivocally that they cannot and will not accept the will of the American people. It's starting to get dangerous, and I wonder how long we can maintain peace amongst ourselves when the polarization is getting so stubborn and shrill.


---

Those eight lessons are all for this part, but click here for part 2!







-e. magill 1/20/2017