16 Things I Learned in 2016, Part 2
2016 may be well behind us now, but it's not too late to look back and take a few lessons away from such an eventful year. For me, 2016 was relatively peaceful on the homefront, with life as a homeowner, parent, and writer settled into a comforting routine. Of course, things weren't so serene when it comes to the political landscape of what may go down in history as one of the craziest American presidential election years. With that in mind, here are sixteen lessons I've learned, some personal, some general. As it is such a big list, I'm separating it into two parts. (Click here for Part 1.)


---
| | |
| --- | --- |
| #9. My Generation's Heroes are Dying Off | |
#9. My Generation's Heroes are Dying Off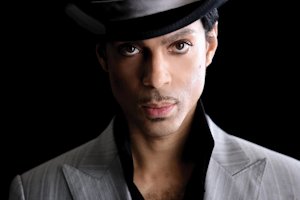 Contrary to popular Internet memes, I don't believe 2016 was some kind of serial killer with its sights set on beloved celebrities. If you look at the numbers, I'm guessing 2016 didn't see much of an increase (if any) in celebrity deaths. It's just that the celebrity deaths in 2016 were of men and women particularly beloved by people of my generation, like Prince, Carrie Fisher, Alan Rickman, David Bowie, George Michael, etc. A few other celebrities crossed generational boundaries, of course, like Muhammad Ali and Anton Yelchin, but I chalk the bulk of it up to simply the age of our heroes. In other words, as we get older, the people we grew up idolizing are getting older, too, and the chances that they're going to die off just keep going up.


---
| | |
| --- | --- |
| #10. Twitter is Good for Live Events | |
#10. Twitter is Good for Live Events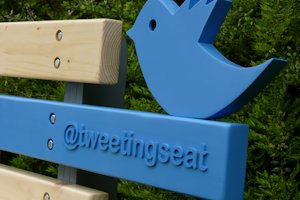 The need to publicize myself put me on Twitter years ago, but frankly, I've never really gotten into the whole Twitter culture. It seems to be full of sarcasm, anger, unnuanced argument, and meaningless observations passed off as profound wisdom, not to mention a platform for a certain presidential candidate's unfiltered ego. As evidenced by this blog and the long-winded discussions I have on Facebook, I prefer depth (or at least length) to my social media interactions. However, during the Stanley Cup Playoffs last year, I discovered a worthwhile use for those 140 characters (outside of shameless self-promotion): tweeting about live events as they happen. In the absence of a crowd or party, Twitter is an acceptable way to share your thoughts and feelings about what's going on, and sports is a perfect example. You'll get instant feedback--some positive, some negative--and discover a whole world of people who are experiencing the same thing you are. It's actually kind of cool, being connected so readily to so many people. I guess that makes me an official part of the Twenty-First Century now.


---
| | |
| --- | --- |
| #11. St. Louis Hockey Fans are a Bitter Bunch | |
#11. St. Louis Hockey Fans are a Bitter Bunch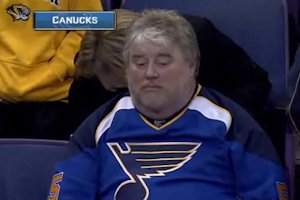 Another thing I learned by getting so Twitter-friendly with sports fans is that, in some cities, fans have become overly cynical from years of disappointment. My city, St. Louis, is such a place. Many St. Louis hockey fans spent the entire Stanley Cup Playoff run of the Blues waiting for them to inevitably fail. They were vindicated--in their eyes, at least--by the Blues' fairly decisive defeat at the hands of the San Jose Sharks in the Western Conference Final, but it struck me as odd that fans would be so unwilling to celebrate the fact that the Blues made it there in the first place. I mean, really, they were one step away from the finals, something only three other teams could say. Granted, this season, I don't hold out a lot of hope for the team myself, but I refuse to be that guy who rolls his eyes every time they win, admonishing anybody happy about the victory that it's only a matter of time before they screw it all up.


---
| | |
| --- | --- |
| #12. If Chicago Can Do It, Anything's Possible | |
#12. If Chicago Can Do It, Anything's Possible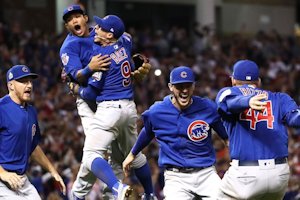 The reason I believe that the St. Louis Blues will someday hoist the Stanley Cup is because the Chicago Cubs won the World Series. I mean, come on. Here's a franchise that has had failure in its DNA for a century--alleged victim of the most famous curse in sports history--but in 2016, they won it all. I'm not a huge baseball fan, but even I was rooting for the Cubbies. No offense to Cleveland fans, but weren't you?







-e. magill 1/26/2017