Top 5 Best & Worst Movie Threequels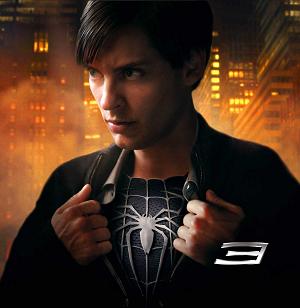 Emo Spiderman narrowly escaped being on the worst list




Last year, I listed the Top 5 Best & Worst Movie Sequels, and now it only seems logical to go to the next step. With a lot of breathless talk out there about how much we should be anticipating a third Batman film from Christopher Nolan, I think it is important to remember that, just because two movies in a franchise are good, it does not mean a third has to keep to the same standard. In recent decades, there have been several examples of a good budding film franchise ruined by a terrible threequel.

In many cases, filmmakers fall into a trap where they become unable to branch out from the original ideas of the first two stories. Here, the third film can be stale and pointless, or in extreme cases where filmmakers subscribe to the more-is-better philosophy, the film can feel like a parody or self-satire of the previous installments. What happens is that one attribute of the first two films--the oddball humor, the action, etc.--gets ramped up to a ridiculous degree and completely sours the formula. On the other hand, there are also cases where the filmmakers go too far in the other direction, trying so hard to make something different that they wind up making a film that seems like it has little to do with the franchise that spawned it.

Probably the most common cause of a bad threequel is the interference of the suits. The people who throw the money around tend to start making demands by the time a third installment comes around, and when they don't get their way, they fire directors, demand pointless rewrites, and vehemently insist that there needs to be a lovable dog thrown in for no good reason. Of course, many threequels probably wouldn't happen without the suits, so don't go on a killing spree just yet.

Because there have been a handful of good threequels--movies that threaded the needle--and these should be recognized as well. Granted, they are far outweighed by bad third installments, but they are the films that should be studied by any filmmaker hoping to create a part 3 of anything. Usually, these movies work because they actually continue the story rather than just rehashing it. Here's hoping that, when Christopher Nolan inevitably agrees to continue his Batman series, he is mindful of all the movies listed below.

Before I begin, however, some ground rules: First, I have to have seen all three movies in the series. This seems to go without saying, but if I don't disclaim it, somebody will undoubtably complain that I didn't consider "The Omen 3" or something; as hard as I've tried, I haven't been able to watch every movie ever made--sorry. Second, at least one of the preceeding movies has to be a good movie that was released in theaters. Finally, the threequel in question also has to have been released in theaters (there are far too many examples of bad threequels in the direct-to-DVD bargain bin) with a decent amount of hype leading up to its release.


---
THE WORST
5. Hannibal
THE WORST
5. Hannibal

Yes, Hannibal is the third in a series. First came Manhunter in 1986, a forgettable Michael Mann-directed film with William Peterson as Will Graham, the man who caught Hannibal Lector (played by Brian Cox). By the way, the movie's working title was "Red Dragon: the Curse of Hannibal Lector," and it was remade as Red Dragon in 2002. The Silence of the Lambs, released in 1991, is actually a sequel to Manhunter, though it would probably be called a reboot today since the characters were almost completely recast (with one exception). Therefore, Hannibal qualifies as a threequel.

And while the first two stories do seem to call for a third installment--spoiler alert--Hannibal doesn't actually resolve anything, since Hannibal Lector gets away in the end (though the ending of the movie isn't nearly as difficult to swallow as the end of the novel). Besides, no matter how good an actress Julianne Moore is, she is incapable of replacing Jodie Foster. The reason this movie deserves a spot on this list, however, has more to do with the directing, which is surprising since Hannibal is directed by Ridley Scott. Scott chose to underplay the psychological aspects of Thomas Harris' novel, while simultaneously upping the sensationalism of gore and violence. Since Silence of the Lambs is such a step forward in horror by adding intellectual and psychological layers to the genre, Scott's choice feels like a giant leap backwards.


---
THE BEST
5. Goldfinger
THE BEST
5. Goldfinger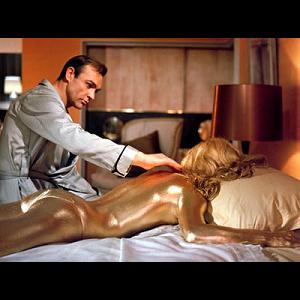 James Bond fans like to say there are only two types of Bond movies: From Russia with Love and Goldfinger. The grittier, most realistic Bond movies without cartoonish villains are like From Russia with Love, while the more tongue-in-cheek flicks--the ones with over-the-top villains with unnecessarily complex schemes--are like Goldfinger. While I personally tend to enjoy the From Russia with Love model, there is something to be said for Goldfinger.

Goldfinger is the movie where James Bond really hits his stride. He is having fun, cracking one-liners, sleeping with anything that has an appropriate orifice, and dealing with an adversary who seems just crazy enough to be an actual threat. Without the occasional Goldfinger, James Bond would have died off, as a film franchise, long ago. Of course, that doesn't justify Moonraker or Die Another Day.


---
THE WORST
4. The Godfather: Part III
THE WORST
4. The Godfather: Part III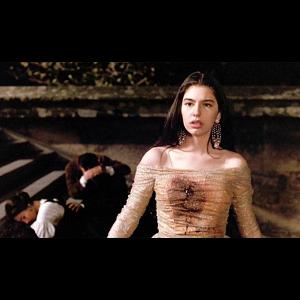 The Godfather and its sequel clearly need a conclusion, and The Godfather: Part III does provide one. In fact, from a strictly narrative standpoint, there is nothing wrong with the threequel. It's actually a rivetting and a fitting end to Michael Corleone's story (the working title was "The Death of Michael Corleone"), but that probably adds to the disappointment that is The Godfather: Part III.

So where could Francis Ford Coppola possibly go wrong? First, there is the casting. Sofia Coppola, the director's own daughter who went on to direct Lost in Translation, has the kind of acting talent that soft porn Cinemax Late Night directors would call embarassingly bad. Since her character, Michael's daughter Mary, is such an important one for the movie, one unfortunate casting decision nearly ruins the entire film. Seriously, it's that bad. Add to that Bridget Fonda, along with Andy Garcia and Joe Mantegna (both of whom seem terribly off their game) and the glaring absence of Robert Duvall, and even Al Pacino can't save this cast from sinking the whole picture.

But it's more than that, too. There is something off about the production, something intangible. It just doesn't feel the same as the first two films, and it might have a lot to do with the sixteen year gap between parts two and three. The early seventies was far from the glory days of American cinema, but it fit the tone of Mario Puzo's stories far better than the film style of the late eighties. Coppola, trying desperately to stay relevant in a new cinematic paradigm, comes across as surprisingly amateurish in 1990, even though many of his earlier films are some of the best motion pictures ever made. Maybe Coppola just waited too long to finish his trilogy, but for whatever reason, The Godfather: Part III comes across as a pale and wanting immitation of The Godfather and The Godfather: Part II.


---
THE BEST
4. Harry Potter and the Prisoner of Azkaban
THE BEST
4. Harry Potter and the Prisoner of Azkaban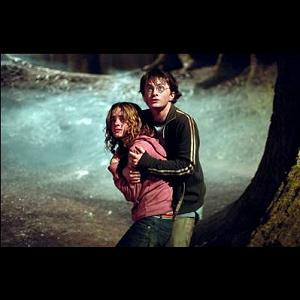 The first two Harry Potter flicks--directed by Chris Columbus--are kid's movies, no doubt about it. And, to be honest, I'm not a big fan of them (although Kenneth Branagh in the second one is pretty awesome). However, when the reins of the franchise pass to Alfonso Cuarón in Harry Potter and the Prisoner of Azkaban, the series takes a slightly more adult turn, one that would continue with every film that follows it. This is what makes the franchise so successful, along with J.K. Rowling's stories, of course.

But more than just being a darker, more mature story, the movie also feels more comfortable in its skin than its predecessors. Cuarón puts a unique style and spin on the Potterverse, and his vision is arguably the most interesting. While certainly not perfect, Harry Potter and the Prisoner of Azkaban is the movie that ensures the series will continue to its conclusion. If it had failed, that outcome would be a lot less certain.


---
THE WORST
3. Jaws 3-D
THE WORST
3. Jaws 3-D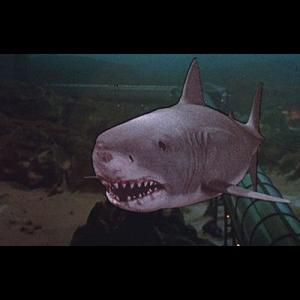 Jaws was the first blockbuster, and the movie that put Steven Spielberg on the map. It is generally considered by those who study film to be one of the most important landmark productions of the last fifty years. Granted, its sequel, Jaws 2, isn't exactly a great follow-up, but it at least isn't as hokey and innane as the threequel, Jaws 3-D. Even if you forget the 3-D gimmick (which leads to some pretty schlocky moments and terrible effects), the movie is just plain bad.

For those lucky enough to have been spared a viewing of Jaws 3-D (or to have repressed it), the plot centers around the two grown sons of Martin Brody (the protagonist from the first two films). They now work at Sea World, and there is a new Undersea Kingdom about to debut there, where glass tunnels allow tourists to visit a deeper and bigger underwater environment. Unfortunately, a great white shark has come to Sea World, along with its ridiculously oversized mother (who holds a grudge against the sons of Brody), and they start killing people and attempting to dismantle Sea World one glass wall at a time. If you made it through that paragraph and still want to watch the movie, then God be with you.


---
THE BEST
3. The Bourne Ultimatum
THE BEST
3. The Bourne Ultimatum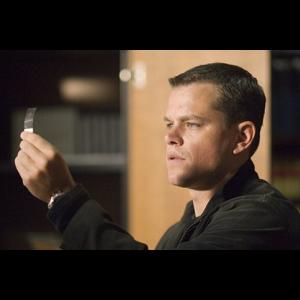 When Doug Liman came out with The Bourne Identity, the second attempt to bring Robert Ludlum's masterful cold war spy novel to life, few people were expecting a major change to rock the entire genre of action movies. Liman isn't considered a great director, and none of his other efforts have had the influential success of The Bourne Identity. It's strange, too, because the movie has little in common with the novel (probably having a lot to do with the fact that there is no cold war anymore) and Liman's direction is far from pretentious. Still, it's a fantastic movie that has been so significant that it even changed how James Bond flicks are made.

The sequel, though directed by Paul Greengrass and his out-of-control hand-held cameras, does a great job of continuing the story in a logical, though surprising way. Then, even more surprising, the threequel, The Bourne Ultimatum, is somehow even better. There are some (though I'm not one of them) who think Ultimatum is even better than Identity, and that's a serious accomplishment. It works because it addresses the loose ends of the series, maintains the pace and style of action of the previous films, and still manages to bring something new and original to the table. It's an almost perfect conclusion to the trilogy, and to be honest, I wish they'd stop talking about making a fourth movie, because Ultimatum rendered it completely unnecessary.


---
THE WORST
2. Superman III
THE WORST
2. Superman III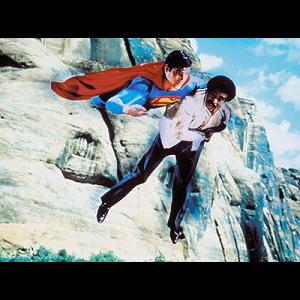 Oh man, Superman III... Do I really have to justify its inclusion in this list?

Superman and Superman II, while they do maintain comic book goofiness throughout, actually ask the audience to take the story seriously. There is an allegory buried in those movies, and it works to justify the entire realm of comic books. Superman III has Richard Pryor as a computer geek trying to embezzle money, along with an evil Superman that is impossible to take seriously. If there's an allegory in there, I'd rather not know what it represents.


---
THE BEST
2. Die Hard with a Vengeance
THE BEST
2. Die Hard with a Vengeance

While The Bourne Identity defined the action movies of this decade, Die Hard defined every action movie of the late eighties and nineties. For years, action movies were described as "Die Hard on a Navy battleship" (Under Siege), "Die Hard on a bus" (Speed), "Die Hard on a plane" (Passenger 57), etc. The sequel, Die Hard 2, isn't a bad movie, but in many ways, it's a goofy and difficult to swallow facsimile of the original classic. The threequel, however, Die Hard with a Vengeance, doesn't try to recreate the first film--it tries to continue the story--and that's why it works.

Instead of asking the audience to believe that Bruce Willis' John McClane just happens to be in the wrong place at the wrong time for a third time, Die Hard with a Vengeance gives a plausible explanation for why a new group of terrorists would involve him in their scheme. The writer in me is thankful for this, even though other elements of the story necessarily strain credibility, but that's not the only reason the movie makes this list. There's also the awesome Jeremy Irons, who succeeds in following in the footsteps of Alan Rickman, and an unusually well-cast Samuel Jackson, whose redluctant sidekick is a perfect foil for Bruce Willis' McClane. It's also directed by John McTiernan (who directed Die Hard but not Die Hard 2) and has some really good action sequences. What more could you ask for?


---
THE WORST
1. Batman Forever
THE WORST
1. Batman Forever

If there is only one threequel Christopher Nolan should be thinking about when considering his next Batman movie, it is Batman Forever. Tim Burton's Batman is a great reinvention of the franchise (it's a reboot of the Adam West model, if you will), and its sequel Batman Returns, isn't all that bad. But once Tim Burton handed control of the dark knight over to Joel Schumacher, the franchise spiralled into a black hole of campy stupidity that threatened to make Batman uncool for the rest of eternity.

Batman Forever takes everything Tim Burton tried to do with Batman and shits all over it. Schumacher is obviously a bigger fan of the schlocky television show and Adam West movie (the one featuring canned shark repellant) than what Tim Burton created. Schumacher's vision features an awful Jim Carrey as the Riddler, Chris O'Donnell as the Boy Wonder, batsuit nipples, Nicole Kidman, jokes so bad even my grandfather would fail to find them funny, and a gadget that sucks the knowledge out of people's brains. Really, the only thing missing is a "BANG!" or "THWONK!" flashed on the screen during moments of violence.


---
THE BEST
1. Indiana Jones and the Last Crusade
THE BEST
1. Indiana Jones and the Last Crusade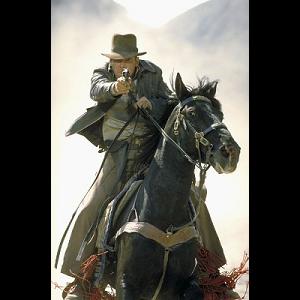 Not counting the most recent abomination, the Indiana Jones franchise is one of the coolest non-sci-fi movie franchises in existence. It has Steven Spielberg and George Lucas working together with Harrison Ford, and that alone makes it cool. Still, there was a good chance that the second movie in the series, Indiana Jones and the Temple of Doom, would kill the franchise. It isn't horrible, by any means, but it isn't Raiders of the Lost Ark either. Luckily, the threequel, Indiana Jones and the Last Crusade, is arguably the best Indiana Jones movie of them all.

I know, it's blasphemy to say it's better than Raiders of the Lost Ark, but I stand by it. Last Crusade is faster paced, has Sean Connery, contains a scene where Indiana Jones comes face to face with Hitler, and involves the search for the holy grail. It even starts with a young Indiana Jones, played with spooky accuracy by the late River Phoenix. The movie follows the formula of an Indiana Jones movie without losing anything or getting carried away with itself. Simultaneously, it covers new ground for the main character, ratchets up the stakes and the action, and manages to throw a few surprisingly deep motifs into the mix. Without a doubt in my mind, Indiana Jones and the Last Crusade is the best threequel ever produced.




-e. magill 10/13/2009