5 Hopes for Judge Dredd: Mega City One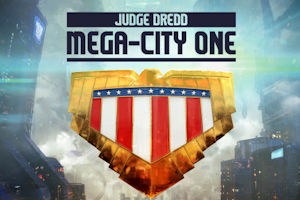 Yes, please




In my travels, I have encountered two types of people: those who think 2012's Dredd is one of the greatest comic book movies ever made, and those who haven't seen it. Alas, the latter far outweighs the former. As a result, those of us enlightened enough to have seen the cinematic masterpiece and have been loudly declaring the need for a sequel had all but given up on ever seeing one.

That is, until news broke a couple of days ago that the executive producers behind Dredd are actively producing a live action television series called Judge Dredd: Mega City One. It will be based on the 2000 A.D. comic books and will center on an ensemble of characters rather than just on the eponymous Judge Dredd. Not many more details are known at this point, but I'm too excited to write about anything else this week. With that in mind, here are five things I hope--nay, demand--that the new series does.


---
| | |
| --- | --- |
| #1. A SERIOUS, DARING DISTRIBUTOR | |
#1. A SERIOUS, DARING DISTRIBUTOR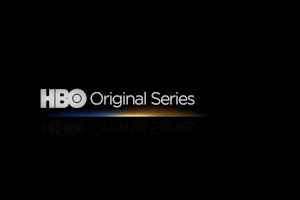 With Mark Stern (Battlestar Galactica and other notable SyFy shows) on board, chances are high this show is being courted for the SyFy Channel. The channel is trying to shed its schlocky reputation and produce more quality programming, and it has shown a willingness to push the envelope and produce grittier, more mature work. Still, I'm a bit skeptical that SyFy is a good fit. I'd personally prefer Netflix or HBO, who have proven their chops in recent years. It could be worse, of course: it could be picked up by a network channel that would require no bad language or excessive violence, or it could be picked up by something obscure and limited in resources.


---
| | |
| --- | --- |
| #2. DARKNESS AND VIOLENCE | |
#2. DARKNESS AND VIOLENCE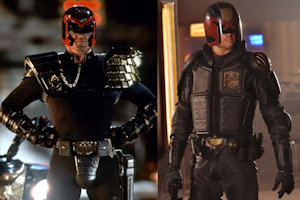 Dredd needs to be both extremely dark and unapologetically violent. No, not every comic adaptation needs to be dark to be good, but all you need to do is put 2012's Dredd up against 1995's Judge Dredd to understand why Dredd works best when it's twisted and grotesque. At the very least, it doesn't need Rob Schneider.


---
| | |
| --- | --- |
| #3. BUT NOT TOO MUCH | |
#3. BUT NOT TOO MUCH

Then again, not even 2012's opus of awesomeness takes itself completely seriously. There's a certain tongue-in-cheek attitude behind everything, and the over-the-top violence can have a lightly comedic tone to it. It also isn't afraid to be a bit silly. Besides, if you go back to the source material--the comics--you'll notice they definitely aren't beholden to realism or grittiness. For an entire series built around the universe of Mega City One to work, it has to at times embrace the more absurd aspects of the comics, because if every episode is just Dredd relentlessly mowing down baddies over and over again, that'll get pretty old pretty quickly.


---
| | |
| --- | --- |
| #4. A BALANCED BUDGET | |
#4. A BALANCED BUDGET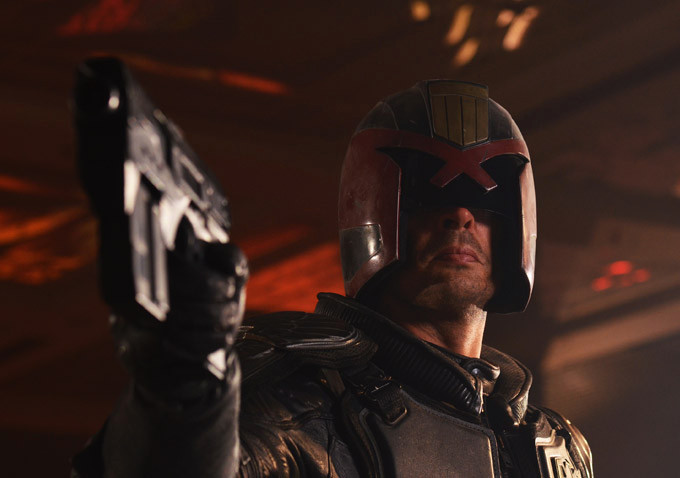 Part of me hopes they put all the money in the world behind this show, because the universe of Dredd is enormous in scale and contains a lot of things that would be impossible to film on a tight budget. That said, fiscal limitations can be a good thing. Again, all you need for evidence is 2012's Dredd, a film that is forced into a single location and limited effects. Limitations breed innovation, and when producers aren't given them, they turn into George Lucas. Therefore, I hope the show gets a big enough budget to fully realize Mega City One, but not one that is so enormous the writers and producers don't bother thinking about what they can get away with.


---
| | |
| --- | --- |
| #5. KARL URBAN | |
#5. KARL URBAN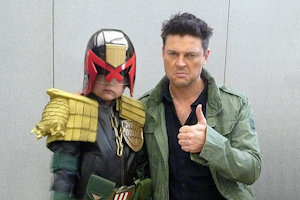 More important than anything else, in this writer's humble opinion, is getting Karl Urban back to play Dredd. Honestly, not having him is a deal-breaker. He is Judge Dredd, and Urban isn't the kind of actor who restricts himself to film, as proven by his excellent run on Almost Human (and his slightly less excellent run on Xena: The Warrior Princess). Besides, he's been so tireless in his dedication to pushing for a Dredd sequel and interfacing with its fans that it would be sheer injustice if he weren't involved with Mega City One.


---

It's still early, what with this television show having just been announced, so any further musings would be even more pointless than these. There's no guarantee Judge Dredd: Mega City One will even make it to pilot, much less to a full season run, but if it does, know that I'll be keeping tabs on it and will definitely have more to say as more details get out.




-e. magill 5/11/2017