The Senate Acts Like 2014 Didn't Happen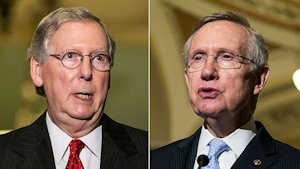 Tie color is really the only variable here




The 2014 elections saw the Republican party achieve a historic majority in Congress, and dissatisfaction with the Democratic Party's leadership is partially to blame. Democratic Senate Majority Leader Harry Reid earned a reputation for shutting down debate, changing the rules to do away with irritating minority filibusters, and advancing only the priorities of the Democratic Party Establishment and President Obama. This should hardly be surprising, as that is what happens when politics becomes excessively partisan. Indeed, given the 2014 election results, you'd expect the incoming majority leader, Mitch McConnell, to behave in much the same way, advancing Republican priorities instead of Democratic ones.

But if you look at the Senate today, you'd swear it was still being run by Harry Reid. In less than eight months, the new, allegedly Republican-run Congress has already refunded the Affordable Care Act, voted to fund President Obama's amnesty-by-executive-action, passed a trillion dollar omnibus bill full of the kind of wasteful spending Republicans unanimously ran against last year, and voted to nominate Loretta Lynch as the new attorney general with very little trouble. It also seems to have no problem voting on a treaty as though it weren't a treaty, just because the president is calling it an "agreement" that needs less than the two-thirds support of Congress that the Constitution demands of all international treaties. How would Harry Reid's Senate have done anything differently? It wouldn't have.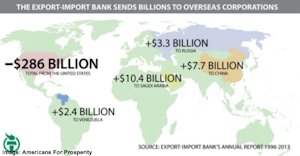 This has everything to do with highway funding, dontcha know




Then, at the end of June, the charter for the Export-Import Bank, a bastion of corporate cronyism and abject, indefensible corruption using taxpayer money (that is beloved by Democrats), was finally allowed to expire, and it seemed as though, finally, the Republican majority had done something conservative. But just a few days ago, Mitch McConnell allowed an amendment to a completely unrelated and urgent highway spending bill that would refund the Ex-Im Bank, and though many conservative members voted against the amendment, they couldn't defeat it. The one conservative victory of the last eight months was thus undone.

Senators Mike Lee and Ted Cruz then sprung into action, trying to add similar amendments that would advance conservative causes--forbidding any agreement with Iran unless she agreed to free American hostages and recognize Israel's right to exist, and killing federal funding of Planned Parenthood--but McConnell quickly shut those amendments down, arguing that the highway bill wasn't the appropriate place to fight those battles. He recognizes no hypocrisy in allowing the Ex-Im amendment to go forward, which is, again, exactly how Harry Reid would have handled it.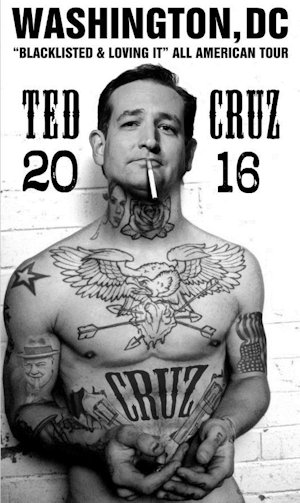 Clearly not trying to woo the Jeb Bush crowd




Ted Cruz has stirred up a hornet's nest as a result, all but declaring war on the GOP establishment and Mitch McConnell personally. He took to the floor of the Senate on Sunday to accuse the majority leader of straight-up lying about making a deal with Democrats that included allowing the Ex-Im amendment. Establishment Republicans like Lindsay Graham, John Cornyn, and even John McCain all rallied to McConnell's defense, denouncing Cruz's behavior and pinning it all on a man who is actively running for president.

I don't claim to know if Mitch McConnell lied behind closed doors or if he somehow cut a deal with Democrats, but the fact that the Ex-Im amendment was allowed to go forward when both Cruz's and Lee's amendments were tossed in the dustbin (despite huge conservative support) should be deeply troubling to all Republicans. To turn this into an appeal to motive against Ted Cruz does nothing to address the underlying problem: the GOP is doing what the Democrats want them to and ignoring the promises made to the American people last year.

McConnell has tried to urge for patience, but if the Republican majority waits much longer, it will never get anywhere. It shouldn't matter which party is in control of the White House. If the Congress and the president disagree, it is up to the president to either veto or make his case to Congress. It shouldn't be part of the political calculus whether the president likes a bill or not--Senators and Congressmen are not elected to simply bow down to the will of a monarch.

The Senate should stop beating around the bush, should start seeing where everybody stands on the important issues. Why is it so difficult to simply take a simple, clean vote on things like funding of Planned Parenthood, funding of the Ex-Im Bank, funding/fixing/repealing the broken parts of the Affordable Care Act, etc.? With Republicans in charge, it should be easy to get simple majority support for conservative causes, even in the face of obstructionist filibusters from the left.


And yet people still believe a third party vote is the wasted one




Make the president use his veto pen instead of being afraid of it. Instead of only rejecting some amendments, why not either reject them all (so that every bill is a clean bill) or allow each and every one to go up for a vote? Why pick and choose? And most importantly, if you must pick and choose which amendments to vote on, why would a Republican leader pick only the priorities of the Democratic Party? Is that what voters asked for in 2014?

When Democrats lost control of the House of Representatives in 2010, Republicans frequently trotted out the talking point of, "you guys had your chance to fix things, but you didn't." If Republicans lose the Senate in 2016--and they very well might--what's to stop them from having that same talking point used against them? Going into a presidential election year, wouldn't it be nice to actually have something to show for a year of Congressional control? Wouldn't it be nice to show the American people that the GOP actually follows through on its promises for what the priorities will be if Republicans are elected? Or would it just be easier to let the Democrats argue convincingly that the GOP doesn't actually believe what it claims to believe?

Honestly, with people like McConnell in charge, I'm starting to wonder if that is too far off the mark.




-e. magill 7/28/2015