Top 5 Christmas Movies of my Generation
Growing up, I didn't much care for the traditional holiday classics like It's a Wonderful Life, Miracle on 34th Street, or even A Christmas Story (I know, I know, shut up). Instead, these five films are the ones that taught me the true meaning of Christmas.


---
#5
Scrooged
#5
Scrooged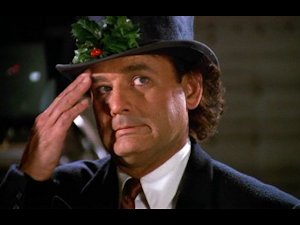 This is exactly what Charles Dickens intended when he wrote A Christmas Carol: Bill Murray, Karen Allen, Bobcat Goldthwait, Carol Kane, and the journey of one arrogant television executive as he confronts his past, present, and future to become a better man. Scrooged is the definitive version of Dickens' vision, and I don't care what anyone else says.


---
#4
Lethal Weapon
#4
Lethal Weapon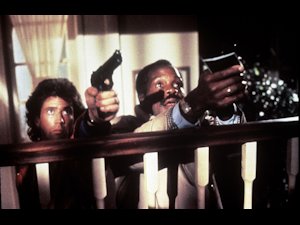 If Christmas is all about bringing people together, then Lethal Weapon is the ultimate expression of it. Who could be more unalike than sober family man Roger Murtaugh and suicidal maverick Martin Riggs? This isn't a movie about the drug trade or the harrowing toll police work takes on your life; no, this is a movie about how even a man as crazy as Mel Gibson can find the love of a family during the holidays. Of course, he has to fight off his insanity (as personified by Gary Busey) in a bare-knuckled brawl on a suburban front lawn beside the ruins of a downed Christmas tree to earn his acceptance, but in the end, it is family that pulls him from the brink.


---
#3
Gremlins
#3
Gremlins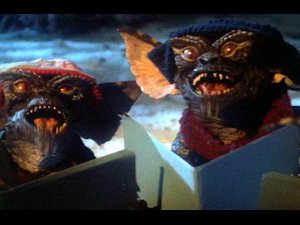 Gremlins is the classic boy-likes-girl, girl-hates-Christmas, small-town-gets-destroyed-by-murderous-little-creatures, girl-celebrates-Christmas-with-boy story. Anyone who has suffered a ludicrously awful trauma during Christmas can relate, and it is perfectly natural how a young woman can learn to once again believe in the magic of Christmas through the wholesale slaughter of supernatural trixters of pure evil.


---
#2
Home Alone
#2
Home Alone

Believe it or not, there was once a time when Home Alone wasn't shown on a 24-hour loop on every television station on Christmas. When I was young and it was in theaters, this was a movie that spoke to me. I was a geeky latchkey kid with older brothers, and the idea of spending a few days home alone while my family went to France was an amazing fantasy. And doling out some violent vigilante justice on a couple of bungling burglers was just icing on the cake. Now that's what I call Christmas!


---
#1
Die Hard
#1
Die Hard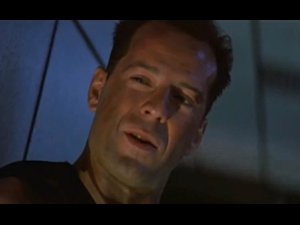 But, when all is said and done, there is no better Christmas movie than Die Hard. This is a story about terrorists who are trying to steal Christmas and prevent New York cop John McClaine from reconciling with his family. This will not stand! In America, we will do whatever it takes--even if it takes dropping C-4 down an elevator shaft and running barefoot over a field of broken glass--to preserve Christmas and keep our dysfunctional families together, and no damn dirty foreigners are gonna take that away from us. So Merry Christmas, and Yippee Kay Yay!




-e. magill 12/24/2014