Book Review: Life is Short, Laundry is Eternal by Scott Benner
---
LIFE IS SHORT, LAUNDRY IS ETERNAL:
CONFESSIONS OF A STAY-AT-HOME DAD
By Scott Benner


Release Date: 4/2/2013
Publisher: Spry Publishing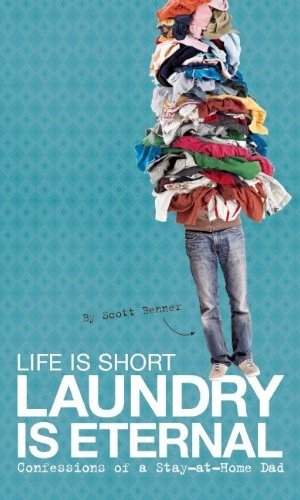 LIFE IS SHORT, LAUNDRY IS ETERNAL:
CONFESSIONS OF A STAY-AT-HOME DAD
By Scott Benner


Release Date: 4/2/2013
Publisher: Spry Publishing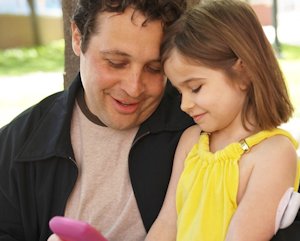 Scott Benner with his daughter, Arden




It's easy to feel like an aberration when you're a stay-at-home father. Sometimes you're the only man in a room full of mothers, and sometimes you find yourself defending a woman whose husband fails to appreciate how difficult it is to keep a home in order. At times, it is an intensely lonely--though incredibly rewarding--job, which is why picking up Scott Benner's book, Life is Short, Laundry is Eternal: Confessions of a Stay-at-Home Dad, is like finding a new friend.

Simultaneously funny, poignant, and tear-jerking, Benner's description of his life as a stay-at-home dad isn't just written for fathers in the same boat. Indeed, he earnestly offers advice and perspective to all people who might benefit from it, including to wives, husbands, and even non-parents. It's an easy read that feels like an intimate conversation with a sibling who isn't afraid to be brutally honest about himself and what he's been through. Benner shies away from nothing, going seamlessly from describing his troubled relationship with a father who left him when he was an adolescent to talking about the agony and ecstasy of married sex life.

The book opens with a description of the mind-numbing tediousness of the Sisyphian task that is doing laundry, and I can certainly sympathize with that, even though, for me, I find the endless supply of filthy dishes much more soul-crushing than the collection of dirty clothes. Benner uses this as a springboard to explain what it means to be a stay-at-home parent, how something as mundane as the laundry can go wildly underappreciated. Still, his book isn't just about the mind-numbing trials and tribulations of endless daily chores; it's also about why it is the greatest job in the world and how he wouldn't trade it for anything.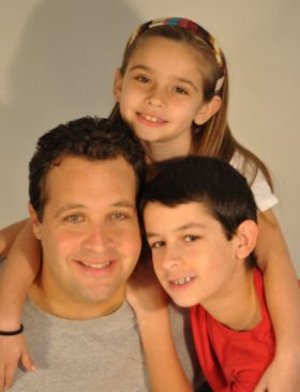 Benner with both of his children, Cole and Arden




Though the book is short, it is crammed full of wisdom. He gets philosophical about socially-ingrained gender roles, explains the difference between good communication and meaningless sentiment, admits three huge mistakes he made on the day his son was born, gives deeply personal information about how it felt to discover his daughter has Type I Diabetes, and explains why nothing can make him feel more connected to his son than the thwap of a baseball landing just right in a catcher's mitt. As soon as I finished reading Life is Short, Laundry is Eternal, I gave it to my wife. While I know she understands--at least in theory--what my typical day is like, Benner's entertaining insights make it clearer than I ever could. It also offers the sage wisdom that the best thing a wife can do for her husband is have sex with him, which may be another reason I want her to read it.

Indeed, I can't think of many people I wouldn't recommend this book to. It's an honest, sweet, and fun look at parenting that is a love letter to all the mothers and fathers out there, not just the ones who are lucky enough--and brave enough--to stay at home. If you've ever been curious about what can make a man turn to this female-dominated profession, if you've ever wondered what awaits the life of a homemaker, or if you simply can't believe that such a thing as a good stay-at-home dad can exist, Benner's story will enlighten you to no end.

Life is Short, Laundry is Eternal: Confessions of a Stay-at-Home Dad by Scott Benner will release in print and e-book editions through Spry Publishing on April 2, 2013.





You can pre-order Life is Short, Laundry is Eternal through Amazon.com and other fine retail establishments.

To learn more about Scott Benner, visit his diabetes-centered website at ardensday.com.

To learn more about Spry Publishing, visit their homepage at sprypub.com.


-e. magill 3/12/2013